I've been on a bit of a workout hiatus. In order to motivate myself to workout again, let me tell you about a my very first Fun Run!
As part of San Antonio's FIESTA, SARR (San Antonio Road Runners) hosts Fiesta Fandango 2.6 Mile Fun Run. The route  is through downtown San Antonio just before the  Flambeau Night Parade, the largest illuminated parade in the United States. Before the race even begins, the crowd of thousands is already lined up along the downtown streets waiting for this spectacular parade to begin. It looks something like this: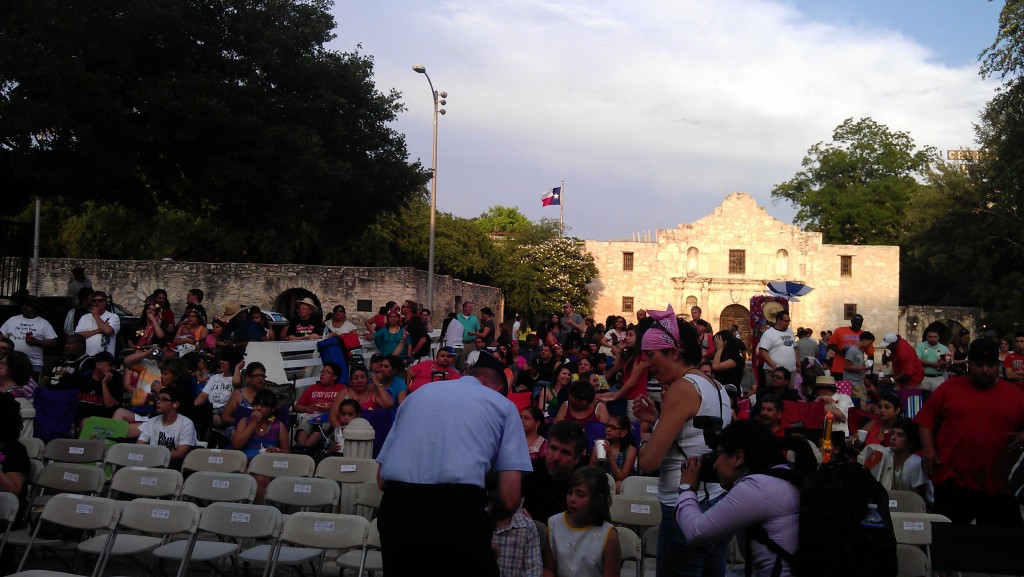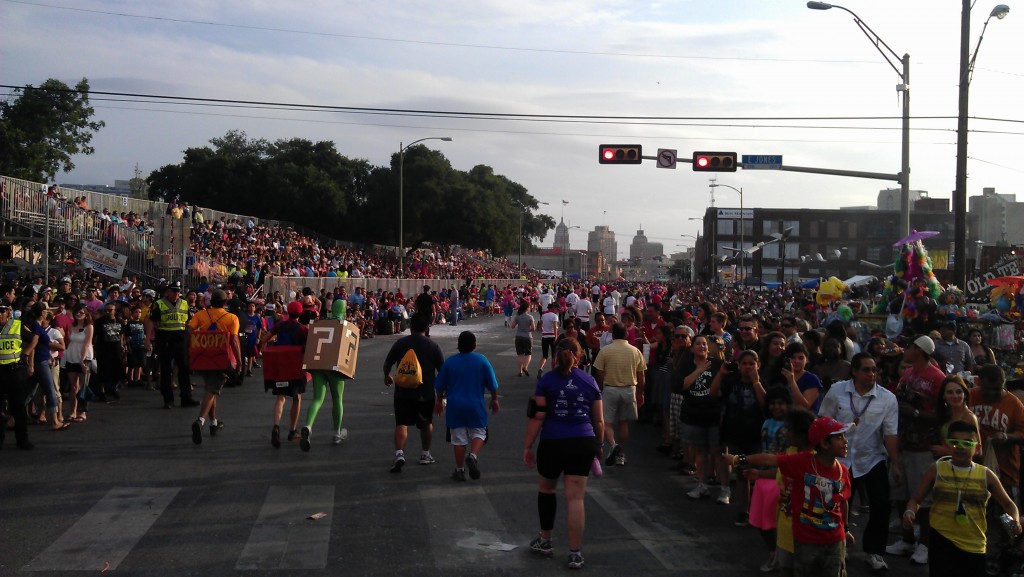 It's a good thing I had never been to this parade because if I had known I was going to have to run, eh-hem walk, in front of all these people, I would not have shown up!
Oh, one more thing. Every year there is a theme and the runners dress in costumes. This year's theme: Saturday Night at the Movies.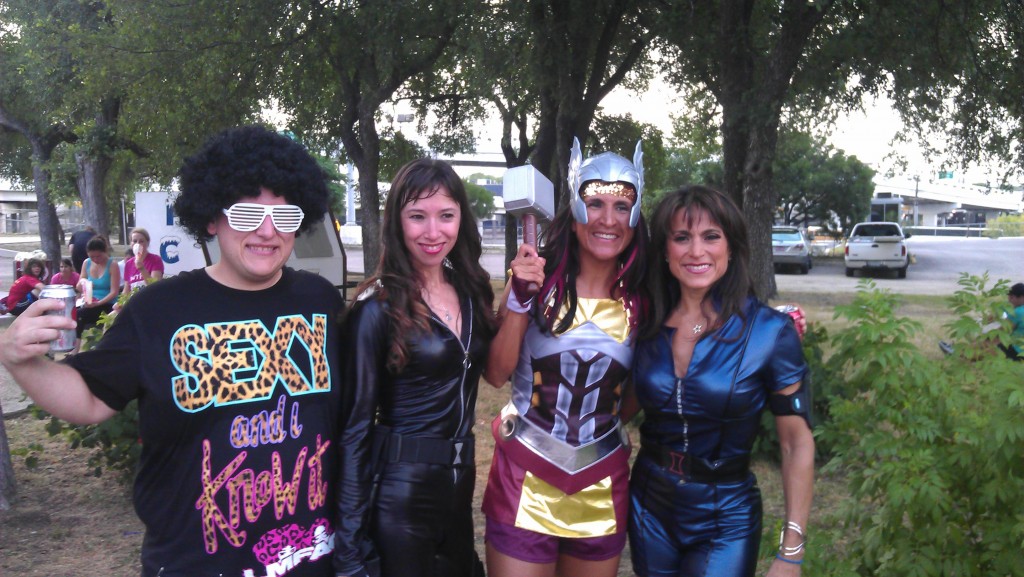 .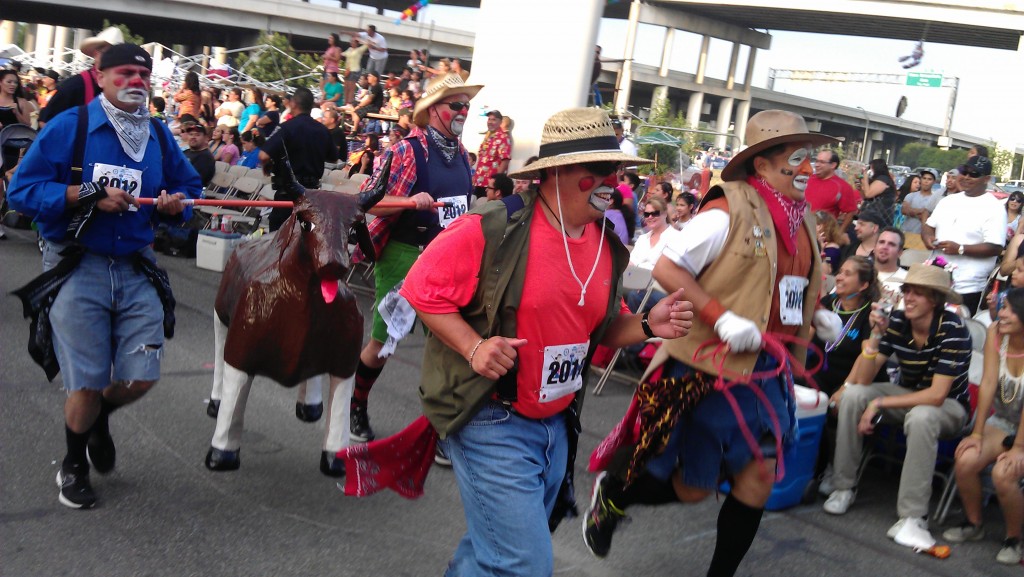 .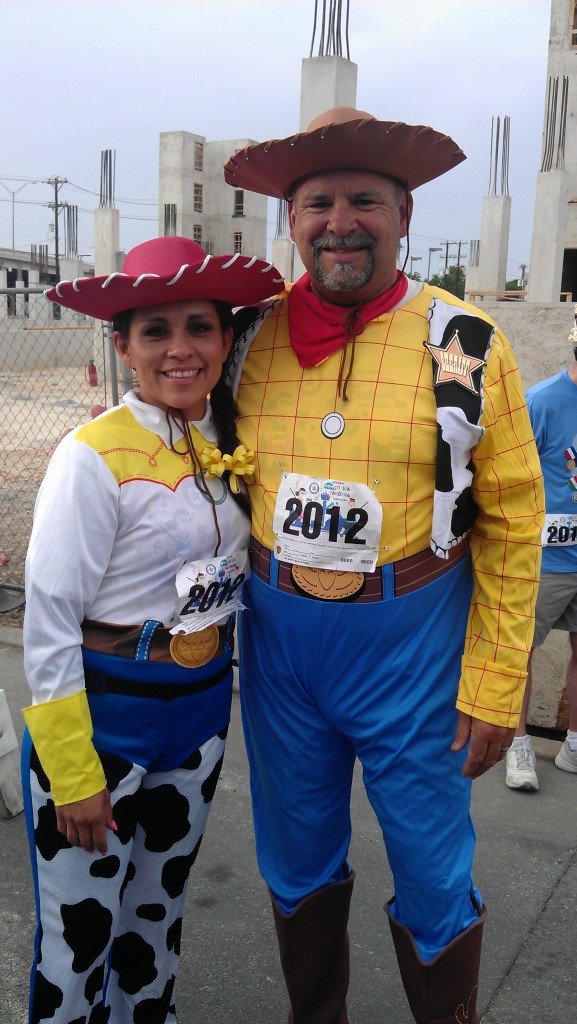 .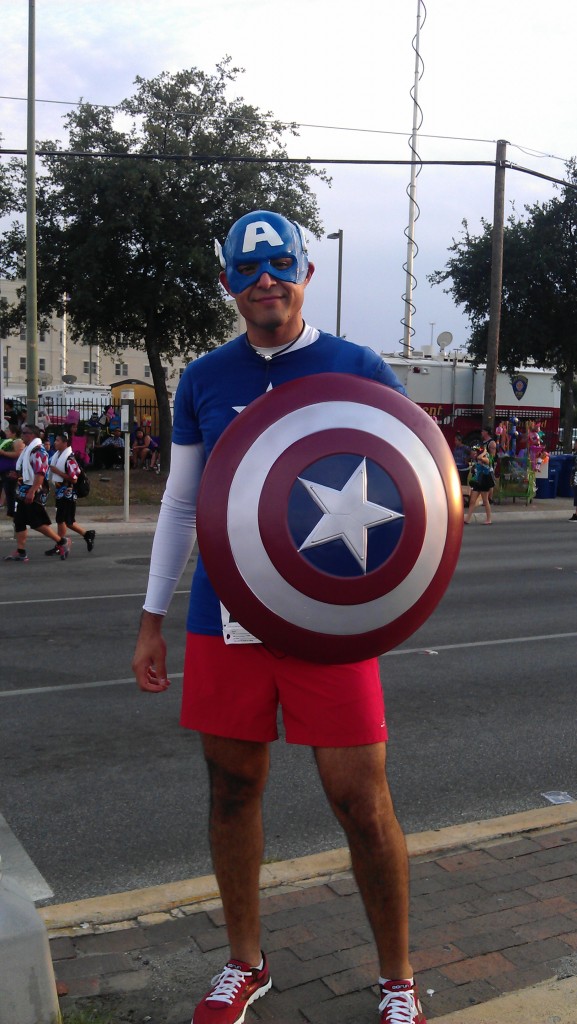 These are just a few of the costumes, there are some amazing photos on SARR's online slideshow.
The lovely ladies from Shakira B. Workout Crew kinda became our running buddies. Even though we didn't officially meet until after the race, it was nice to have a group to keep pace with throughout the run. They were one of many local organizations that participated.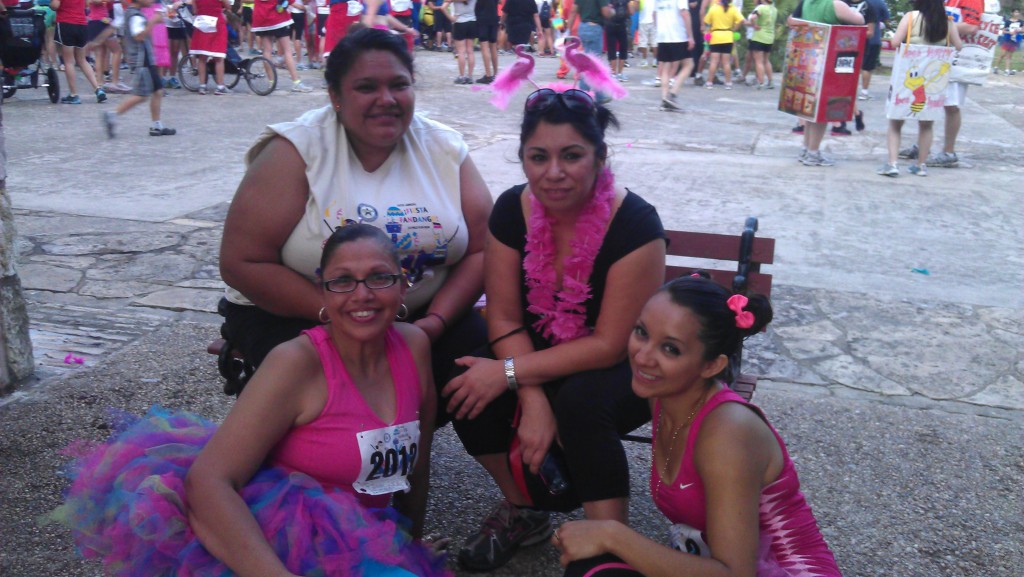 I don't know how those adventurous runners run in those awesome costumes! I grabbed a pink shirt, belted it and wrapped a scarf around my neck. That's as many accessories I can have on me when I'm about to run 2.6 miles. It was the BEST time though! Even with all the onlookers hootin' and hollarin', it was great to see all the costumes, to see the people San Antonio out to enjoy the last parade of Fiesta and to run alongside my friend Deborah. Thanks Deborah for encouraging me to run and for the memories that make me smile.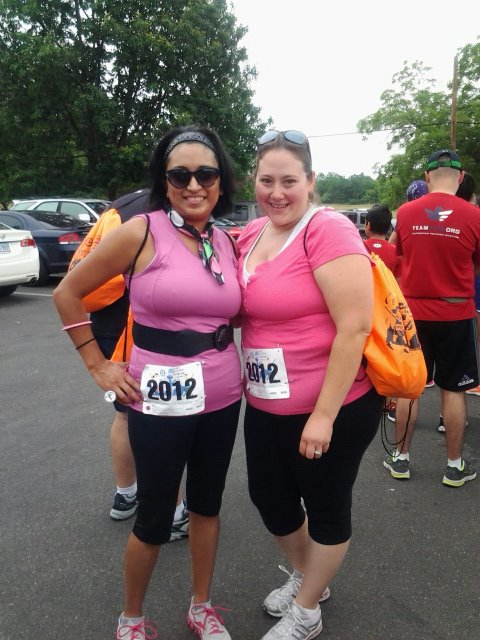 Remembering how what a great time I had does encourage me to get back to the gym. These events are always more fun when you push yourself and you can reach your next fitness goal. I'm looking for my next run where I do want to have fun but also challenge myself to a better finish time. What do you do to spice things up or to motivate yourself to workout?
… post 4 of 35