Melanie Is Your Next Influencer, Social Media Consultant or Speaker
Hire Melanie Mendez-Gonzales, founder of Qué Means What, as an influencer, social media consultant or speaker. Email quemeanswhat@gmail.com for packages and more information including media kits.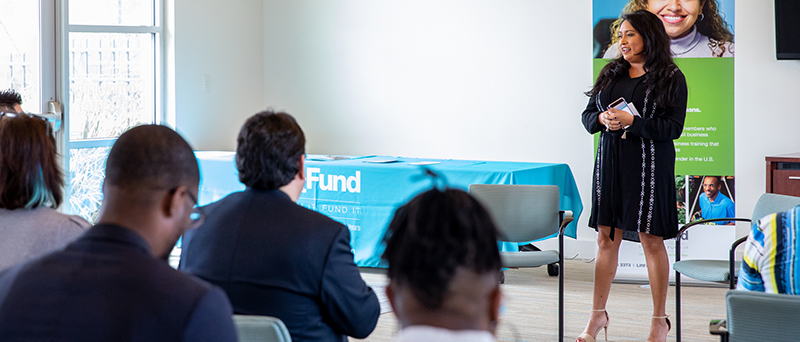 ---
INFLUENCER & BLOGGER
Partner with Melanie to create a message for her audience about your organization. She can create valuable and original content to share on her blog and social media platforms.
Brand Ambassadorships featured on QueMeansWhat.com and social media
Sponsored Content Campaigns featured on QueMeansWhat.com and social media
Instagram Live or Facebook Live, Interviews (live or prerecorded), Stories, Blog Posts, Social Media Photos and Video
---
INFLUENCER MARKETING CONSULTANT
Influencer marketing works. Melanie can help you with your next influencer marketing campaign. One benefit of being in the digital media space as an influencer herself is that Melanie is familiar with who else is the right fit for your brand.
Host an influencer/blogger event for your brand
Create a strategy for influencer/blogger outreach
Serve as liaison between your brand and the right-fit influencers/bloggers
Create and execute social media strategy for your brand and influencers/bloggers
---
SOCIAL MEDIA CONSULTANT
Let Melanie use her 10 years of social media experience to support your organization's social media presence. Social media is an ever-changing communication. Melanie makes it a priority to keep up with marketing trends.
Strategic Social Media Planning for Your Brand and Message Online
Execute Social Media Campaigns (Including Reports and Analytics)
Social Media LIVE Reporting from Your Event
---
WORKSHOPS
Melanie can teach you or your team how to use social media or begin blogging. Whether you need to start from scratch or just a refresher, Melanie can customize a workshop for you. Teaching is something she loves to do.
'How To' Social Media Classes for Business, Organizations or One-on-One
How to Begin Blogging Classes for Business, Organizations or One-on-One
---
SPEAKER
Need to book a speaker for your next event? Melanie can deliver a presentation to any size crowd or she can be an addition to a diverse panel at your next conference.
Suggested Topics:
Hispanic/Latino Identity in America Today
How to Use Social Media to Share Your Message
Blogging About Culture
Blogging as a Solopreneur
Blogging with Vulnerability
Raising STEM Educated Children
Previous Speaking Engagements Include:
---