This is a sponsored post in collaboration with Tampico. All opinions are my own including loving a magic show with kids.
Magic shows with kids are a fun and even educational way to help your kids shine on their own. Learning how to execute magic tricks will help kids learn new concepts. Performing them in front of others will make them practice. Having fun with magic tricks will also give kids an activity to build on and it will teach them how they are really the magic in the show.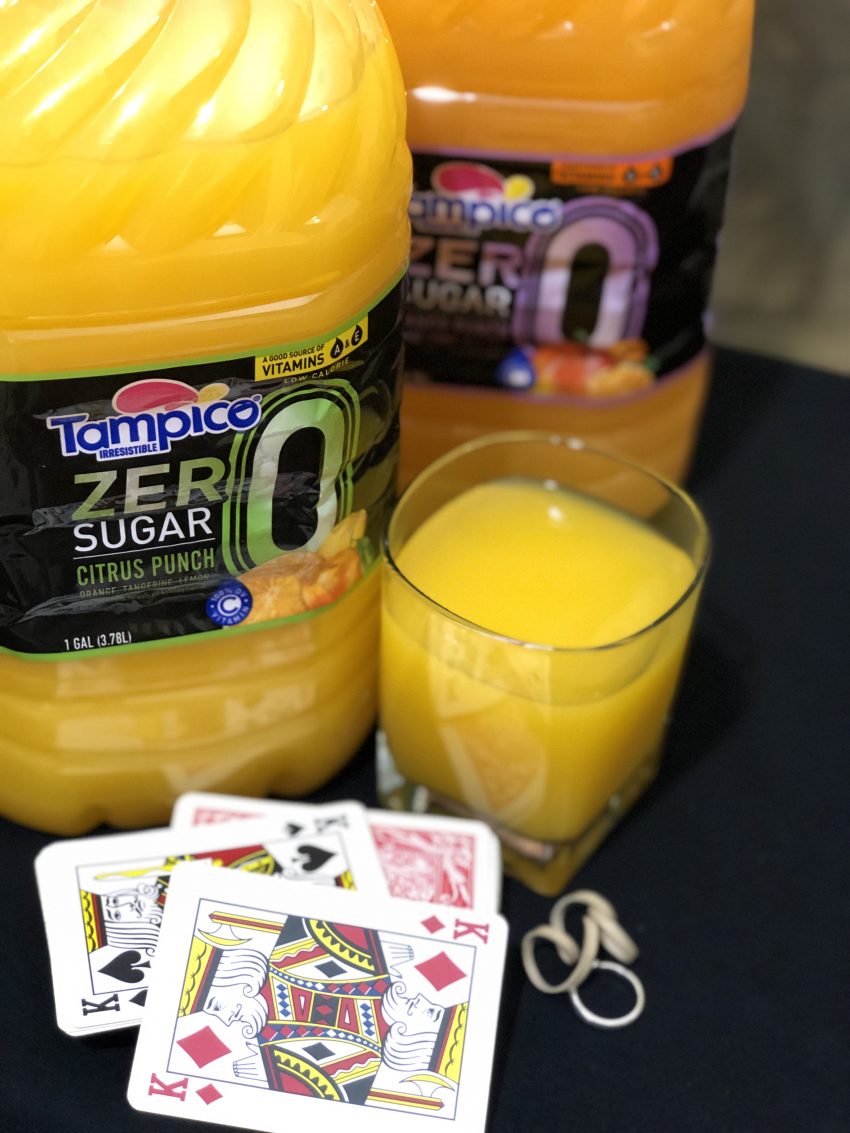 As a home educator, I'm always looking for the lessons in the fun. It wasn't hard to find in planning for our magic show. My boys had to research for the magic trick they wanted to perform. Then, they had to practice it and finally, they had to perform it in our magic show.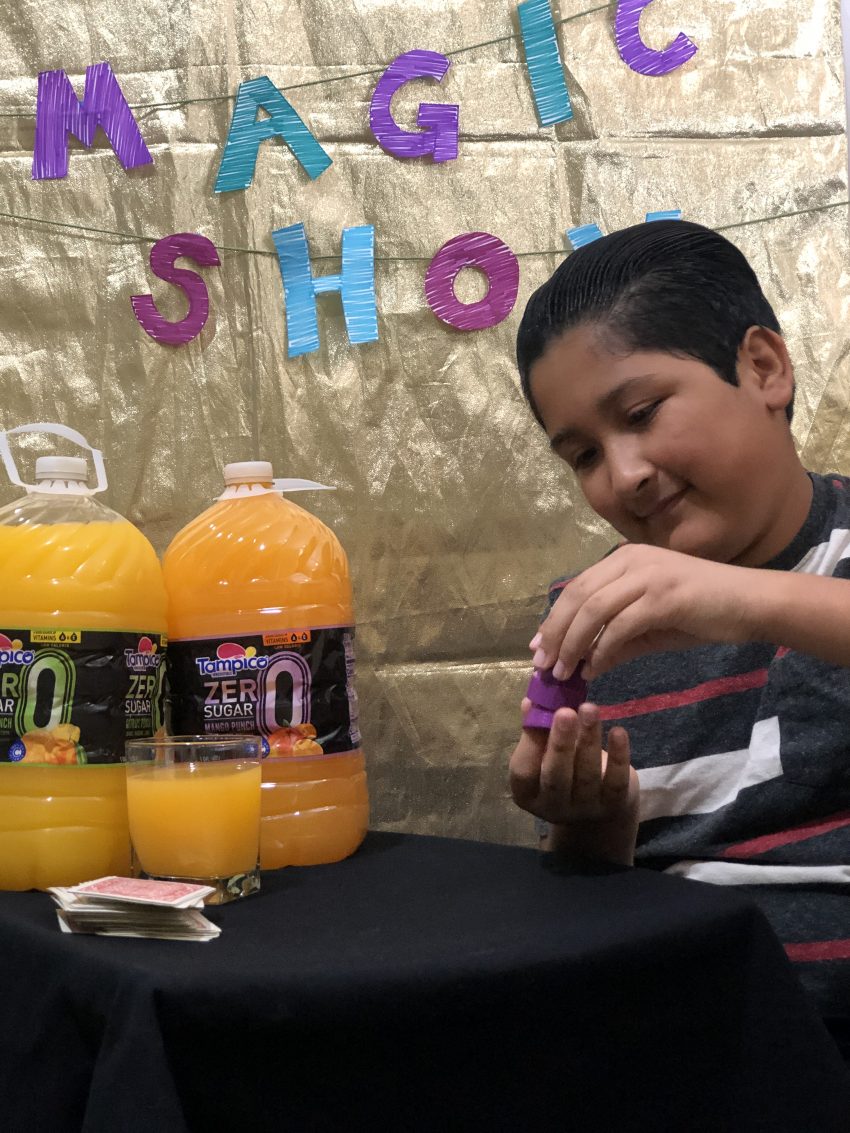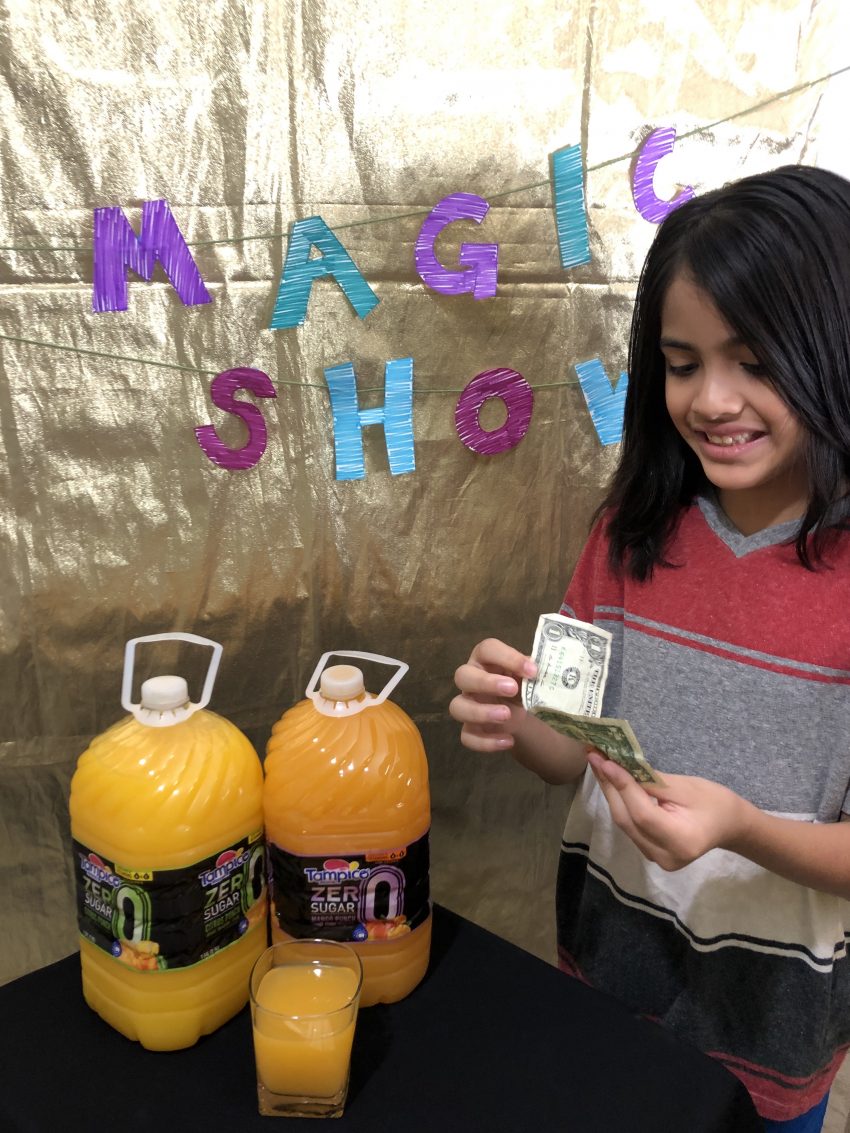 All that magic tricks take to learn is practice, practice, practice. In our house, since it is our classroom and our home, magic tricks are an enjoyable way to encourage my kids to be themselves, learn new things, and challenge themselves for fun and not for school. No matter how challenging or how easy the magic trick is, the real magic is in the magician. It's a life lesson that I hope my boys take beyond this magic show.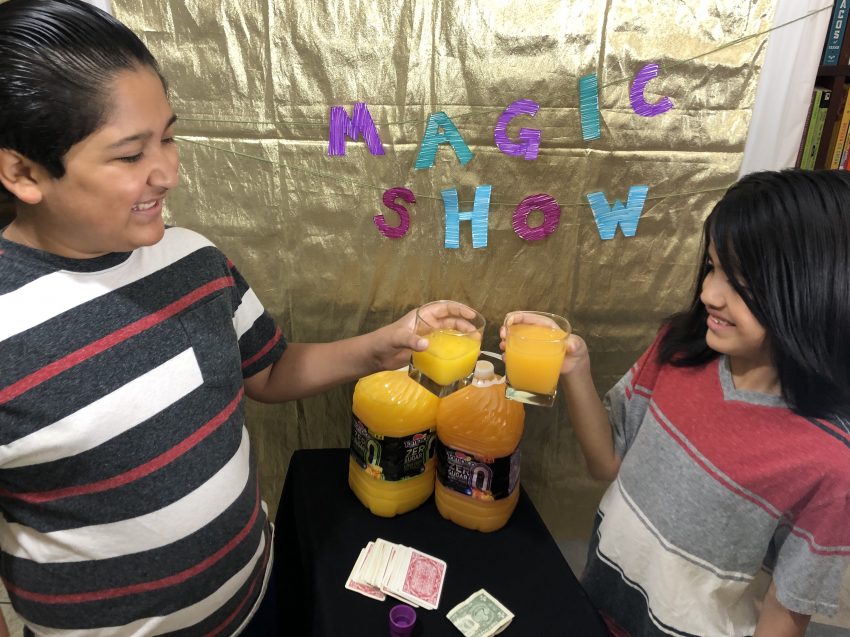 Our magic show was a family affair. Since the boys were busy learning their tricks, I set up a colorful backdrop for their performances, I served up Tampico Juice, and I even learned my own magic trick! A real magician never tells their secrets. I will share one thing though. The magic in the ZERO Citrus Punch and ZERO Mango Punch is that the taste is still amazing. Color never tasted so good and Tampico is the perfect way to add color to our day.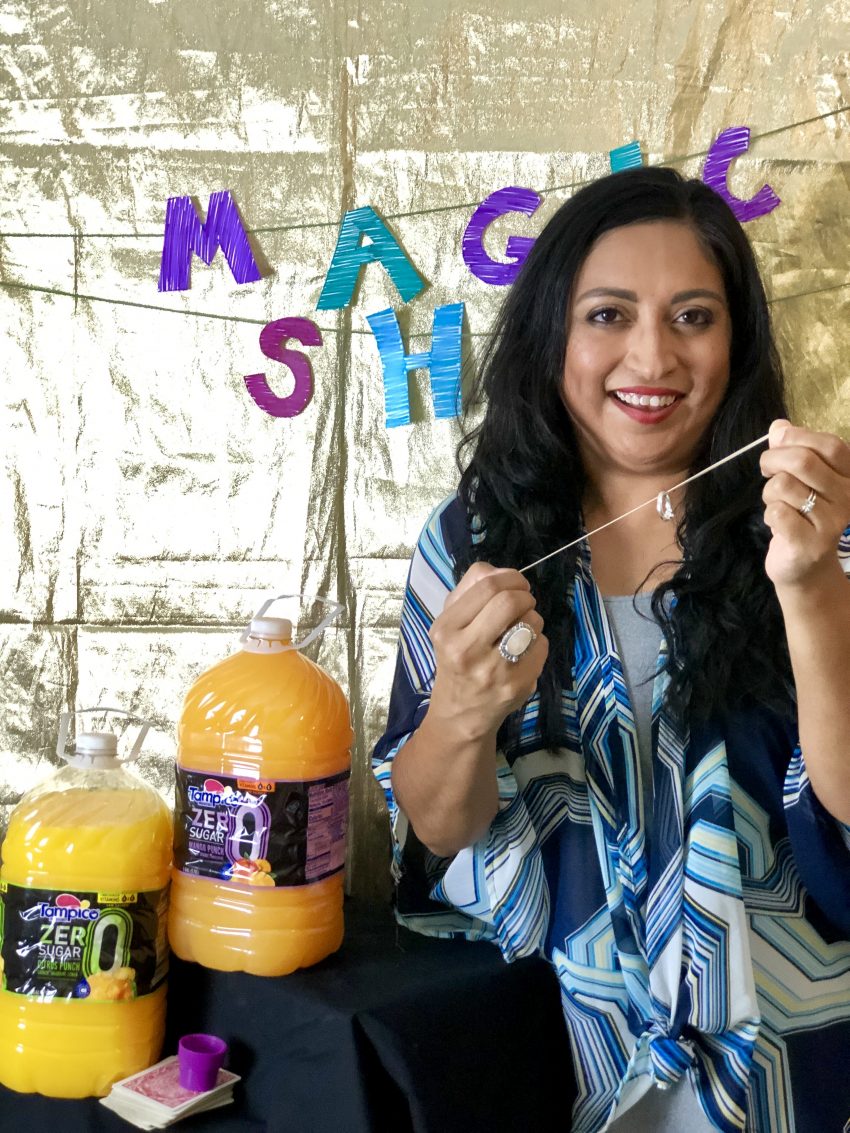 What A Magic Show With Kids Can Teach You
Here are a few reasons why I encourage host a magic show for their kids:
Perform What You Learn
My boys are hands-on learners. That's why they love to learn magic tricks. Kids can read how-to instructions and even watch videos. However, it's something no one learns until they do it.
Build On Your Skills
As soon as a kid is tired of one magic trick, they can learn a new and more challenging one. Their confidence grows ever time they master a trick. This will show in other parts of their life as well.
Kids Are the Magic
Even as a kid perfect new tricks, the biggest secret is that THEY are the ones who make the magic. It's their unique performance that will keep an audience's attention. It is in their eagerness to learn that will keep their magical spirit alive.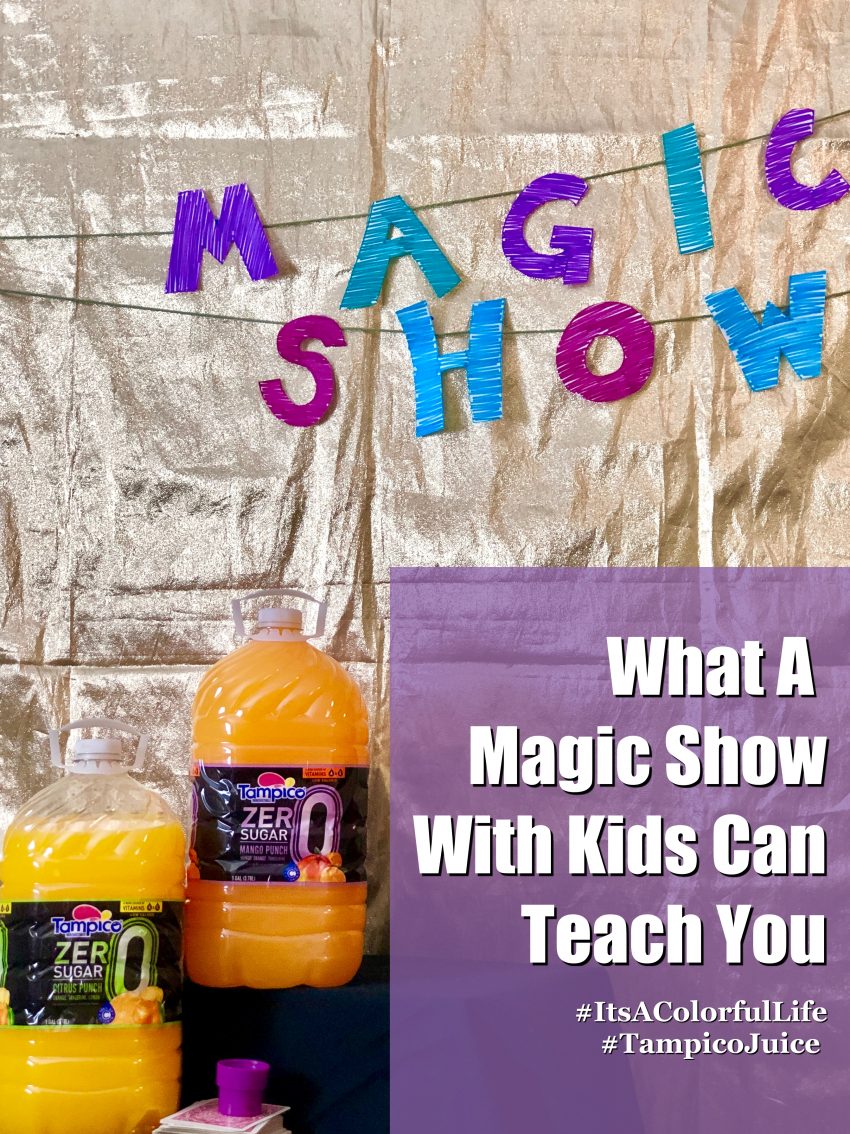 We just scratched the surface with our magic tricks. It was a fun project to do to complete our Tampico #ItsAColorfulLife Scrapbook Challenge. Completing this challenge with Tampico Juice was like a magic trick of its own. We are a close family but these monthly activities gave us the quality time we always enjoy. In May, we turned our home into a fun staycation. In June, we enjoyed the outdoors by making nature journals. In July, we teamed up for a fun hot dog competition. Last month, my boys taught me how to create stickers to decorate my notebooks. We learned new things. We challenged ourselves. But, the magic is really in living a colorful life together as a familia.