At the press conference for Fiesta de los Reyes, it was fun to meet the lead singer of Mysterious Ways – America's top U2 Tribute Band. Even though a celebrity sighting is lots of fun, that wasn't the highlight of the event for me. The highlight was learning that the Fiesta de los Reyes raises money for education scholarships every year.
About the Rey Feo Consejo Educational Foundation
This is the the fifth year the Rey Feo Consejo Educational Foundation and City of San Antonio have partnered to produce Fiesta de los Reyes, a culturally-rich celebration featuring live performances from popular Tejano and Conjunto artists, a wide variety of delicious cuisine and other exciting events!
The Rey Feo Consejo Educational Foundation is a non-profit organization founded 1982 to uphold the traditions and support the fundraising efforts of the LULAC Rey Feo Scholarship Program. Today the organization has grown to include 18 former Rey Feos and 87 of the area's most prominent business and civic leaders. During the past 10 years alone, the program has contributed more than $5 million dollars in scholarship funds to area college students. Since 1947, Rey Feo, known as the "People's King" has become a cherished ambassador of goodwill, education and Fiesta.
FIESTA de los Reyes 2015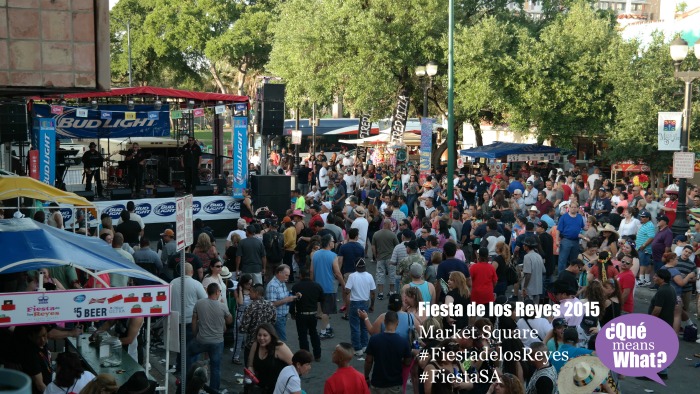 In the past, my family may or may not have gone to this FREE Official Fiesta Event just because of scheduling. However, this year, I made sure to attend over the weekend 'in the name of education' and we hope to get one more visit before Feista 2015 is over. All Fiesta San Antonio events are fundraisers for various non-profits for deserving causes around the city. Education is a priority for me. So, naturally, Fiesta de los Reyes moved to the top of the list of events to attend.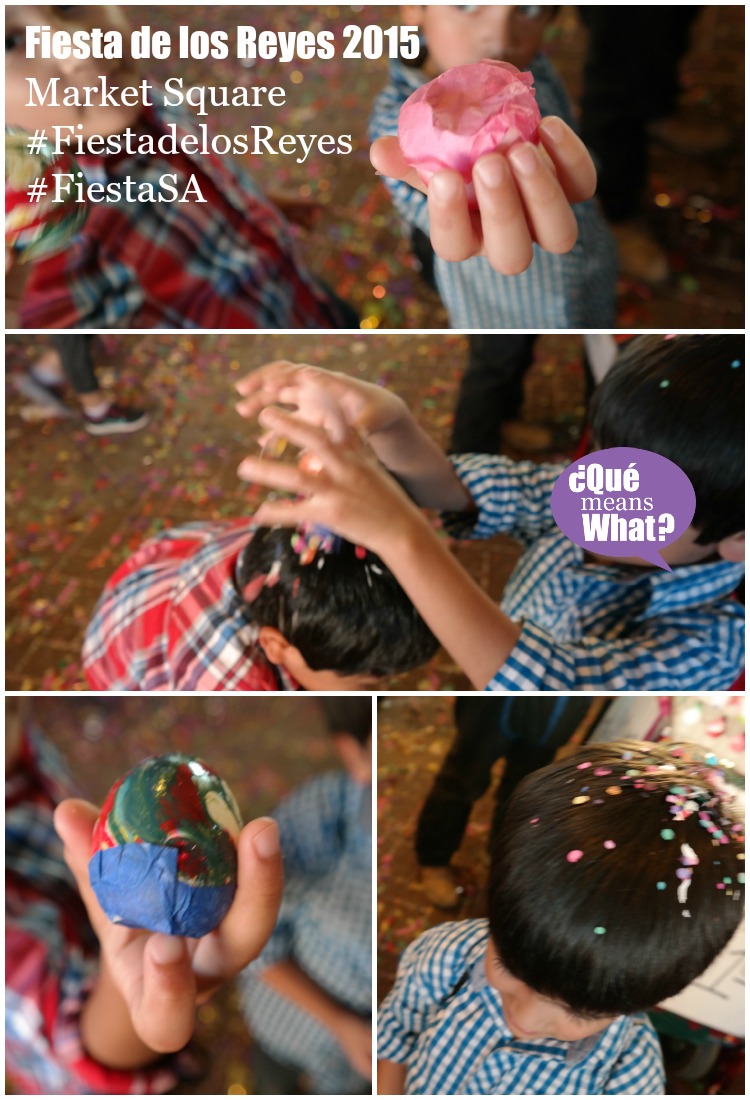 Sunday evening just before Tejana music star Shelly Lares took the stage, my boys and I had a great time at the Market Square with plenty Fiesta food to eat like gorditas, hamburgers and my favorite – corn in a cup with plenty of butter, mayo and chile.
You will notice all the confetti covering the ground at Market Square. That's from all the cascarones that are a Fiesta necessity! ¡Viva Fiesta!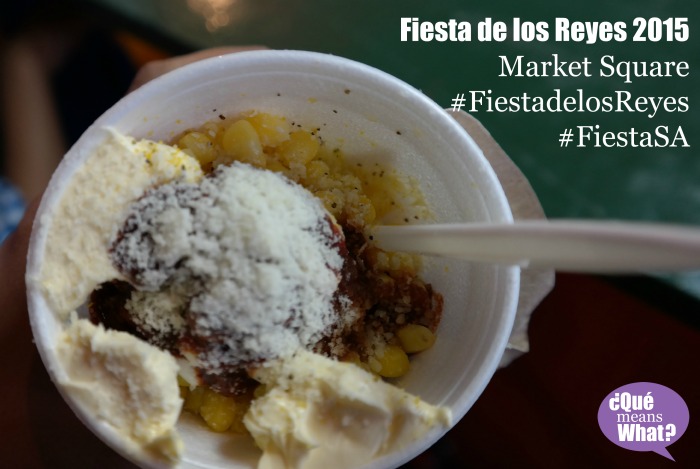 TUESDAY NIGHT (April 21) is the big night to see MYSTERIOUS WAYS and the Bono look-alike perform for a large Fiesta crowd at the Gateway Stage at Market Square. Don't miss it! Performance starts at 8pm.
Fiesta de los Reyes will run through Sunday, April 26th. The event is open daily from 10 a.m. until midnight. Saturday 4/25 until 1 a.m. Visit the Rey Feo Consejo website for the full Fiesta de los Reyes 2015 schedule including upcoming acts like Jimmy Gonzalez, Fito Olivarez, Gary Hobbs, Ruben Ramos and Jay Perez.