Disclaimer: This post is part of a sponsored campaign with Cricket Wireless. All opinions are my own.
Wrapping up in 2013, I was excited to partner with Cricket Wireless in their La Búsqueda del Más Photo Challenge (The Hunt for More) because they made this hunt fun. For 72 days, Cricket Wireless gave away daily prizes to participants who shared the 'more' in their lives. Why more? Because when you switch to Cricket Wireless, you get more. 
Here's a screenshot of some of the fun photos that were shared on Facebook! Each participant was automatically entered in for a chance to win the grand prize of the ultimate music experience.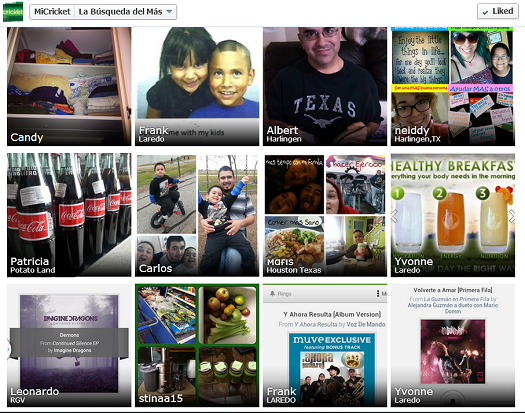 The challenge is over and the grand prize winner witll be announced soon but the you can still get Mas Con Cricket!
SAVE IN 2014

Top five tips for using your mobile phone to save money:

Shop smarter this year with the help of apps like Coupon Sherpa and CardStar.
Book your next flight using the FareCompare app.
Go paperless with a party e-vite and your stamp-licking days are over.
With Muve Music, you'll never have to pay per song again.
Cricket offers unlimited plans on the hottest phones at half the price of AT&T and Verizon.
Switch and Save up to $250 on a New Device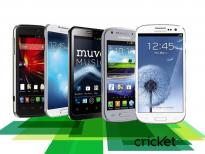 My fellow TEJANOS, until Janurary 25th in select cities, switch to Cricket for up to $250 off the hottest devices such as the Samsung Galaxy Admire 2 for just $19.99! Pick up other phones for less than $50 like the ZTE Source for $49.99 or the Samsung Galaxy Discover for $29.99. Get the details online. 
For more great deals and from Cricket to SAVE in 2014, connect with them on Facebook ~ Twitter ~ Instagram. Of course you can always shop online!