Disclaimer: I received complimentary SeaWorld park tickets. All opinions are my own.
Instead of taking my little one's to Sea World's Halloween Spooktacular, I took my mom, my sister, and my niece for a fun girls' day out! We hadn't had a fun girls-only day out in quite some time.  To be honest, the last time I was at SeaWorld with my niece and my sister, we pushed my niece around the park in a stroller.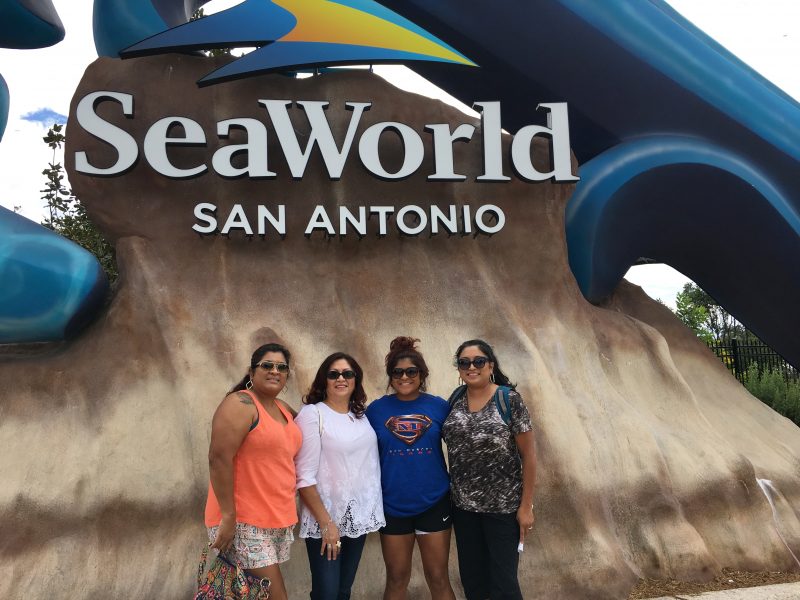 My sister, my mom, my niece and me at Sea World in San Antonio
SeaWorld's Halloween Spooktacular is on select days until October 30th. Spooktacular is kid-friendly from 10am – 6pm with Trick-or-Treating stops, a Hay Maze, Pumpkin Patch Picnic, Mermaid Grotto, and the special shows 'Halloween Pets Ahoy' and 'Who Said Boo?'.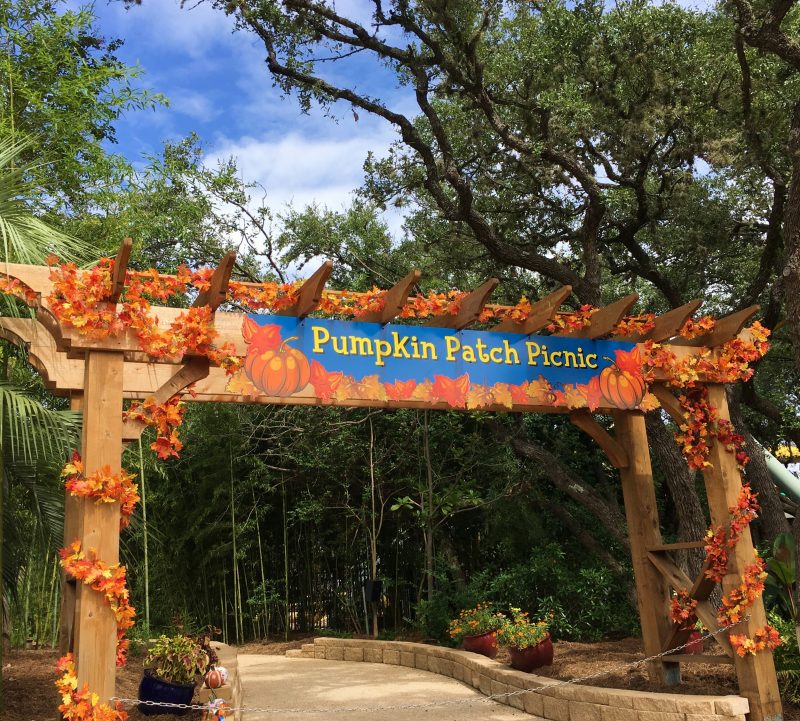 We found colorful sea creatures at Trick-or-Treat stops and elsewhere throughout the park. Kids or not, they were happy to pose for photos with us!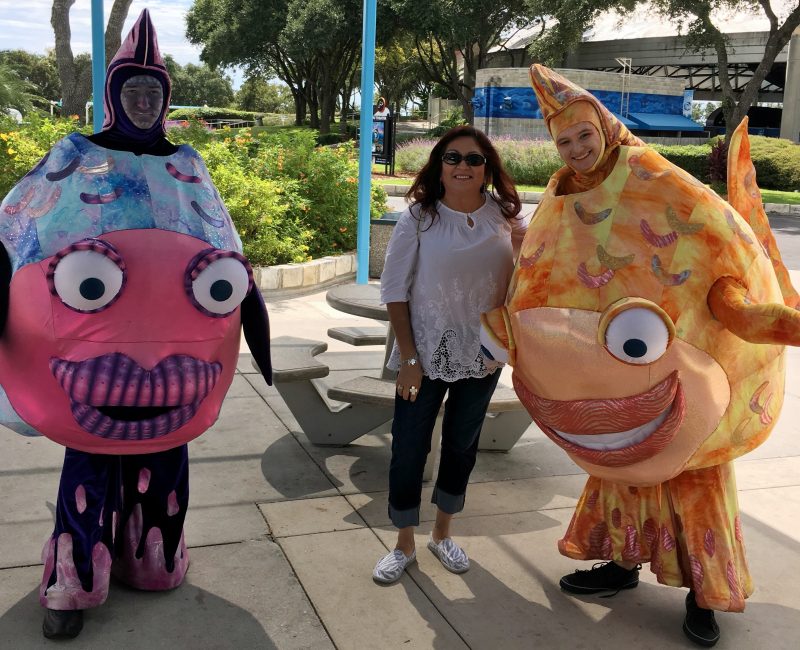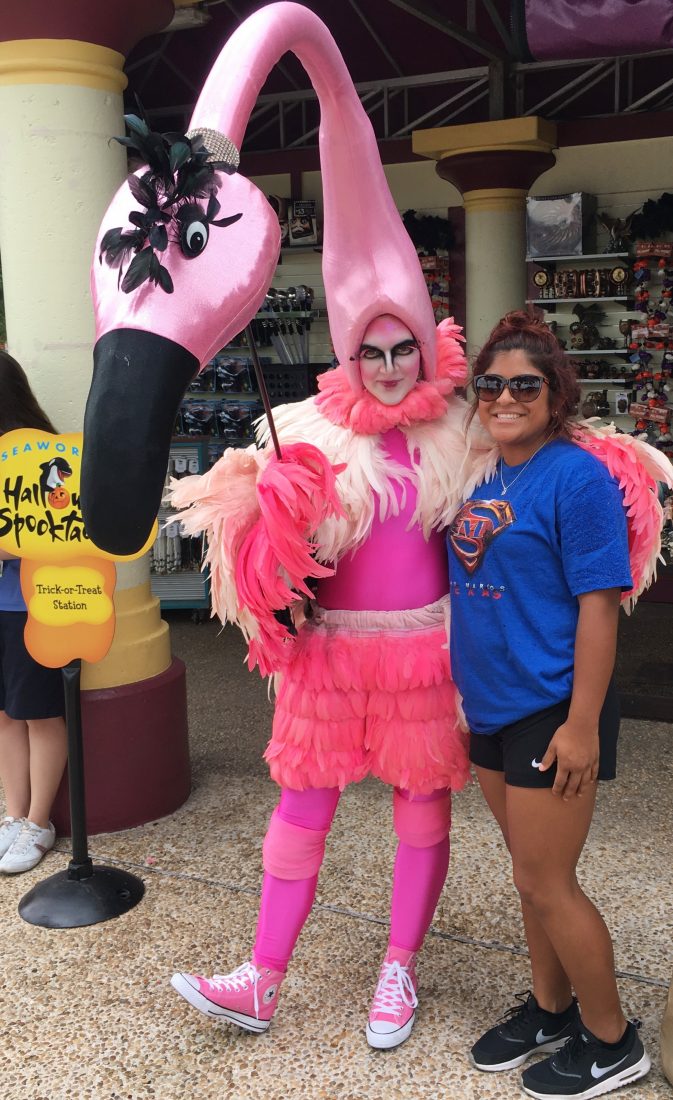 All the boys in my family don't like the thrill of rides at Sea World. Hanging out with these ladies, I learned that I'm actually the scaredy cat when it comes to getting on the rides. All the rides were open and we managed to make the Journey to Atlantis and Rio Loco. Lucky for me, we ran out of time before we got to the Great White!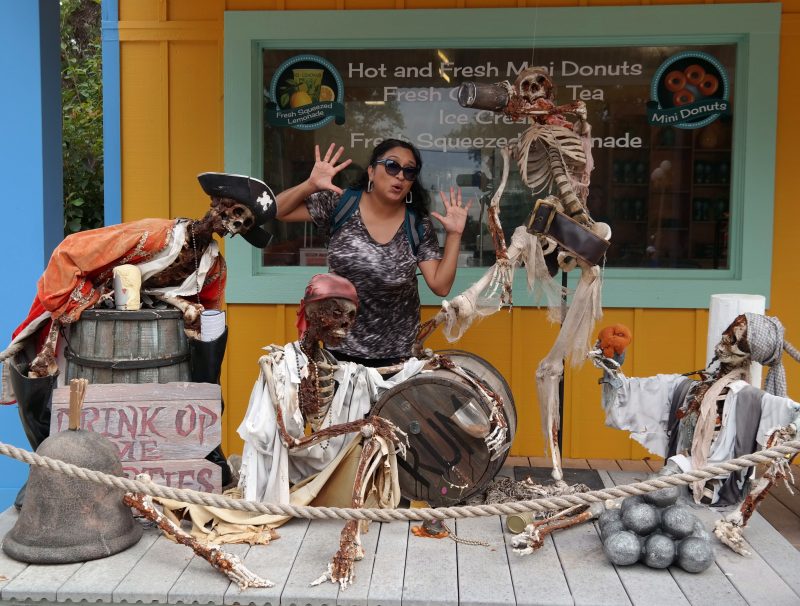 During this season at Sea World, the park is decorated with spooky sets throughout the park. We had plenty of scary photo opportunities as we attempted to dry off and walked the through the park sipping on coffee and eating funnel cakes.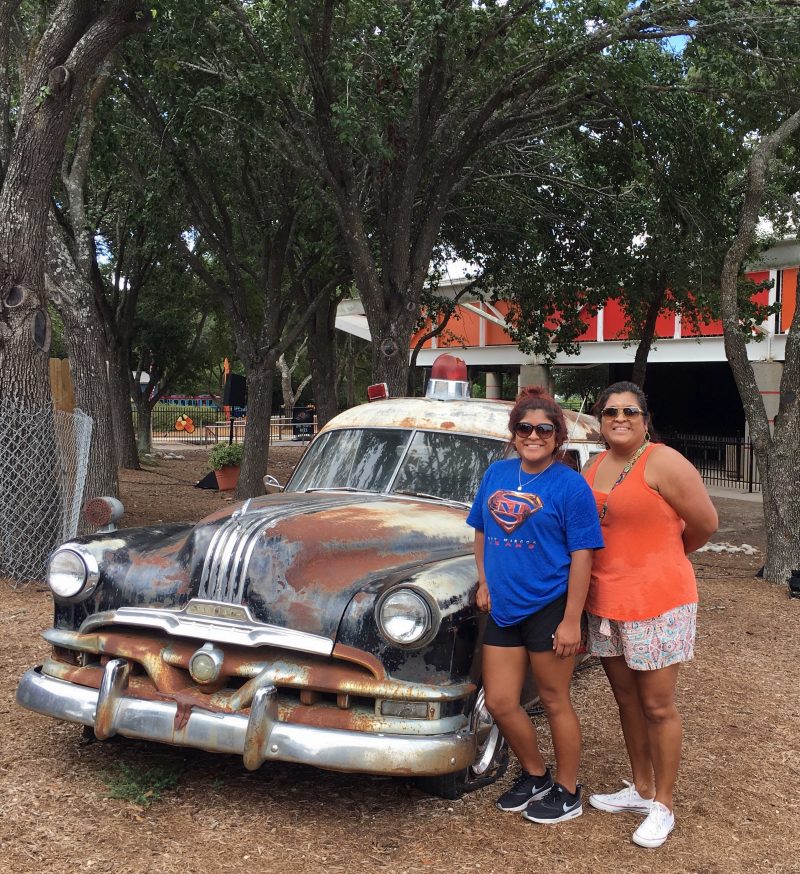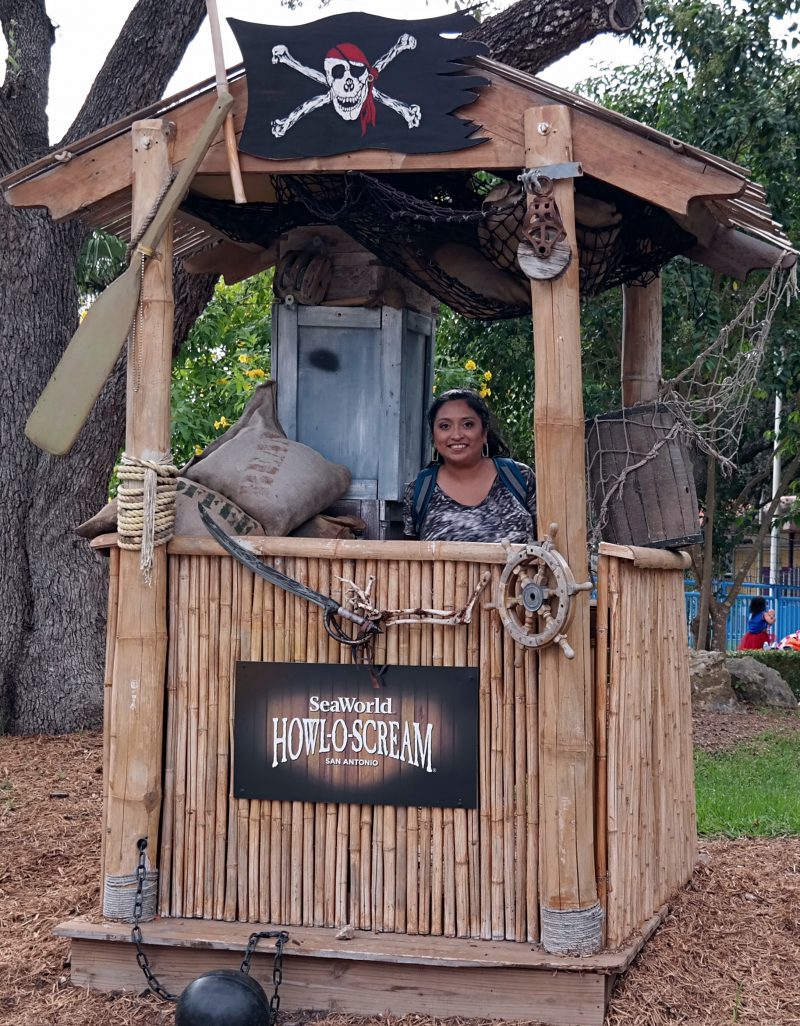 Even with all the fun Sea Creatures and spooky decor, some of our favorite moments were watching Sea World's One Ocean in the Shamu Theater and the Azul Show in the Beluga Stadium.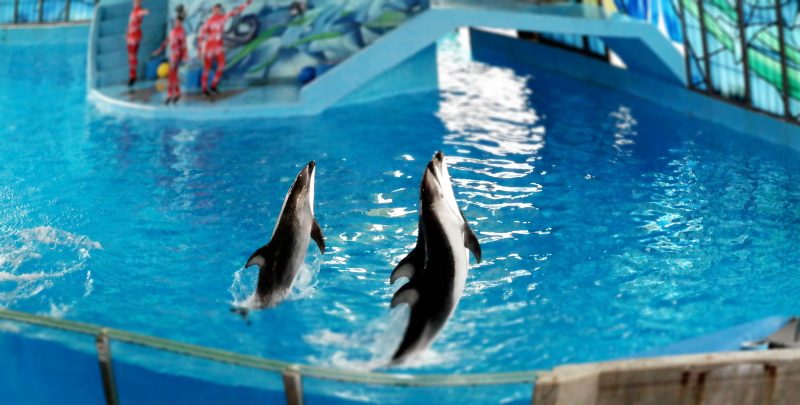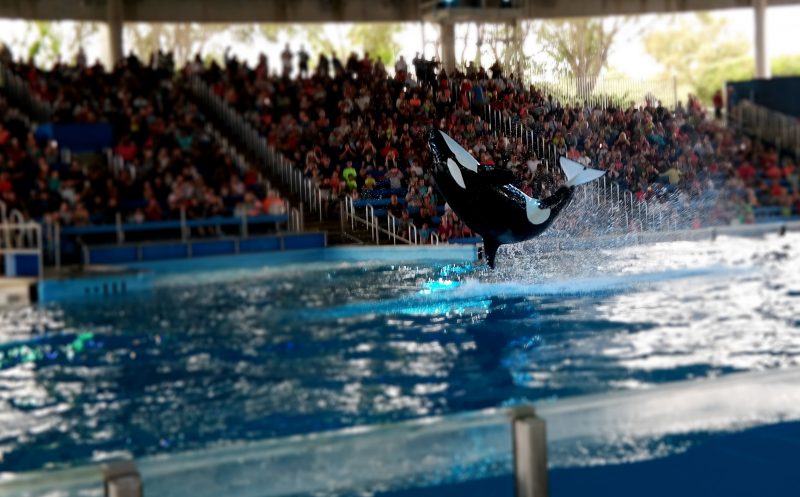 Don't miss this fun Halloween Spooktacular at Sea World. Even though my little ones weren't with me on this trip, I watched many other little ones enjoy their day at the Trick-or-Treat stops, on the Sea World Express, having their faces painted, watching Halloween shows and so much more!
Get all the details and purchase your tickets on the SeaWorld website. Spooktacular is included with any SeaWorld admission. SeaWorld park hours are 10am – 11pm. BEWARE! Spooktacular turns into Howl-O-Scream at 7pm! The scare level is too intense for young children and it's not recommended for children under age 13.