One of my best friends is a teacher. Even though I'm not in her class, obviously, I know she is a great teacher. She was recently in the hospital due to having a premature baby and her students missed her so much that a few of them went to visit her! I can't think of too many teachers I would have begged my parents to let me go see them in the hospital. To me, that speaks so loudly to how she inspires them in the classroom.
If you know an amazing teacher, you may be happy to know that Target and Major League Baseball (MLB) are working together this baseball season to engage guests and fans in celebrating our nation's teachers and inspiring kids. Latino All-Stars Carlos Beltran (outfielder for the Yankees) and Adrian Gonzalez (first baseman for the Dodgers) also joined the cause, which includes Target Presents PEOPLE "All-Star Teachers" Program and community events throughout the country.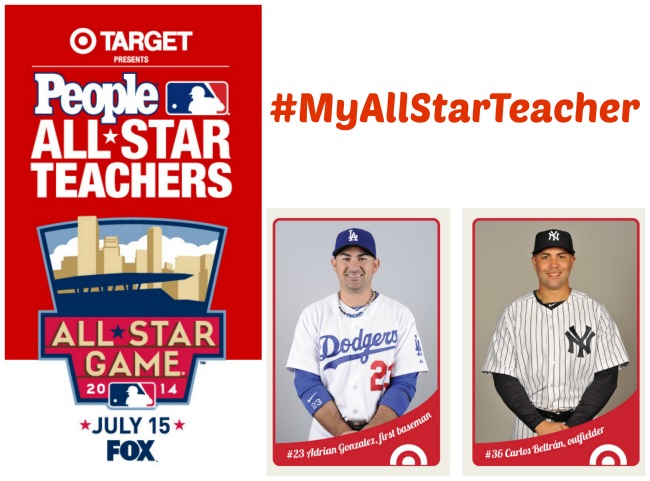 Through May 2, Target guests and MLB fans can visit AllStarTeachers.com to nominate an outstanding K-12 teacher from their community. Target, MLB and PEOPLE Magazine will select three teachers per MLB club for a total of 90 finalists that fans will vote on from June 1 – 29. The 30 winning "All-Star Teachers" – one representing each MLB club – will be revealed on July 10, with winners being recognized during the All-Star Game, at Target Field in Minneapolis on July 15. This initative will help celebrate and underscore the importance of education from Spring Training through All-Star Week in July.
So, here's your chance to nominate those special people who inspire our students in the classroom. Like many other things in life, we tend to hear so much negative or give blame to others. This is a moment to CELEBRATE our teachers! Who will you nominate?