Disclaimer: I was invited to a complimentary stay at the San Antonio Marriott Rivercenter and the Rebecca Creek Whiskey Pairing Dinner at Sazo's Restaurant located inside the hotel. All opinions are my own.
There are several reasons that I could think of to encourage people to try one of Marriott Rivercenter's Pairing Dinner events. It would make a great girls night out, date night, or birthday celebration dinner. If you are up for an adventurous food evening, this event is for you. The chefs at Sazo's prepare a dish to be paired with a specialty Rebecca Creek cocktail. Or maybe it's the bartenders who create a specialty Rebecca Creek cocktail for the chef's delicious dish. Either way, this team knew what they were doing.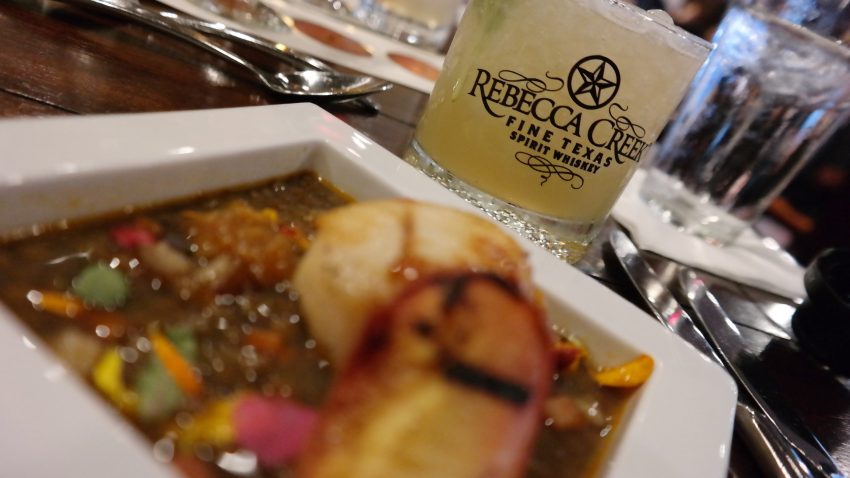 This event was a fun and tasty way to experience San Antonio in a unique way. San Antonio Marriott Rivercenter has some of the best views of downtown. Rebecca Creek Whiskey is a small Texas whiskey distillery in San Antonio, TX where they bottle and ship their Fine Texas Spirits, or 'Texas in a Glass' as they call it.
Our first course was Kurobuta pork belly paired with a Texas Ranger 1823 Whiskey cocktail, The Legacy.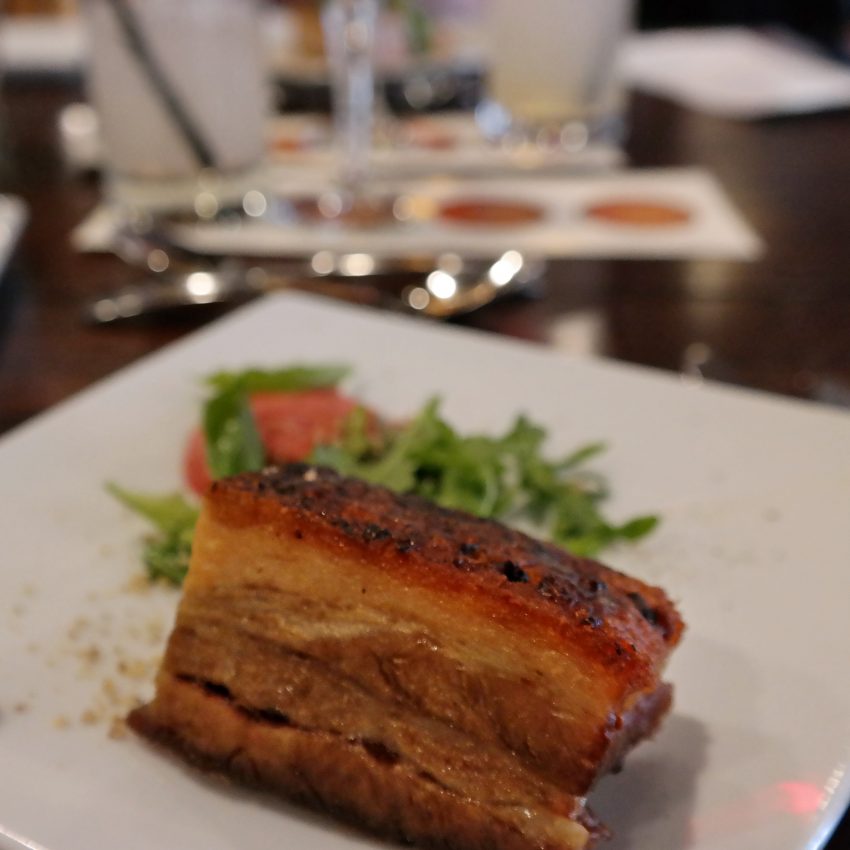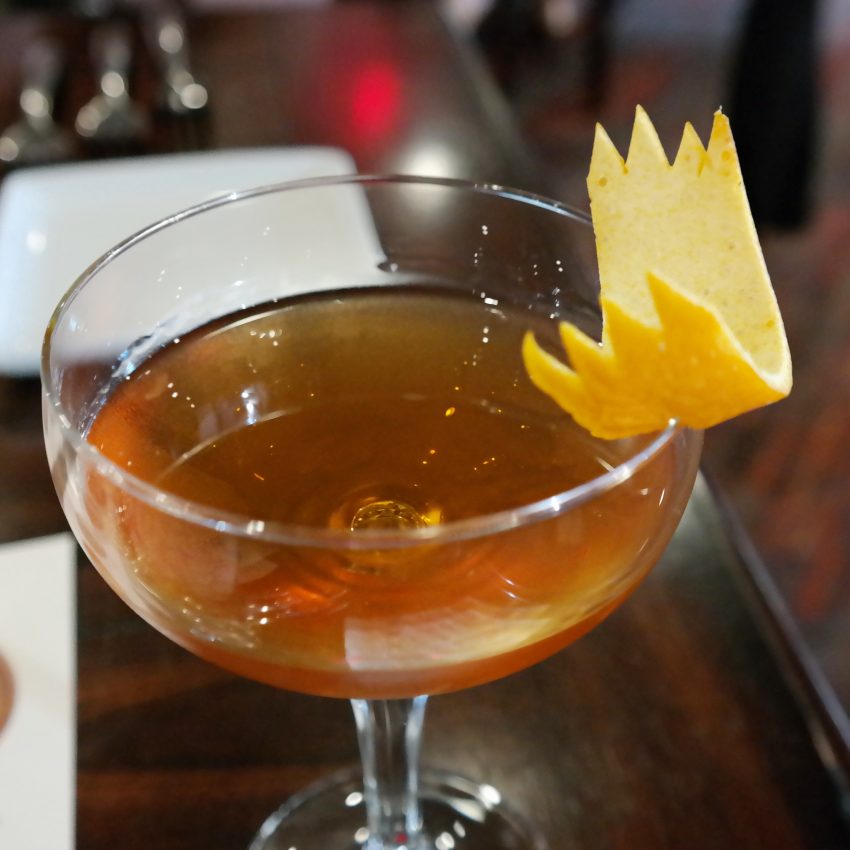 The second course was Cedar smoked sea scallops paired with a Cypress Cove cocktail, Coalesce. This was my favorite drink. That may be because it was mixed with ginger beer. And I kind of have a crush on ginger beer right now.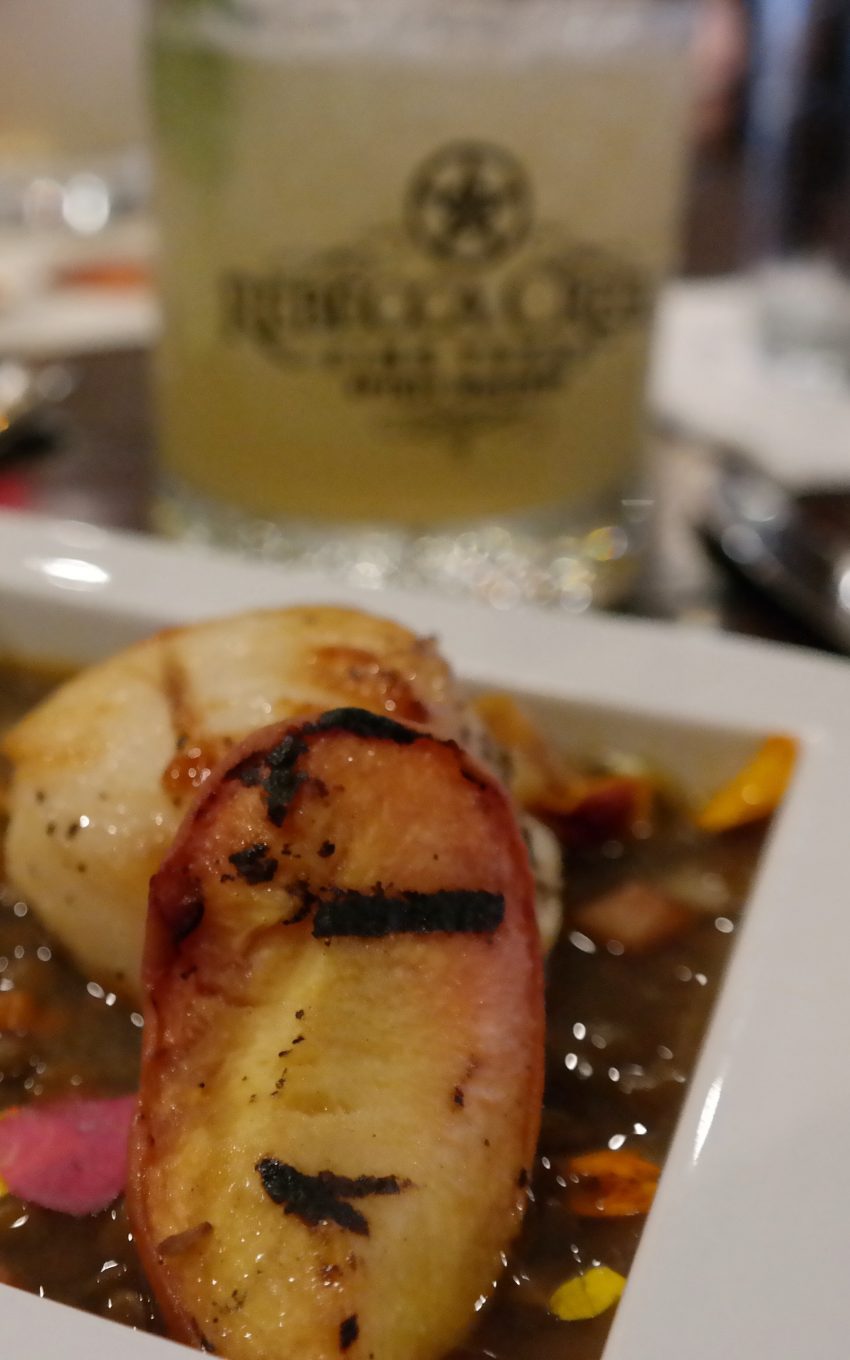 Our third, and main, course was a juicy cold-smoked bison loin perfectly paired with the San Antonio Sour, a cocktail made with the signature Rebecca Creek Fine Texas Spirit Whiskey.  The bison loin was served with fennel pollen, creamy farro risotto, spring carrots, and green peppercorn sauce.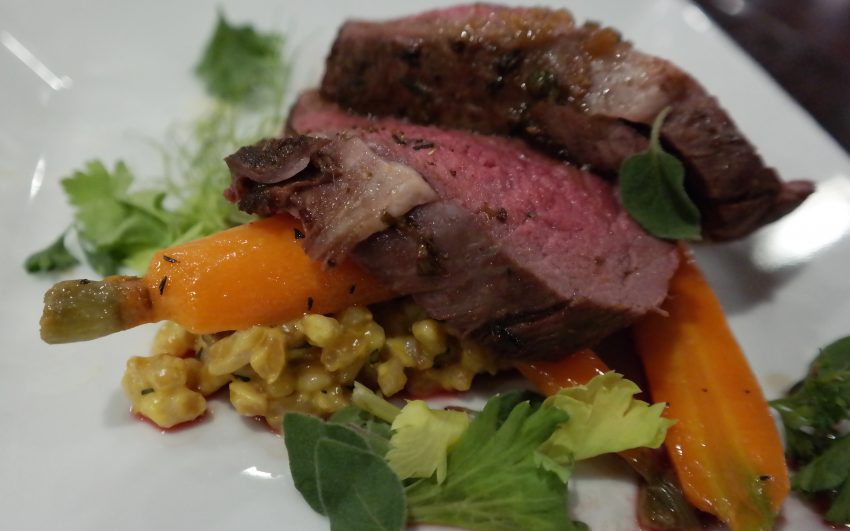 No one forgot the dessert. It was a delicious baked butterscotch bourbon bread pudding. There are few things that I want to try to recreate in the kitchen but this is one of them.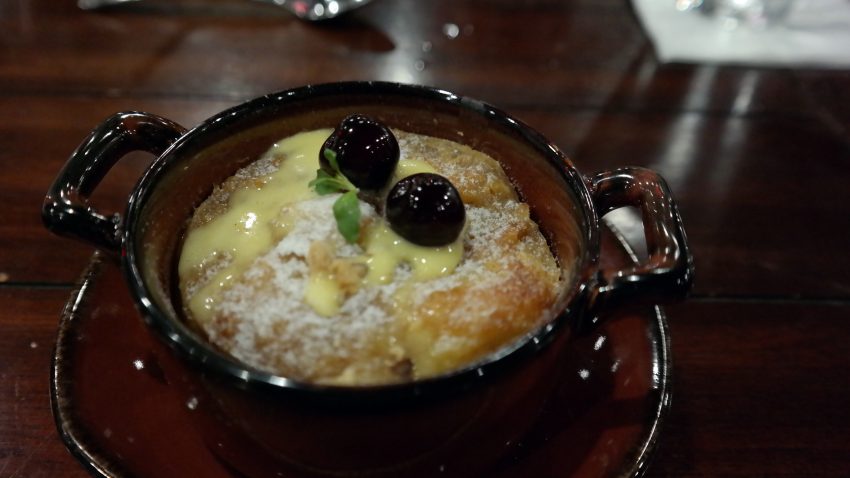 Obviously, I enjoyed the food and drinks. This event was topped off with a live performance by Nashville Star contestant Gabe Garcia. In an intimate setting, he serenaded the group in between the chefs coming out to greet us and introduce each dish. San Antonio Marriott Rivercenter knew how to make the dinner attendees feel special.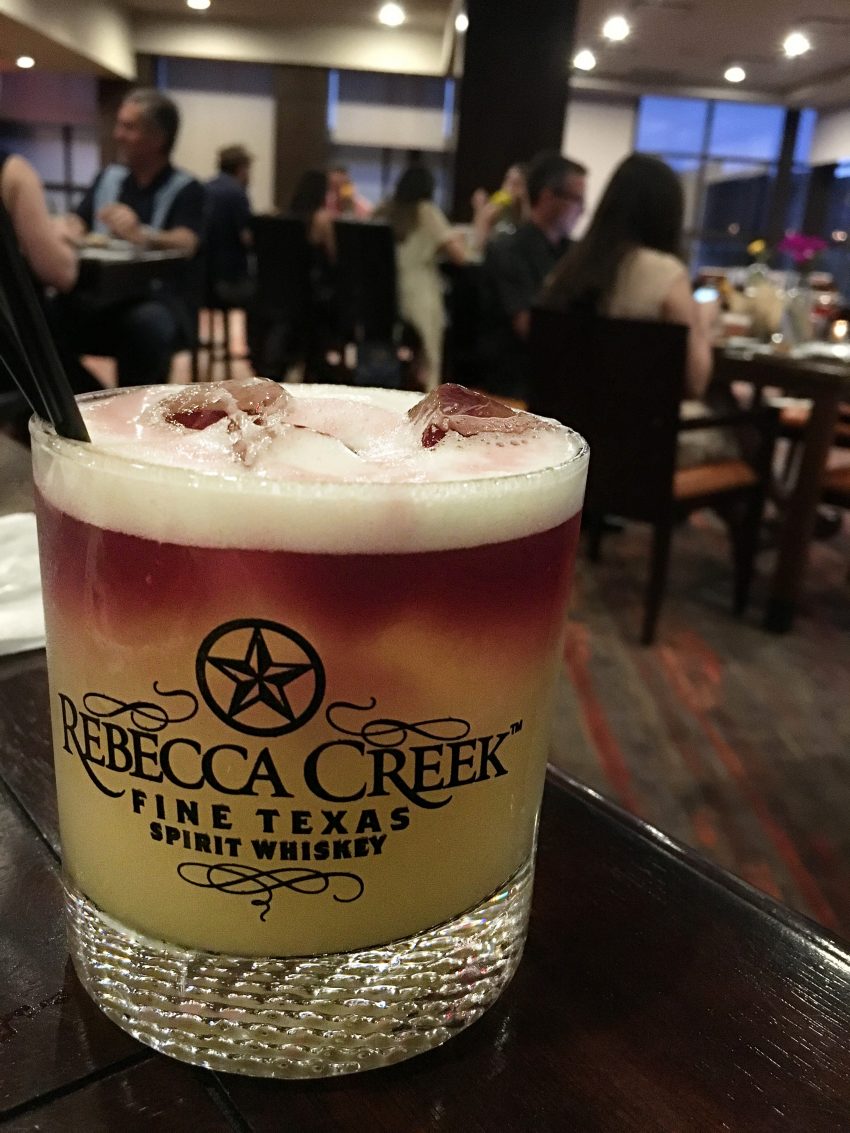 My family and I spent the night in one of San Antonio Marriott Rivercenter's suites. I'm not exaggerating when I say that I could live there – at least for the weekend. Take a look at our video for a tour of our suite.
Our familia loves San Antonio and this was yet another unique way to experience what only tourists get to experience. I'd encourage you, Queridos, to consider a staycation if you live in San Antonio. Splurge on the pairing dinner to let someone else do all the planning and cooking for a special night of celebration.
For more information about the accommodations and the next pairing dinner, visit San Antonio Marriott Rivercenter online.