Like all other holidays in 2020, Dia de Muertos is different this year. SAY Sí's Muertitos Fest is usually a three-day festival in honor of Dia de Muertos or Day of the Dead. The festival is full of exhibits, education, performances, hands-on activities and more. In 2020, it's gone online and it's all month long. To join the celebration, visit muertitosfest.com.
Día de Muertos (Día de los Muertos or Day of the Dead) is traditionally a two-day celebration on November 1 & 2. I find myself appreciative of SAY Sí's extended celebration. Dia de Muertos often can feel rushed between Halloween and Thanksgiving – especially in an election year. With Muertitos Fest online, we get to slow down and celebrate all November long.
Muertitos Fest SCHEDULE
Each week on the Muertitos Fest website, there will be a new set of content based on a different Día de los Muertos traditions and activities. You can expect a new interactive video workshop, a live-streamed performance and a new way that you can participate from home.
November 1 – 7 Theme: La Ofrenda: The Home Altar
November 8 – 14 Theme: Calaveras y Calacas
November 15 – 21 Theme: Monarchs & Marigolds
November 22 – 28 Theme: El Alimento: The Food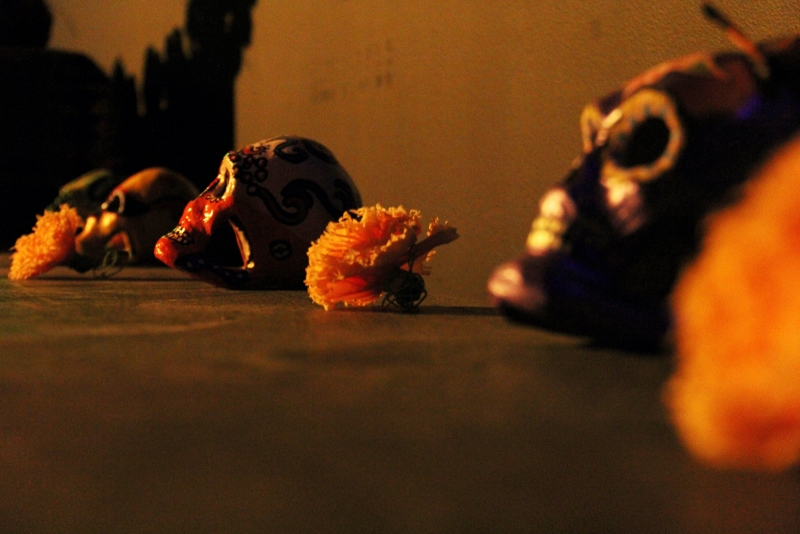 INTERACTIVE ACTIVITIES
Community Altar – When we can gather in person, we light candles at community altars for the ones we love or bring an offering to leave. We can still include our loved ones in this virtual community altar. Visit the Community Altar to add the names of your loved ones and light a candle for them.
Teatro with Performances and Workshops – Watch, enjoy and learn from a new video published each week. Performances will be from local artists including: Kalpulli Ayolopaktzin on November 5, 2020; Los Nahuatatos on November 12, 2020; and The Guadalupe Dance Company on November 19. Plus, SAY Si's Executive Director Jon Hinojosa will host a cooking demo that will premiere on Tuesday, November 24.
In the Workshop Studio, you will find a new short video each week for crafts, practices and traditions associated with Día de Los Muertos.
Student Gallery – SAY Sí students are still meeting only online. But, you can view their art work on muertitosfest.com. You will find Dia de Muertos inspired pieces such as Papier-Mâché calaveras, mixed media sculptures, digital photo illustrations and papel picado. Most of their work is for sale. Support your local young artists!
Visiting Artist Gallery – This year's Muertitos Fest design was created by Oaxacan printmaker, Alberto Cruz. His work captures the playful and hopeful theme of Muertitos Fest 2020. Browse more of his work on muertitosfest.com

AMOR Y ESPERANZA
Love and hope. This is what we are holding on to in this very challenging year. It's an appropriate theme for Muertitos Fest in 2020. For the next four weeks, join me and SAY Sí in filling our social media feeds with Amor y Esperanza. My chiquitos and I will be participating in the workshops and learning more about Día de Muertos together. Tag @quemeanswhat and @saysi_sa and #amoryesperanza all month to start a conversation. Love and hope is something that can unite us. Join us!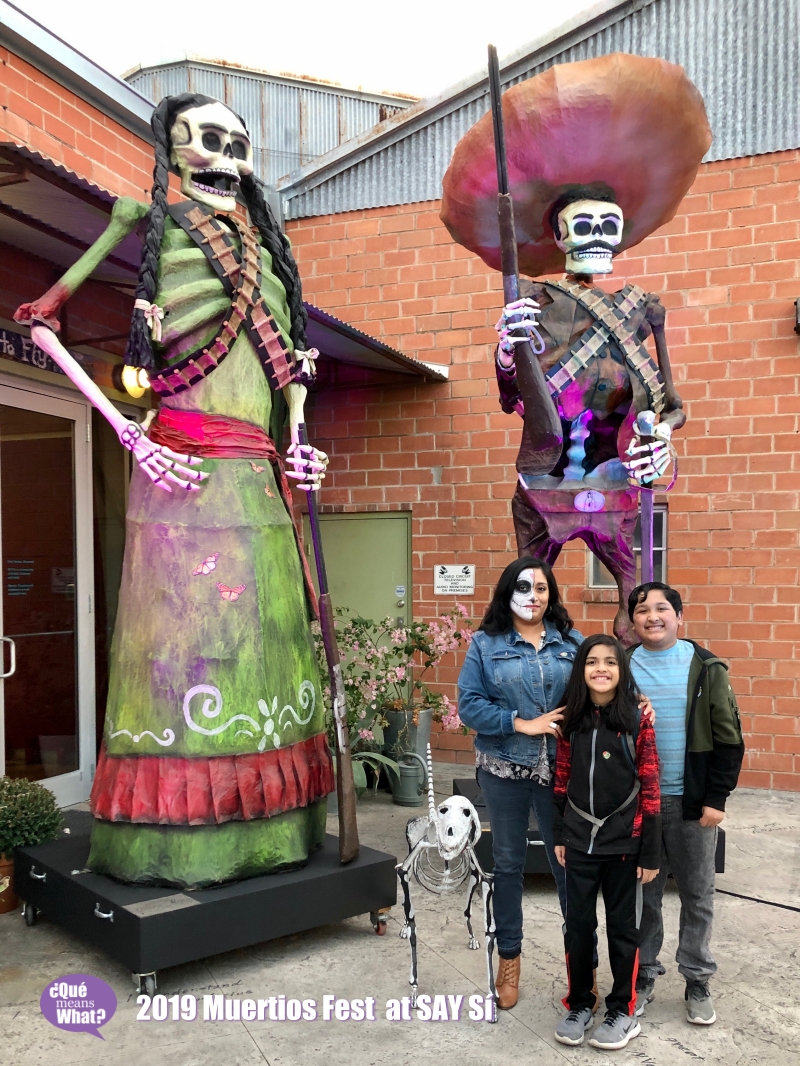 SUPPORT SAY Sí – SAY Sí is a nonprofit arts organization that supports San Antonio's young artists. They offer a free program thanks to generous donations and grants. If you would like to support SAY Sí, you can make a donation today. Visit saysi.org.