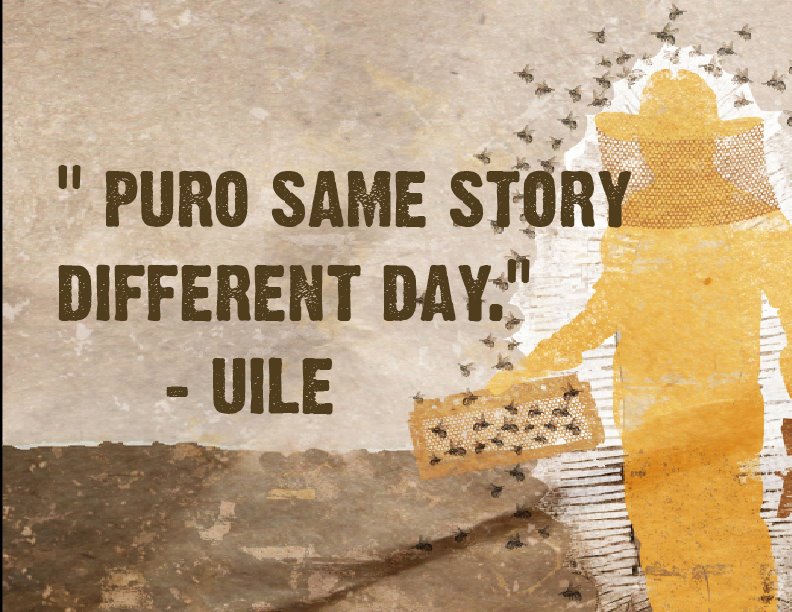 It's 2026 in "Texaco", the ungoverned, lawless territory formerly known as South Texas. Here a few struggling residents remain, constantly embattled with drugcartels, military and occasional interlopers. With a nod to the past, and an eye to the future, Dos Pocitos is a comedy about this place, and the place it represents for all Latinos. – www.dospocitos.com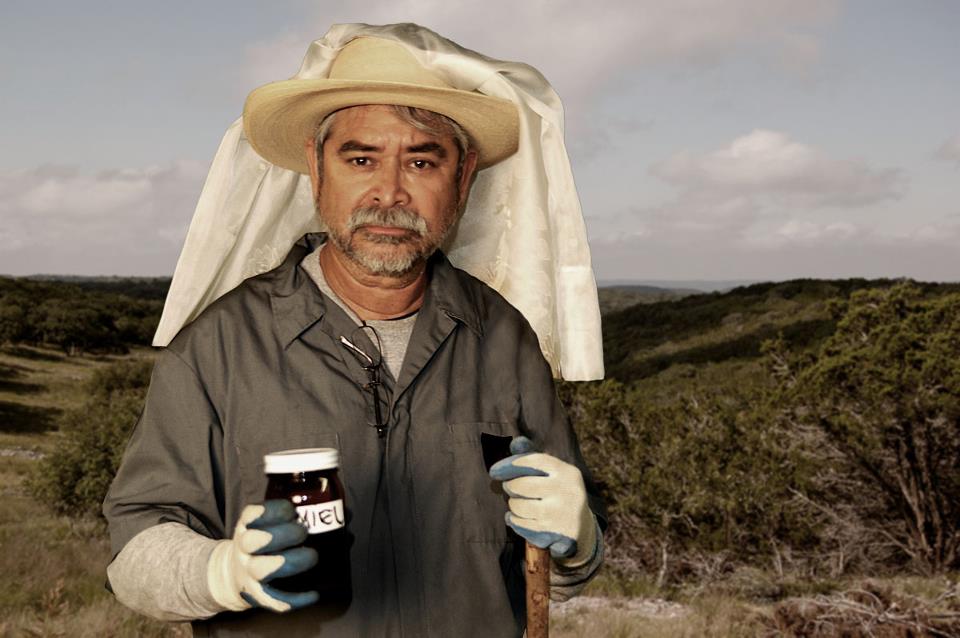 Uile (played by Rupert Reyes) is the wise beekeeper who stayed behind and keeps hope that his lost son, Salvador, is still alive. His insight and metaphors of "Raza Bees" set a tone of what this place means to Latinos today. Bees are like Mexican people, they are expected to make life better. Worker bees work all day long. And no one cares as long as they get the honey. (Paraphrased)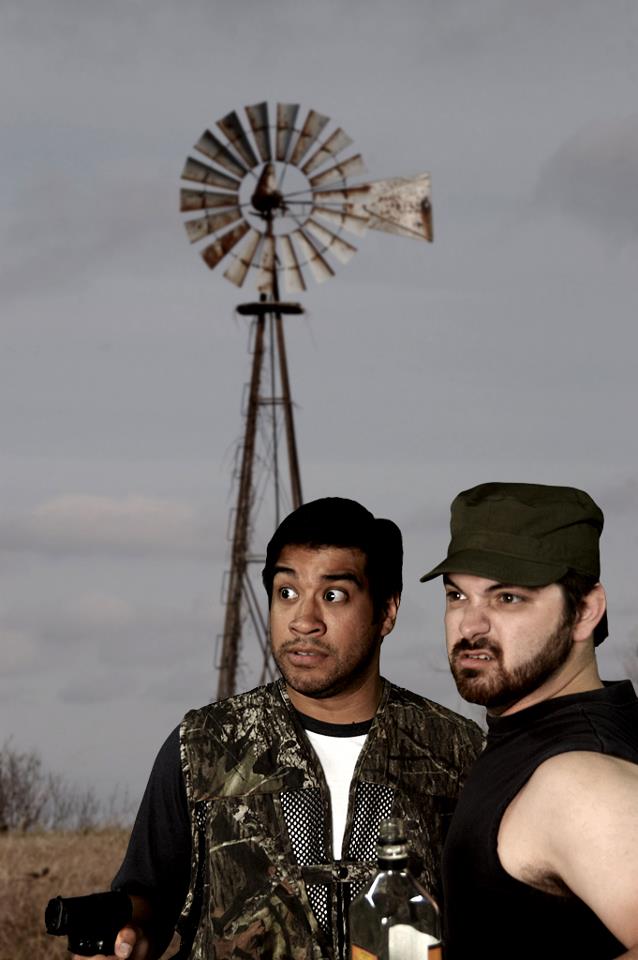 Adam (played by Mateo Barrera) and Abel (played by Mario Rivera) travel back to "Texaco". Abel is a Latino scholar who is researching what happened in Texaco.  Adam is his 'alpha-male' cousin tagging along in hopes to visit their hometown "Dos Pocitos". To them it was home, a place that holds all their childhood memories and their innocence. Traveling there isn't just a trip down memory lane and fun like Adam had hoped. They must deal with reality of what is there today and all those that are not there. They question if they even belong there anymore. Together, Rivera and Barrera are talented and captivate the audience with their humorous banter and intense dialogues. Plus, they do a great rendition of Def Leppard's  "Rock of Ages" 🙂
Zulema and her husband are two of the few people that did not leave Dos Pocitos. They are firm in that this is their home and no one will make them leave. They will do whatever is necessary to protect what is theirs, especially their tienda that  is there for no one to shop because they've all left Dos Pocitos.  Any married couple will see bits of their own marriage in this comedic couple. Zulema, played by Erica Saenz, is fantastic in her role and shines as the only female. She is funny, sexy and strong in the I-am-Latina-hear-me-roar kinda way!
Raul Garza's writing provokes thought about universal themes of not belonging, protecting what is yours and mourning the loss of what once was. Just as important, Garza looks at what could happen to South Texas if nothing changes in the drug wars in Mexico.
I asked Raul, "Why did you choose to write this story in the future?"
"You can't debate about the future. There are people that I have seen and met and I wonder what would they think about what's going on in 20 years. … I also hope it's a lesson to pay attention to what it is we are letting go of today."
The play is performed in English and Spanglish and un poquito Español. My good friend who doesn't understand any Spanish could follow the storyline perfectly and she gave the work two thumbs up.  As do I. ¡Bravo!
This humorous and intense production is directed by Estevan J. (Chuy) Zarate; written by Raul Garza; and is a production of Atta Girl Productions.
Show times and dates are:
June 21 – July 1 on Thursdays, Fridays and Saturdays at 8 p.m., and Sundays at 3 p.m.
Say Sí Theater, 1518 S. Alamo Street, San Antonio Texas, 78204.
For tickets: http://www.brownpapertickets.com/event/255072 or call (210)535-4641
Special Thanks to NewsTaco. They offered free tickets to opening night. I registered on their website to receive those tickets.
post 23 of 35 …