April showers bring May flowers … April also brings FIESTA – San Antonio's own 10-day celebration and
Dia del Niño or Children's Day
– a Mexican holiday to celebrate kids! These two family-centered are a few of my favorite times because they are both an opportunity to celebrate and a chance to teach my children about our city, our culture and our food.
One of my favorite FIESTA events is NIOSA (Night in Old San Antonio) – a 4-night celebration with foods and music representing the history of San Antonio. I've attended opening night of NIOSA with my girlfriends almost every year that I've lived in San Antonio. One stop I always make is for the delicious Maria's Tortillas. Since NIOSA has turned into a Girls Night Out for me, my children don't get to enjoy these delicious tortillas with me. So, I make them at home for us all to enjoy.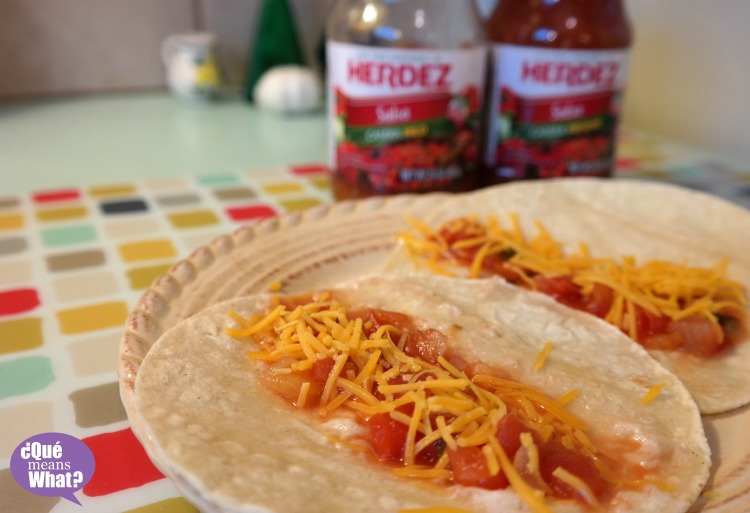 Cooking with my children wasn't always easy for me until I watched my mom cook with them. She has more patience than I do and I watched and learned how she gave them age-appropriate tasks for them to really feel like they were a part of the process. The best part of it is that when kids are cooking in the kitchen with you, they listen. It's a beautiful time to not only teach them how to cook but get to share stories with them.
My son and I made our own recreation of Maria's Tortillas today. Watch the video below to see how simple it is to re-create these San Antonio FIESTA favorites and bookmark it under easy Mexican recipes.
RECREATION OF MARIA'S TORTILLAS'S RECIPE
You will need:
Directions: Take your favorite corn tortillas and heat them through. Use a stick of butter to melt the butter all over the warm tortilla. Add a scoop of Herdez Salsa Casera (we used Mild but Medium works, too) and finish with shredded cheese. If you prefer, add a pinch of salt for seasoning.
Celebrate Día del Niño with Friends, Family, Food and Books!
We enjoy these warm snacks are perfect for us just before we get into our afternoon activities. Today's activity was learning about Día del Niño. My oldest son read Pat Mora's bilingual 'Book Fiesta' to my youngest son. I wanted them to understand what we will be celebrating on April 30th. In this colorful picture book illustrated by Rafael López, Mora reminds us that each and every child is special just as each book is, too. And that it's important to connect the them.
On April 30th, Día del Niño or Children's Day, we will celebrate with family and friends with a small gathering to read our favorite books and eat our favorite foods. How will you celebrate Día del Niño?
#ThrowBackThursday Photo Contest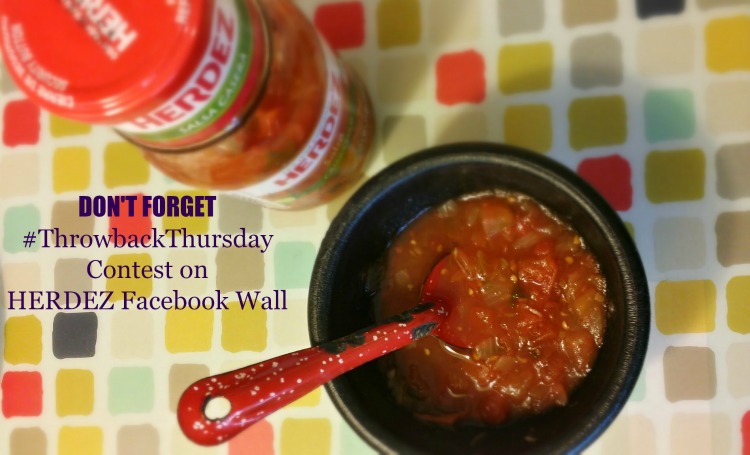 Thank you to Herdez for sponsoring this post. In addition, Herdez has a fun #ThrowbackThursday contest on the Herdez Facebook Page. ENTER FOR A CHANCE TO WIN PRIZES! I'd love to see you photos, too. Please connect with Que Means What on Facebook and tag me in your photos. Good luck!