When I started the blog, I named it after an incident that left me feeling embarrassed about not knowing a Spanish word – qué. Much of my life has filled with that feeling of embarrassment about not knowing Spanish which I have equated to not being Latina enough.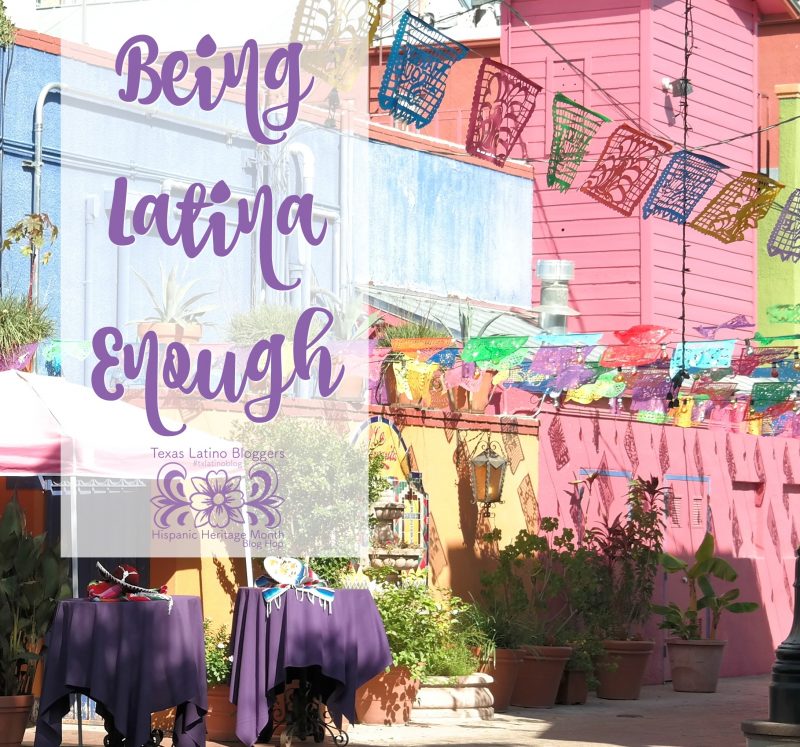 Because I've written about this before, many of you, mis Queridos, have told me that this topic resonates with you. It's an interesting feeling to not feel like you're enough – of anything really – not Latina enough, not educated enough, not wealthy enough, not strong enough. You can use any word to fill in the blank before 'enough' and that feeling of inadequacy is daunting.
I've been blogging for almost six years now. Like the platform, my thoughts and relationship to my own identity has also changed – evolved is a better word. Six years ago, I set out to 'rediscover' my Mexican heritage. Ay, the Mexican culture is a beautiful one. It's vibrant and rich and deep and intense. And I am in love with it. Lo adoro.
Despite learning about my own culture through my family, my friends, community events, art, music, food, literature, I was still left with a fear that I was never going to be Mexican or Latina enough. The more I learned, the more complicated it became. At first, it was simply not being Mexican enough for Mexicans and not being American enough for the Americans. Quickly, it became not Latina enough for the Latinxs, or not Chicana enough for the Chicanxs and often being too Tejana for anyone. Still, I tried.
I attended concerts and plays. I visited cultural museums. I read books – lots of books. I interviewed Mexican-American musicians, comedians, actors, educators. I even interviewed La Chingona-in-Chief herself, Sandra Cisneros.
I participated in a family tamalada for the first time. I've begun Día de los Reyes Magos and Día de los Muertos holiday traditions in my own home. I learned to cook pozole with my own homemade red chile sauce.
I have learned, evolved, and grown as a person in my Latinidad. Some days I felt like a súper Latina and other days I felt like a coconut, depending on who I was reading or visiting.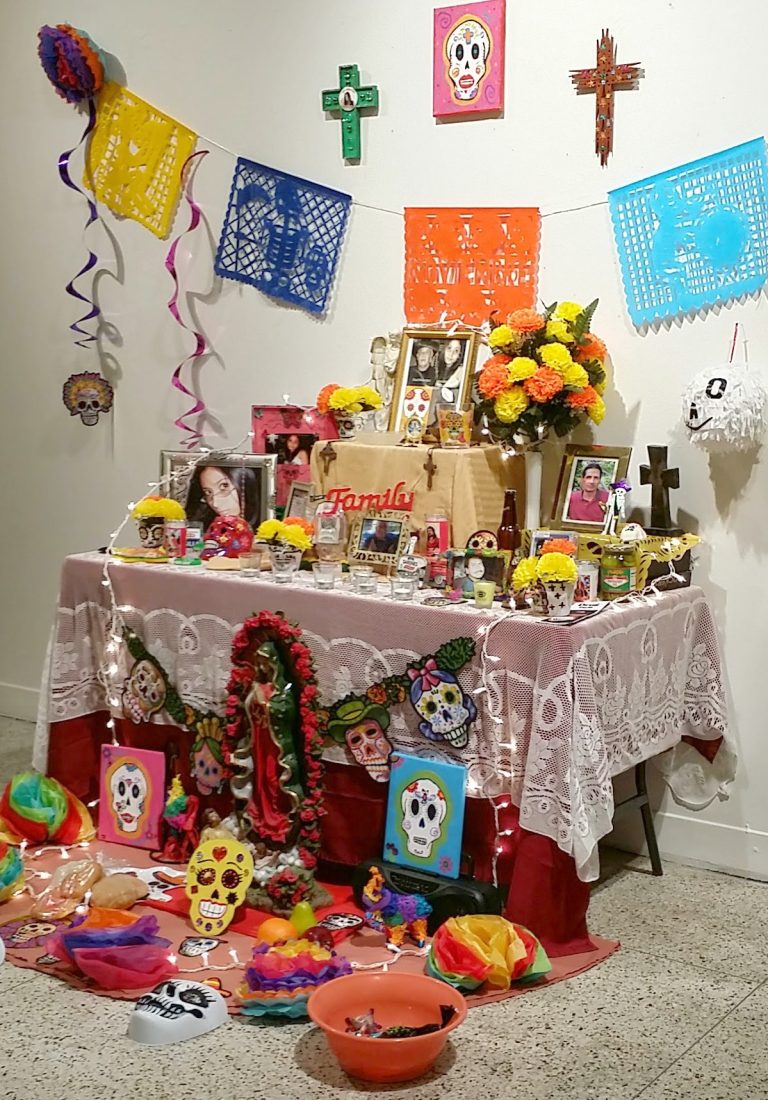 Am I Not Latina Enough?
Pero, all these things and it was like I was trying to earn my Mexican (Enough) card. If I could do that, no one would figure out that I'm not Latina enough. ¿Sabes que? I am not Latina enough and I never will be … for some people.
I once stood up in a room full of mostly bilingual Latina bloggers and introduced myself as the blogger who doesn't speak Spanish. I was scared of what they would think but I wanted to be true to myself. A friend told me almost a year later that I made her feel welcomed that day because she didn't speak Spanish either.
But shortly after that someone whom I admire and respect said straight to my face, "When are you really going to learn Spanish? Stop playing around with this Spanglish and learn the language already." It crushed me. To me, she was telling me that I still hadn't earned my Mexican Card. I was trying to learn and improve my Spanish. Honestly, I'm still trying to learn!
In another conversation at another time, a friend insisted to me that her family was more Mexican than mine. I'm still not sure what she meant exactly but that day, it felt as if she was flaunting her Mexican Card and I still didn't have mine.
For these two, I may never be Latina enough.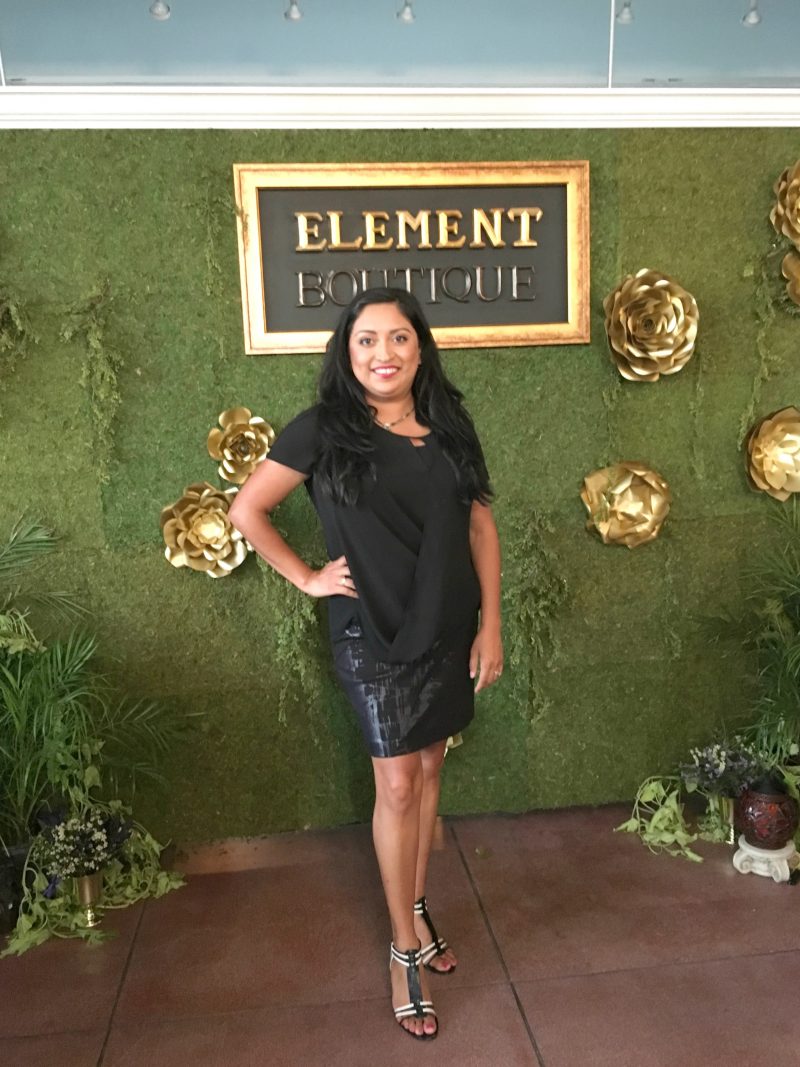 Mira, society conditions us. For all of time, humankind has placed value on what others think of us. And then we can pressure ourselves to live up to what we think other people think of us. When you keep this mentality, you are really telling yourself that you are not complete until that you can confirm other people's approval of you.
I had been telling myself that I am not complete until I can confirm that other people thought that I am Latina enough.
Here's the truth.
Being enough is like being perfect. Everyone is striving for it. No one obtains it.
Most people are walking around with some form of shame of their own cultural identity. When I asked others about their cultural identity crisis, I heard a variety of stories. Some people had an embarrassing childhood moment when ridiculed for having tacos in their school lunch box instead of a white bread sandwich and they cursed their heritage from that day on. Some people are proud that their parents came to this country with nothing, in order to provide them a better life, but hate that their parents didn't know English. Some people shared similar stories to my own like not knowing their family's native language and feeling ashamed when they returned to their home counties.
Does any of this sound vaguely familiar?
Queridos, the last thing that I want is for any of you to feel that you are not enough –
not Latina/o/x enough
not American enough
not Mexican enough
not ________ enough.
My Being Latina Enough 'Aha' Moments
For the sake of encouragement, allow me to share my 'aha' moments.
Sometimes you read the right quote at the right time. Well, I came across Charlie Kauffman's
You are what you love, not what loves you.
I paused.  It was very clear to me what I love and who I am.
I LOVE Mexican culture and Mexican-American culture. Even if I weren't Mexican-American, I'd still love to learn about it and incorporate it into my life. More importantly, I didn't do all those things I listed above because I was trying to earn my 'Mexican Card.' I did them simply because I love doing them. And I'll keep doing them because I love them.
When Bomba Estéreo released the song 'Soy Yo', brown girls everywhere, including me, rejoiced and claimed it as our anthem. In an interview with NBC Latino, the breakout video star Sarai Gonzalez stated, "The message of this video is just to be yourself and not care what anyone else thinks no matter what."
Bueno, being myself is being Latina enough. Y tú también. You are enough – more than enough. Now, get groovin' to this brown girl anthem!
Texas Latino Bloggers Hispanic Heritage Month Blog Hop
This post is a part of the #TXLatinoBlog Hispanic Heritage Month Blog Hop. Visit the bloggers listed below as we celebrate Hispanic Heritage Month together/juntos! Follow the hashtag #TXLatinoBlog on Facebook, Twitter and Instagram, too.
Que Means What – Being Latina Enough – Wednesday, 9/14
MexiMoments – Importance of Learning the Language as a Child – Thursday, 9/15
The Social Butterfly Gal – Mentoring Young Latinas – Friday, 9/16
Juan of Words – Mexican-American Culture – Monday, 9/19
Sweet Life– Food Recipes – Tuesday, 9/20
The Optimistic Heathen – Sharing Our Heritage with the Kids – Wednesday, 9/21
Modern Tejana – How to Live Your Latinidad in Mixed-Race Families – Thursday, 9/22
The Esposa Experience – Navigating the Pressures of Traditional Esposa Expectations – Friday, 9/23
The Nueva Latina – Mexican Independence Day in Guadalajara – Saturday, 9/24
FitFunAnd.com – Self-Reflection and Latino Outdoors – Sunday, 9/25
VodkaGirlATX> – Latin-Inspired Cocktails – Monday, 9/26
Momma of Dos – How Mexican I grew up! – Tuesday, 9/27
Family Love in My City – Immigration – Wednesday, 9/28
Creative Meli – Basic and Healthy Latin Cooking – Thursday, 9/29
Mejorando Mi Hogar – Being Latino or Hispanic – Friday, 9/30
Power to Prevail – Body Shame in Latino Culture – Monday, 10/3
Teatrolatinegro – Latin@ Theatre Show in Houston – Tuesday, 10/4
Candypo – Being a Latino Military Spouse – Wednesday, 10/5
Coppelia Marie – Am I a Bad Latina Mom? – Thursday, 10/6
The Restaurant Fanatic – Cocina Latina – Friday, 10/7
Haute in Texas – Mothering Latinas When You're Not a Latina – Monday, 10/10