The photo is blurry but the memory isn't.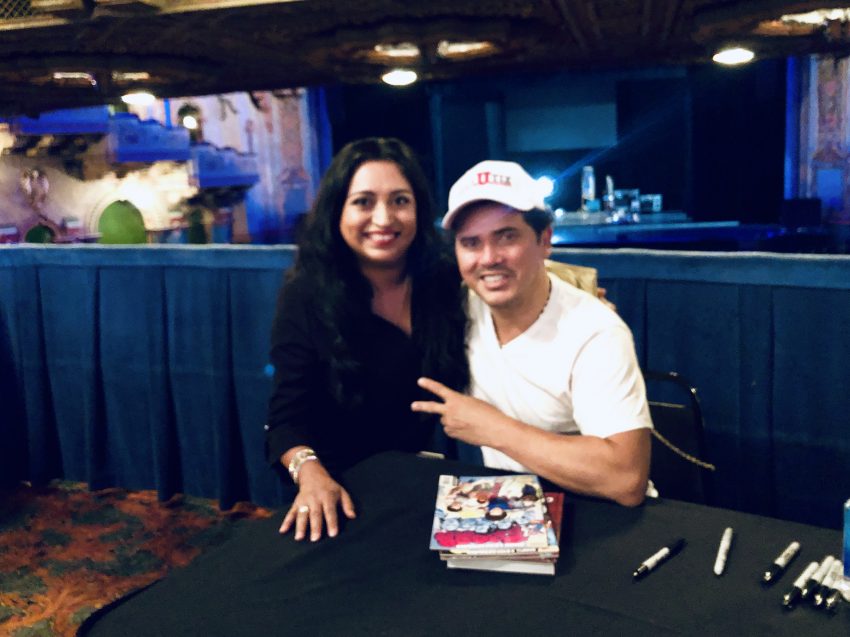 This weekend I met one of my heroes at The Majestic Theatre after finally seeing the Tony-nominated Latin History for Morons. When I got to the front of the line with my copy of Ghetto Klown and all three FREAK comics for John Leguizamo to sign, my heart was racing. He's been my storytelling hero ever since I watched FREAK. I had never seen anything like it and his storytelling made me feel like I wasn't alone in all my thoughts about my childhood.

All I could muster was, "You're my storytelling hero."

He smiled and said thanks. I think. And, I went on to say that I had a blog and that I posted on social media that everyone should come see him in San Antonio. He was kind and joked, "You are the one who sold us out."

We took the photo. He encouraged me to keep writing and telling our stories.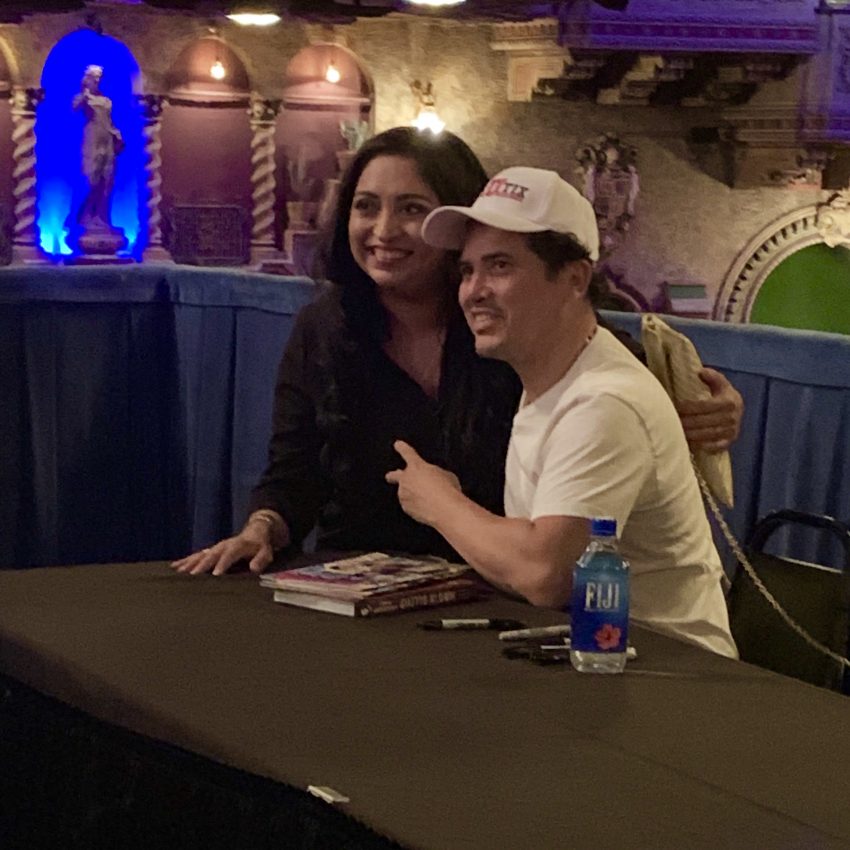 "I GREW UP WITHOUT SEEING PEOPLE WHO LOOKED LIKE ME ON SCREEN, ON STAGE, OR IN TEXTBOOKS. LATINX PEOPLE HAVE BEEN KEPT OUTTA THE CONVERSATION FOR CENTURIES, AND IT'S BOUT TIME YA'LL HEAR WHAT WE GOTTA SAY! NO MATTER WHO YOU ARE, THIS IS YOUR CHANCE TO COME OUT AND FINALLY GET YOUR DEGREE FROM A GHETTO SCHOLAR!" -JOHN LEGUIZAMO

It's not about John – it's about his work. Well, it's a little bit about John.
Latin History for Morons
, like many of his other shows, will have you talking long after the show. It's a hilarious recount of how he researched over 3,000 years of Latin History to help his son find a Latin hero for his school project. It is also heartbreaking as he recounts the racial bullying his son has to face.
What you may find yourself doing after the show is researching history. I've already bought books from
#LatinHistory4Morons reading list
and I have a wish list for the rest. My list began immediately after watching
LH4M on Netflix
. Still, I'm learning. I want to know more. I need to know more about our non-whitewashed history. The reading list includes much more than the books he mentions in the performance. Check out the required reading, Queridos!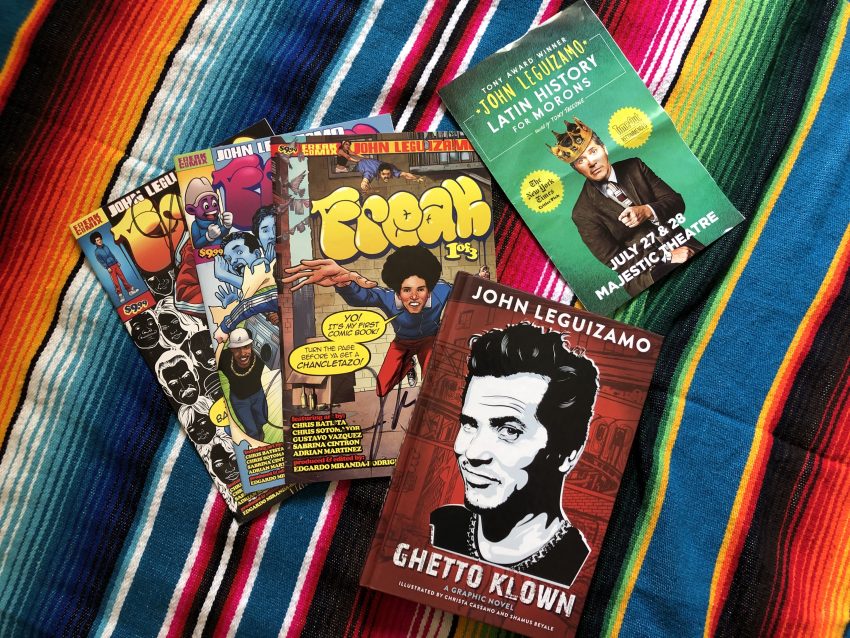 Over the weekend, many of my friends posted on Instagram and Facebook about how inspired they felt after watching this performance. And they should feel that way. Our Latin History isn't taught in schools like it should be. In fact, Texas has been fighting for "Ethnic Studies" or Mexican-American studies to be in schools across the state. Progress has been made but there's still a lot of work to do. Many of us have taken it upon ourselves to teach our kids history that isn't whitewashed. Why? Because it's important for our kids – and us – to know both about our Latino triumphs, our contributions and our extinct people.
Queridos, he's left Texas but
@latinhistory101
is touring through November. GO SEE IT. And if it's not coming to a city near you, watch it on Netflix. If you're like me, watch it on Netflix and then go see it each night it's in your city.
NOTE: On Netflix, LH4M is rated TV-MA. Use your own discretion.