"Flamin' Hot" is an inspiring biographical drama that portrays incredible journey of Richard Montañez, a Chicano and the creator of Flamin' Hot Cheetos. Directed by Eva Longoria, this film is a tribute to the power of determination, innovation, and the pursuit of the American dream pero with lots of love and Chicanos.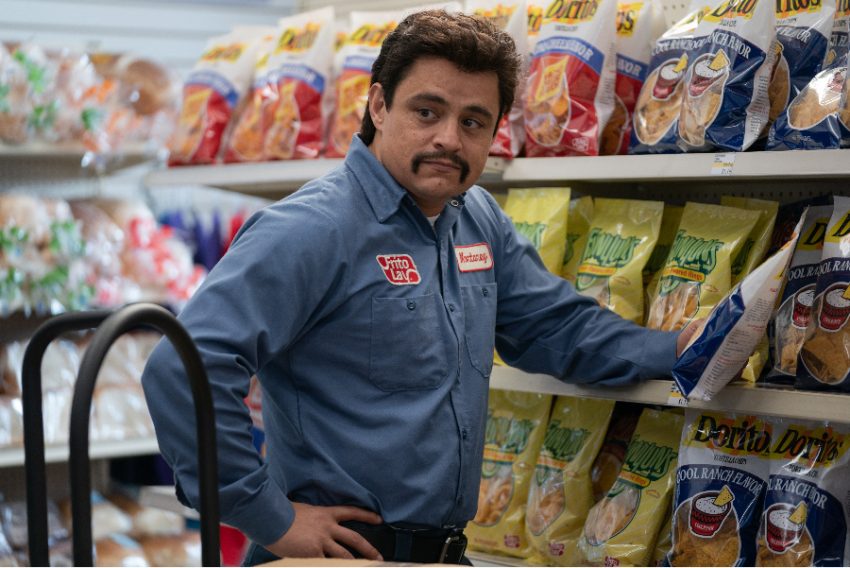 A Tribute to the Power of Determination and Innovation
The story follows Richard Montañez (played byJesse Garcia), a Mexican-American who finds himself as a janitor working at the Frito-Lay plant in the 1980s when he realizes it's time to put his old ways behind him to provide for his young family. He never would have known his Frito-Lay journey would change his life forever but not before walking through some of life's toughest moments.
Montañez doesn't get through any of it alone. There are two groups of people in his life – those that support him and those that actively work to keep him exactly where they think he should stay. Regardless, he takes action in his unique way and that leads him to create Flamin' Hot Cheetos. He took his and his community's love for spicy Mexican food and turned it into the success of his life.
Commendable Performances in the "Flamin' Hot"Movie
Jesse Garcia delivers a compelling portrayal of Richard Montañez, capturing his resilience, passion, and unwavering belief in his product. The supporting cast, including Emilio Rivera, Dennis Haysbert, Jimmy Gonzales, adds depth and authenticity to the story, making the characters relatable and endearing. But no one fills the screen like Annie Gonzalez, (Judy Montañez). Honestly, I don't know if it's the actual role that Judy plays in Richard's life or if it's Annie's portrayal of the fierce, unapologetic mujer that Judy is.
"These two actors blew us away with their talent," said director Eva Longoria of Jesse Garcia and Annie Gonzalez at the SXSW screening in March 2023. I couldn't agree more. They both make you believe they are the real Richard and Judy. These two create magic on the screen together.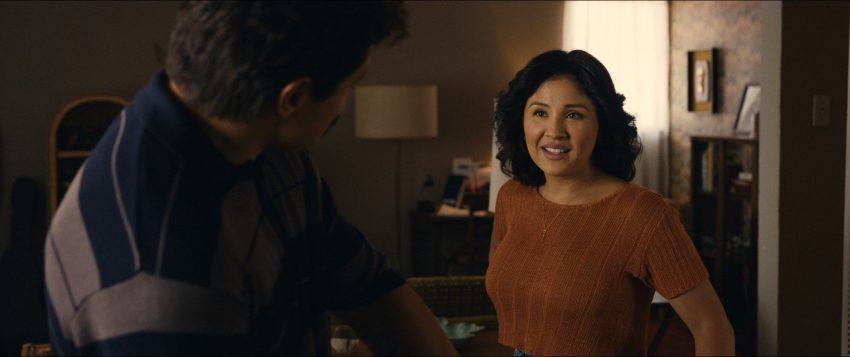 Eva Longoria Makes Her Film Directorial Debut
Eva Longoria's direction deserves un gran aplauso for successfully translating Montañez's inspiring journey onto the screen. The "Flamin' Hot" movie features vibrant cinematography capturing the colorful essence of Montañez's experiences, from the streets of East Los Angeles to inside the factory and corporate world of Frito-Lay.
Longoria delivers an underdog narrative and the triumph-over-adversity arc that may be familiar. Yes, you may find yourself cheering out loud in a scene or two. But, you will also find yourself gasping at the horrific racism and ignorance portrayed. Both are real. The strong performances of the highs and lows of this compelling true story prevail over any limitations in the movie.
A Chicano Story is Our Story
While this story is about a Mexican-American, there are universal truths and storylines in "Flamin' Hot". A large part of Montañez's story is the love story between him and his wife; his difficult relationship with his father; and navigating parenthood. These are all things many of us can relate to no matter our heritage. These are storylines we often see in other movies and tv shows that we love because they remind us of us. A Chicano's story is no different. Universal truths like marriage is a partnership; relationships with your parents and children are challenging but can be rewarding are true for all of us. It's just in this story, the characters are Chicanos.
Beyond the people, there's the iconic Flamin' Hot Cheeto – a character in its self. The way this film highlights the cultural significance of Flamin' Hot Cheetos is special. Beyond being a popular snack, it symbolizes the representation and empowerment of the Latino community – more specifically, the Chicano community. The audience can grasp the impact of this creation on a societal level, touching upon themes of identity, cultural pride, and breaking down barriers.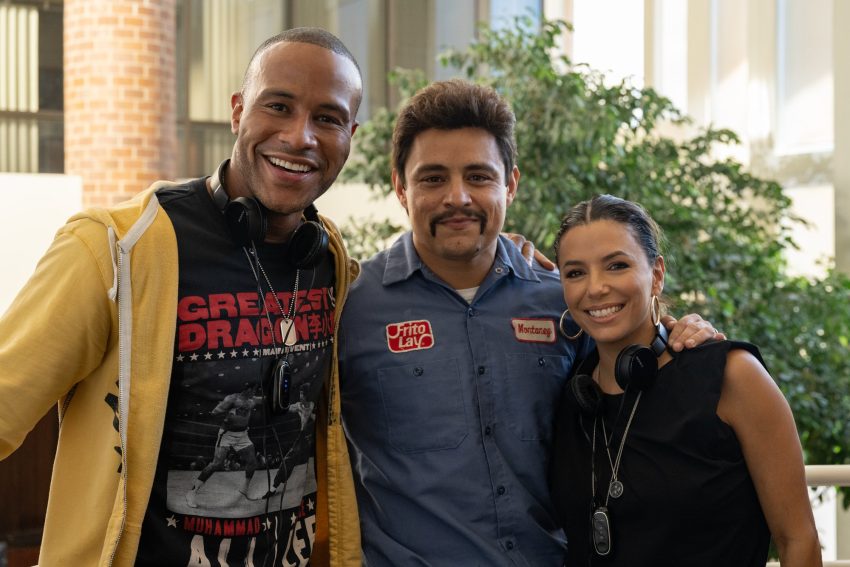 Support Diverse Representation in Hollywood
Often the conversation around representation in Hollywood sounds like "Where is the Latino version of XYZ film or tv show?" or "Wouldn't it be cook if a Latina wrote a version of that or directed a film like that?" Queridos, this is not a version of a story, "Flamin' Hot" is the story and it is directed and written by Latinas, Eva Longoria and Linda Yvette Chávez, respectively. The "Flamin' Hot" movie is also produced by a Black man, DeVon Franklin. This is what diversity in front of and behind the camera looks like. If we want more diverse stories told on screen by more diverse people, we can start by supporting this one. Latinos already make up over 25% of movie audiences. We can show up one more time for the this one – a movie about a Chicano man and his family and how he simply did not give up.
Watch it on Hulu or Disney+ today!