This post was developed in collaboration with the Ready to Work. All thoughts and opinions are always my own.
When I hear about the unemployment rate in the news, the most important thing I think about is the quality of those jobs. Ready to Work is designed to support individuals in increasing their employability for higher-quality jobs. Quality jobs give our San Antonio community the opportunity to do something we enjoy, to be able to pay our bills and to spend time with our friends and family. Help me tell everyone about Ready to Work, so they can grab those opportunities.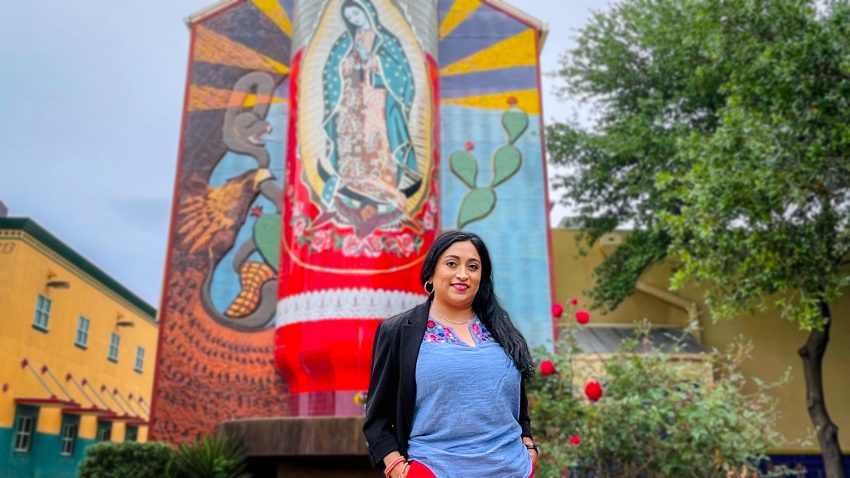 What is Ready to Work?
Ready to Work is a program that helps residents of San Antonio gain the skills and support they need to secure stable employment and to achieve economic self-sufficiency. The program covers tuition for approved training, and offers a range of services, including career counseling, resume writing assistance, job search support and more. Approved training courses are tied to high-demand industries such as healthcare, manufacturing, information technology, and trades.
Launched in May 2022, the program is operated by the City of San Antonio and its partners, including community organizations and local employers.
Ready to Work Removes Barriers
While many employers may be ready to hire, this isn't a job placement-only program. It's a barrier removal program. San Antonioans who are experiencing unemployment or underemployment often face barriers that keep them from gaining new skills or education needed for well-paid jobs. Think about your neighbors, friends and family members who have the ganas to get a better job, but in order to make it happen, they just need training. But to get training, they need transportation, childcare, or even counseling. Ready to Work is for them.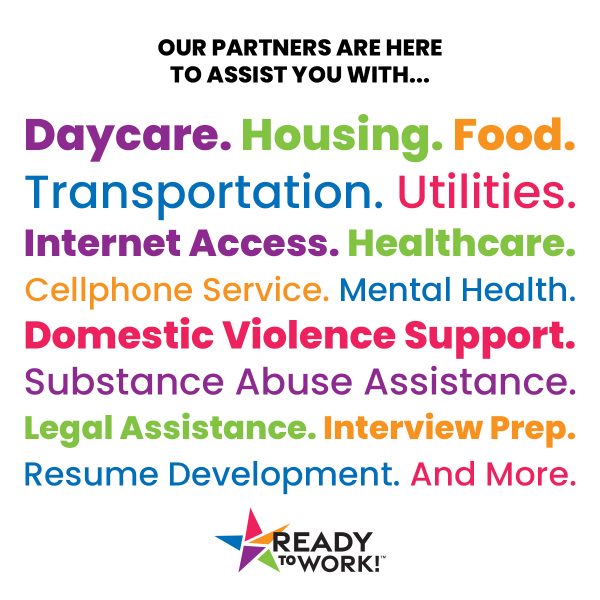 Participants can complete one of the following education programs that makes sense for them:
High-school equivalency courses, like a GED;
Industry-recognized credential and certificate programs;
Associate degree programs;
Bachelor's degree programs.
Share this blog post with them and tell them about it.
Applicants must be at least 18 years of age; a San Antonio resident; permitted to work in the U.S.; and have a household income no more than 250% of the federal poverty guidelines (so someone supporting a family of 4 earning $75,000 may still qualify to upskill in the program). See the full requirements on readytoworksa.com 
Help Your San Antonio Neighbors
Do you know what I love about San Antonio? We stick together and we help each other out. It's true. This program is no different. The Ready to Work personal coaches will be with their participants from the beginning until the end. They will work closely to understand their specific situations and to coach them through career and education planning.
The goal of Ready to Work is to help individuals overcome barriers to gain the skills and experience they need to secure long-term, sustainable employment. Isn't that what we want for our community, too? We can help achieve this together by sharing this information.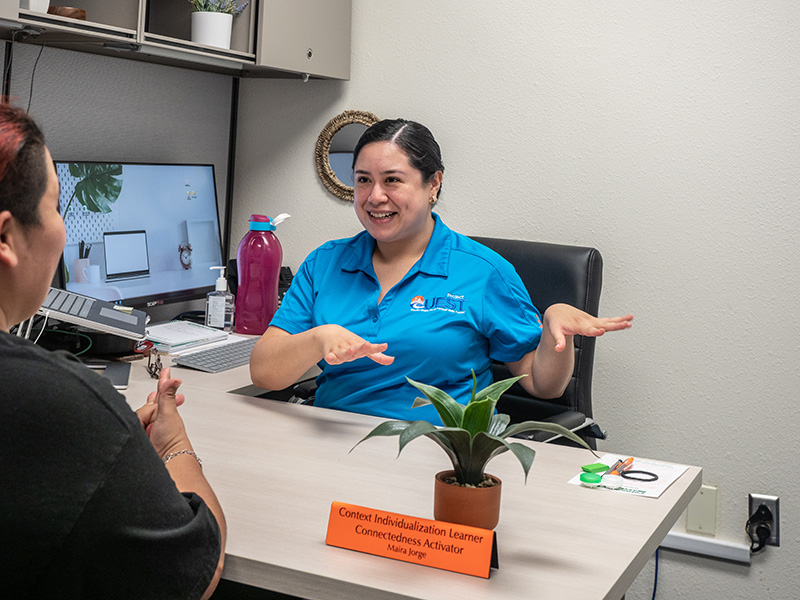 HOW TO APPLY
HOW TO HELP YOUR NEIGHBORS
Send them this blog post via text, email, What's App, Instagram DM, etc.
Tell them Ready to Work coaches and employers want to support them.
Ready to Work is an investment in our people and in our future.  We need you to help share about the program. Join me, Queridos, in helping give our neighbors, friends and family more opportunities.