---
February 2020: SELENA XXV will take place in San Antonio, TX on May 9th. READ MORE on the new blog post: SELENA XXV: A Selena Tribute Concert 
---
In October 2019, an announcement was made that Fiesta de la Flor will no longer be held in Corpus Christi. There is no news if the Selena Festival will be moved elsewhere.
---
Get the 2019 Lineup and Events here: 
---
The 2018 Fiesta de la Flor will feature BECKY G! Get all the information and details here:
---
UPDATE 2017 dates: March 24 – 25, 2017
Economic impact of the 2017 Fiesta de la Flor

Fiesta de la Flor welcomes star-studded lineup including 14-year-old
Fiesta de la Flor has put itself on the festival map as the place to celebrate Tejano icon Selena Quintanilla Perez. But the festival also is known for gathering successful Latino and Latina artists and up-and-comers in one place.
This year's lineup on the Musica en Vivo stage is no different. Headliners La Mafia and AB Quintanilla 3 y Elektro Kumbia are set to stun the evening audiences, but the star-studded lineup offers music lovers other acts with whom to reconnect or discover anew.
Young vocal powerhouse Isabel Marie Sanchez, 14, returns to the festival for a second year.
"For me, being such a young artist in the industry, it's really an honor to be a part of such a prestigious event and to be invited again by Mr. Quintanilla and the Quintanilla family," Isabel Marie said. (Full story in Caller-Times)
---
UPDATE 2016 dates are May 6 – 7.  Find the 2016 lineup and festival activities here:
---
In case you weren't on the internet lately, The Corpus Christi Convention & Visitors Bureau announced the dates for Fiesta de la Flor: A Celebration of the Life & Legacy of SELENA and the internet went p*nche loco! And reasonably so! Tejanos and Selena fans everywhere celebrate Selena's life and legacy on a daily basis by dancing to her songs, passing along lyrics and memes on social media, watching the movie and of course, those amazing nights with friends belting out the lyrics at the top of our lungs.  Pero ahora – now, we have our very own fiesta in her beloved hometown and celebrate together. Me muero. It's been 20 years since Selena Quintanilla's passing – 20 years. We've waited and now, our prayers are answered.
BUY YOUR TICKETS ONLINE NOW SELENA FIESTA DE LA FLOR TICKETS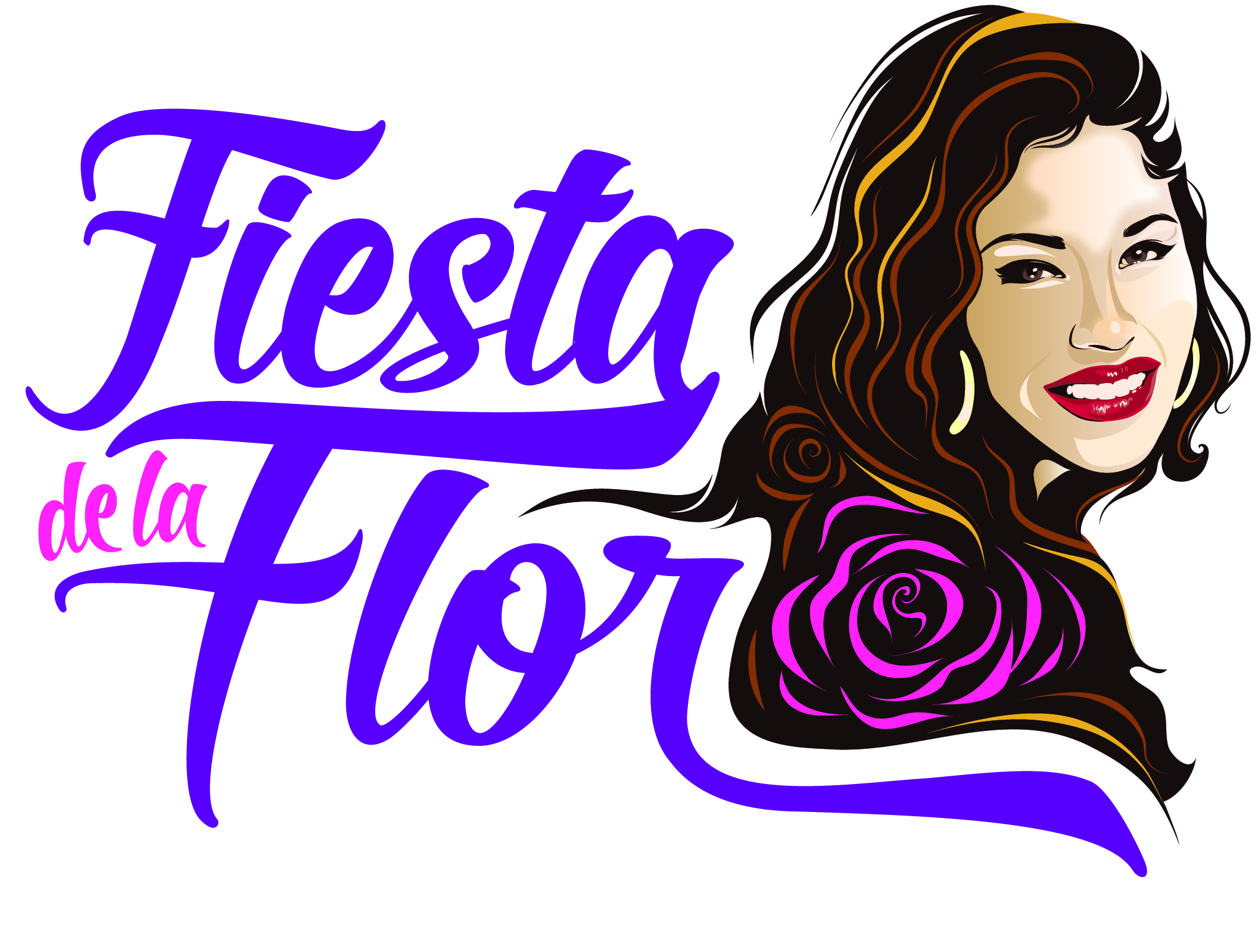 Stay tuned, queridos! Your's truly will be sharing updates about this long-awaited Fiesta! There's plenty of talent who will be performing at #FiestadelaFlorCC, including Selena's brother A.B. Quintanilla and Los Kumbia Kings. Other musical acts include San Antonio's Nina Diaz and Little Joe y La Familia! This celebration will run for two days in Corpus Christi, TX – April 17 – 18, 2015. It's only $5 general admission and it will be family-friendly so, bring los niños.
TICKETS NOW ON SALES ON TICKETFLY:  SELENA FIESTA DE LA FLOR TICKETS
---
For all official dates, times and announcements, read the official press release is below:
Corpus Christi, Texas -January 28, 2015- The Corpus Christi Convention & Visitors Bureau is happy to announce a very special event debuting in the Coastal Bend Spring 2015: Fiesta de la Flor.
Presented by Citgo, Fiesta de la Flor is a 2-day festival that will celebrate the life & legacy of Selena Quintanilla Perez, known to her many admirers as the "Queen of Tejano".  Selena's impact on the hearts & lives of so many has been immeasurable and this annual event will serve as a tribute to her, as well as the cultural contributions of Tejano music worldwide.
Regarding the origins of Fiesta de la Flor, Paulette Kluge, CEO of the Corpus Christi Convention & Visitors Bureau stated, "We (CCCVB) are so fortunate to work with such an amazing team and Board of Directors that allow us the opportunity to offer new & exciting experiences in our city to locals & visitors.  Our team wanted to honor this beautiful, talented woman for the hearts that she has touched and the substantial contributions that she has made to the culture of our city.  Shaping the concept of Fiesta de la Flor and planning this wonderful event has been a tremendous collaboration between the Quintanilla Family, the Corpus Christi CVB and our community partners since Day 1.  We are thrilled to have The Quintanilla's unwavering support and endorsement of Fiesta de la Flor and are looking forward to offering this event for many years to come!"
Located at North Bayfront Park in downtown Corpus Christi, this celebration will showcase well-known Tejano musicians; feature Alamo Drafthouse's Rolling Roadshow screening of Selena; artisan vendors from around the state of Texas; culinary delights from specialty local & regional food trucks, Kids Zone for families; a fabulous fireworks finale and much more…..all along a beautiful backdrop of the Corpus Christi Bay.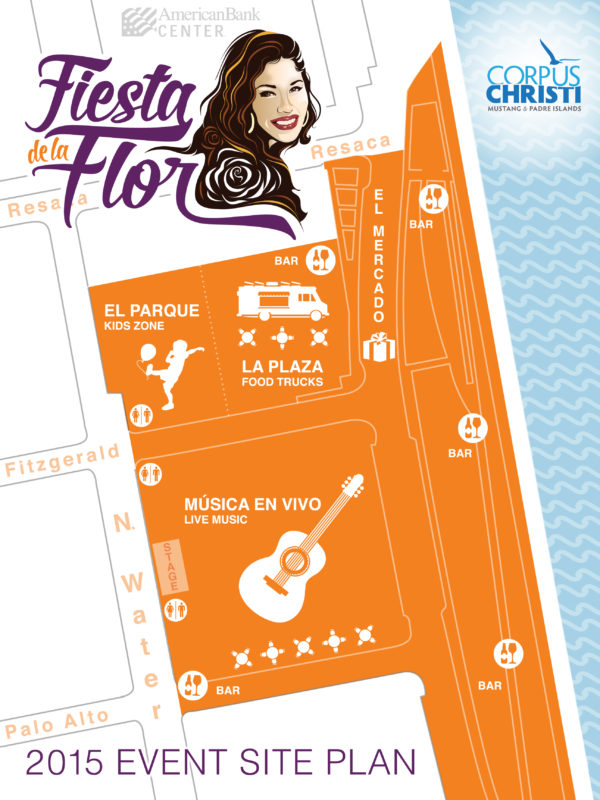 Fiesta de la Flor will be held April 17-18, 2015.  Festivities will kick off on Friday evening with the fantastically talented acts of Steven James & The Jaded, Las Fenix and Grammy-winning Los Lobos; followed by the special outdoor screening of Selena to conclude the evening. 
Saturday's line-up will present a day filled with musical stylings by some of Tejano's hottest acts.  Entertaining crowds will be local Corpus Christi favorite Clarissa Serna, along with Nina Diaz, Stefanie Montiel, Jay Perez & Band, Grammy Award-winning Chris Perez, Grammy and Latin Grammy Award-winning Los Palominos, Latin Grammy Award-winning A.B. & Los Kumbia Kings, as well as Grammy and Latin Grammy Award-winning Little Joe Y La Familia.
Fiesta de la Flor will offer a front gate admission price of $5.00 for adults, $2.00 for ages 5-12 and will welcome children under the age of 5 complimentary.  Fiesta de la Flor would not be possible without the generous support of the following 2015 sponsors: Citgo, HEB, SEA District, Sunoco Stripes Convenience Stores and Herrman & Herrman.
For additional information regarding Fiesta de la Flor, please visit www.fiestadelaflor.com and facebook.com/fiestadelaflorcc.