¡Hola Queridos! Fiesta de la Flor 2016 has a powerhouse Tejano Music lineup to celebrate the life and legacy of the Queen of Tejano. Plus, there are a few changes to the venue that will make room for todos los fans de Selena! Last year was so much fun and 52,000 of our closest Selena friends were in attendance. This year, close 70,000 fans are expected. Me siento muy excited about the Selena Festival, Queridos!
Purchase your Selena Festival Tickets on Ticketfly.com
2016 Fiesta de la Flor Lineup
On Friday, May 6, performers include up-and-coming artist Isabel Marie, Tejano favorite Pete Astudillo, Erick y Su Grupo Massore and multi-Grammy Award winner and the King of the Accordion, Ramon Ayala.
Saturday, May 7, entertainment will once again include up-and-coming artist Isabel Marie, Corpus Christi favorite Clarissa Serna, Tejano/Country artist from California Jorge Moreno, Grammy-Award winner Chris Perez, Tejano great David Lee Garza, multi-Grammy Award winner Elida Reyna y Avante, legendary artists Fito Olivares and Ruben Ramos and four-time Grammy winners La Mafia.
"We will perform our hits and whatever is new and what we are working on right now. We are excited to be a part of this event." – Oscar de la Rosa of La Mafia.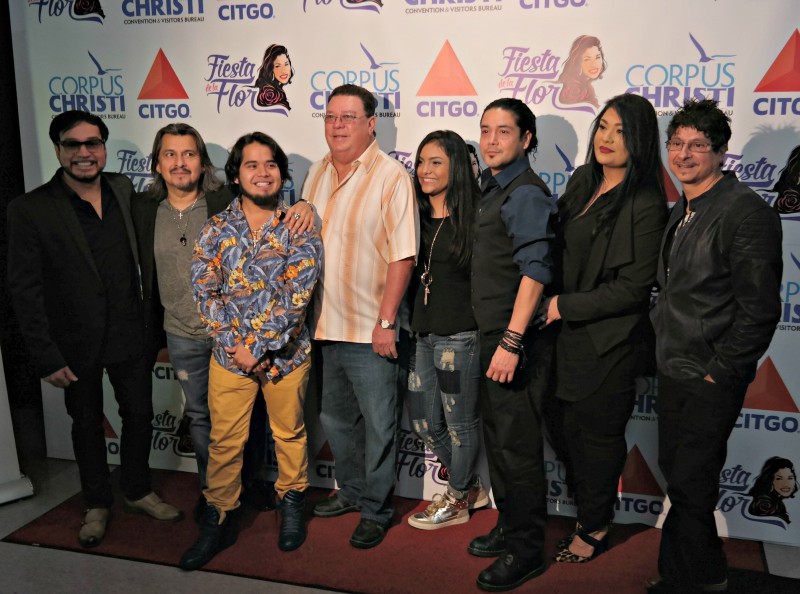 Fiesta de la Flor Activities
The Corpus Christi Convention and Visitors Bureau has partnered with CITGO as the lead sponsor of Fiesta de la Flor. This year, the venue has doubled in surface space making more room for fans and larger festival activities such as:
McDonald's Fiesta Tour: Annual Latin GRAMMY® Experience – A 50 foot-plus exhibit that consists of interior elements such as a recording studio photo booth, memorabilia displays and trivia games. This unique museum-on-wheels honors Latin music greats.
El Mercado – shopping space inside the American Bank Center featuring more than 80 international artisans from Mexico, Central America, South America and within the United States.
La Plaza – offering a variety of dishes from dozens of food truck vendors that will be on-site serving festival-goers.
El Parque – a bubble-infused kids zone with a variety of fantastic rides and immersive experiences from the Corpus Christi Museum of Science and History and the Texas State Aquarium.
The La Palmera Social Media Wall – to see all of your pics and selfies!
Gates will open at 5:30 p.m. Friday, May, 6 and 10 a.m. Saturday, May 7 at North Bayfront Park in downtown Corpus Christi. Daily General Admission tickets will be available for $10.00 or $15.00 for a two-day pass per festival-goer. Children 7 and under will receive complimentary admission. Tickets will go on sale February 2, 2016 via TicketFly.com
Suzette wants to see you there!