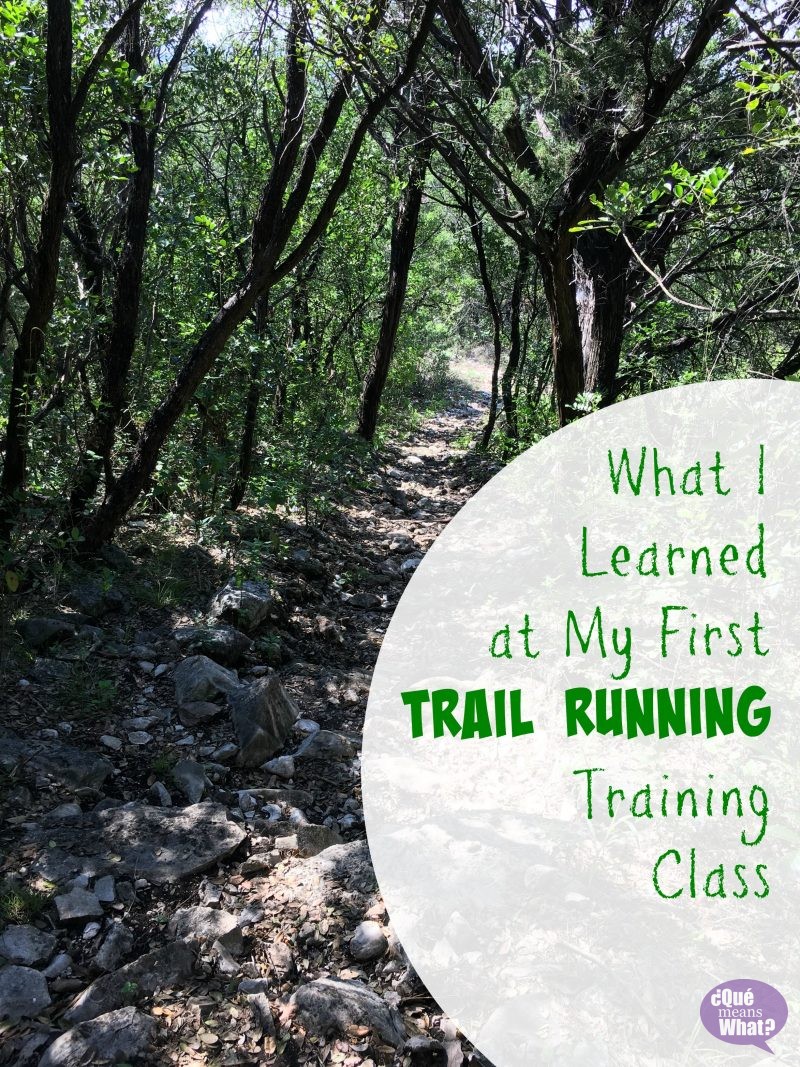 We got up early one Saturday morning and headed out to Government Canyon Natural Area for a trail running training class hosted by REI – San Antonio.
I'm determined to get back into running shape before next summer. Let me rephrase. I'm determined to get into the best running shape I've ever been in my life within the next year. In order to stay motivated, I know that I'll need to change up my training and workouts. So, a trail running training class seemed like the perfect way to go since I've never tried it before.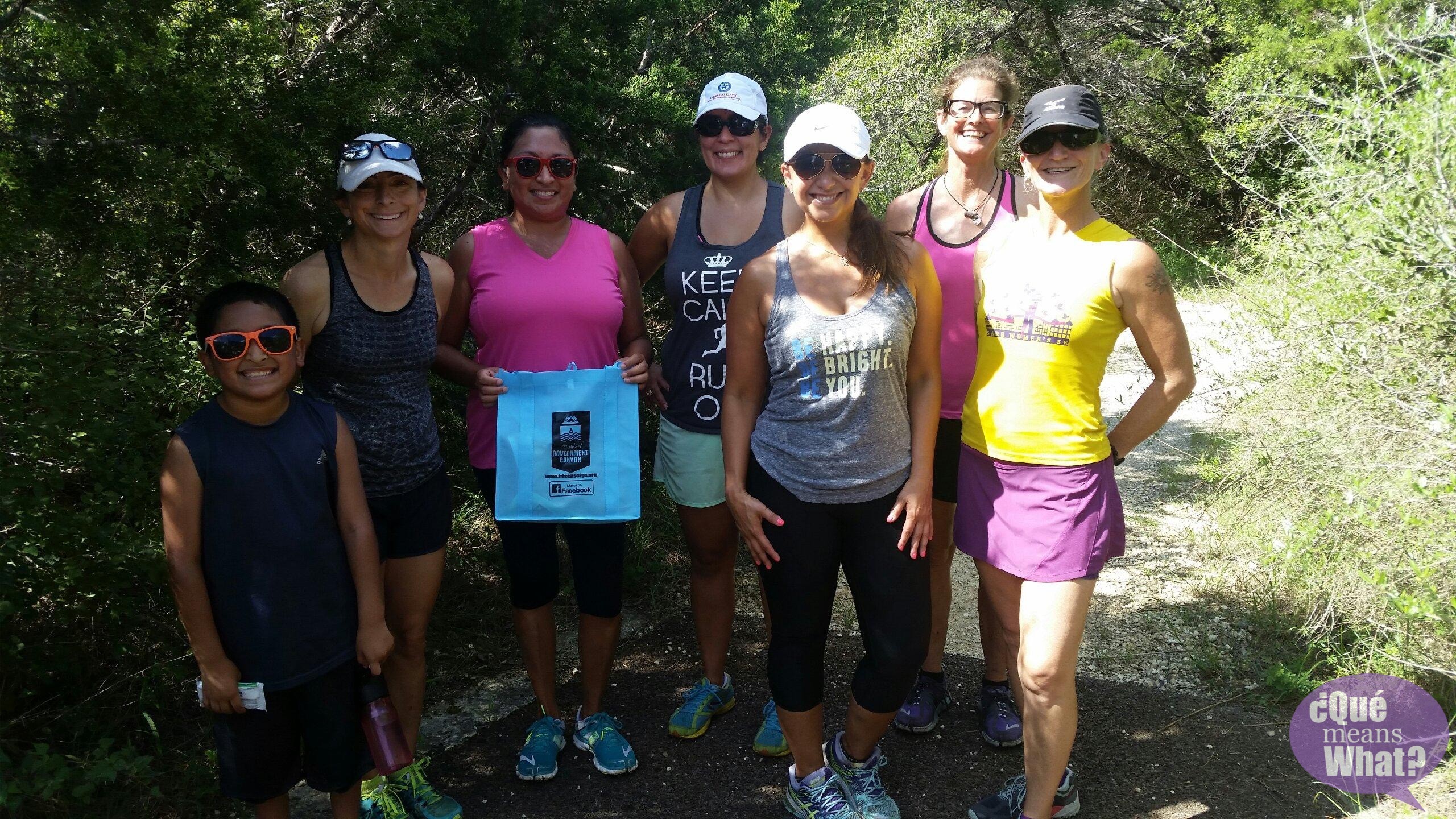 Photo courtesy of Josie @FitFunAnd
I brought my son with me because he has expressed interest in running, too. Our goal is to complete a 5K run together. Of course, I hope he will love running like I do for two reasons. First, we will have one more activity to enjoy the outdoors and exercise together. Second, when my kids are involved, I hold myself accountable to follow through. And I need the accountability.
Thanks to the REI and Friends of Government Canyon (FOGC) team who led the trail running training class, I learned some things.
If you can purchase trail running shoes, do so! They will help with the rocks and various terrain that you may encounter on a trail run. However, run in the shoes you have. Never let that be a barrier to getting started.
Invest in the quick dry socks. Socks made of performance fabrics help absorb and disperse all that moisture. So, cotton socks are not a good idea. The right socks will help prevent you getting blisters. Unfortunately, I personally learned this today. Save yourself some trouble and check out this REI Expert Advice blog post about HOW TO choose socks.
Wear a visor or a hat to block the sun. Sunglasses aren't enough. You will need to keep your eyes on the ground in front of you so that you know where to step. A visor will help keep the sun out of your eyes.
Carry water with you. (I already knew this but it's worth repeating. Queridos, don't ever go for a run – especially in the heat – without water. I simply carry my water bottle in my hand. There are specialty water bottles and holders that help you keep your grip. You may also invest in a hydration vest or belt if you prefer to not carry anything.
Clothing choice is important but is best selected according to where you are running. If there is a lot of brush, try wearing running leggings to avoid scratching up your legs. Wear light clothing. Cotton shirts may actually be a good idea because it absorbs moisture and you can use that to keep cool. But that's a matter of preference.
Take a map and the park ranger's phone number with you. No matter how great your memory is or how well you learn the trails, if you need help, you may have to give someone directions to come find you.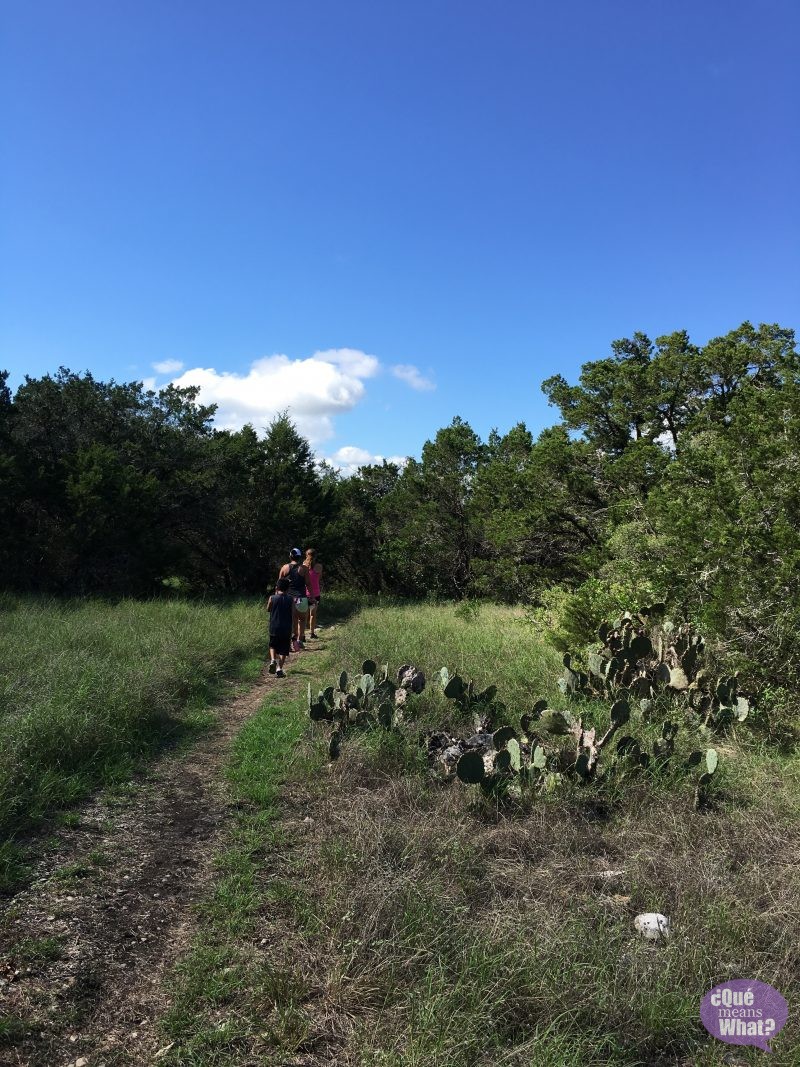 Trail Running Culture
Obviously, this was the first time that I spent any time with trail runners so I can only share with you what they graciously shared with me. Trail runners tend to care less about their completion time and more about the experience. Trail runners do enjoy running AND they enjoy connecting with their natural outdoor surroundings. We stopped several times and because we had a master naturalist as one of our coaches, we had opportunities to learn about the Government Canyon vegetation.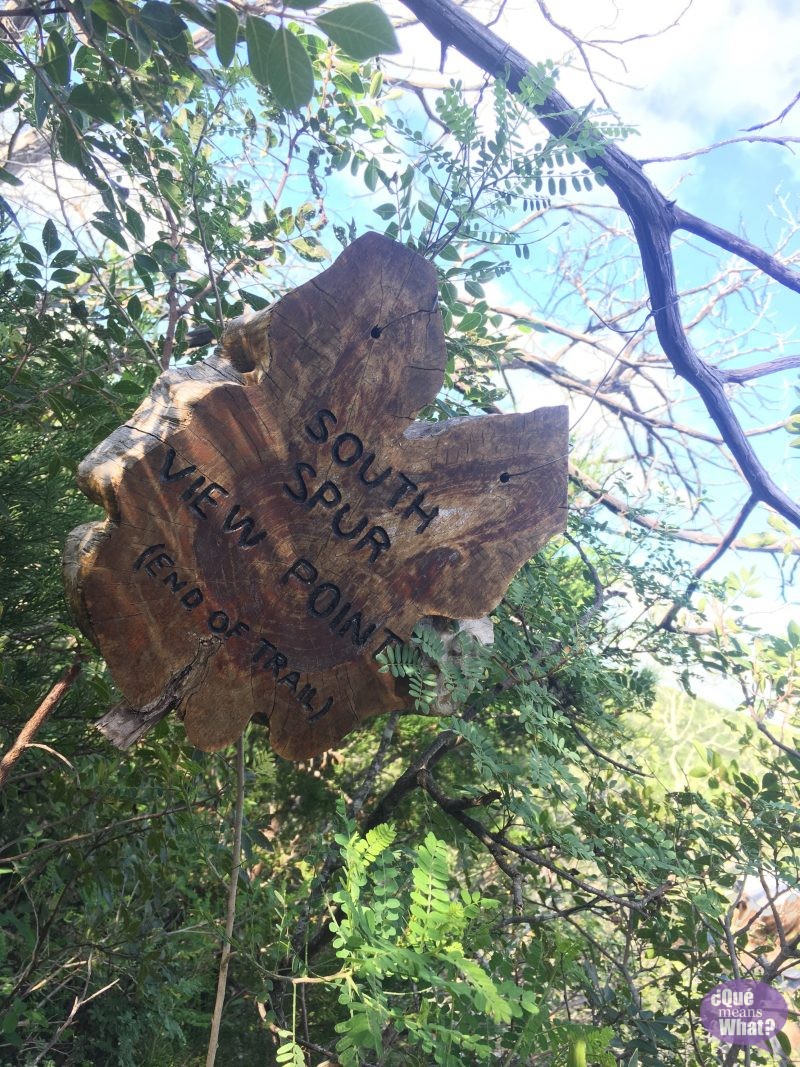 On our run, the coaches reminded us to be sure to tend to ourselves, pay attention to our bodies and adjust our pace accordingly. That's exactly what we did. Halfway, I discovered I had a blister on my left heel. I didn't wear appropriate socks. So, we ended up hiking back rather than running. And that was okay, too. Our group split up and the other half went for a longer trail run. We all met up together in the end.
This trail running training class was a total success in my books. Not only am I more informed about the Government Canyon Natural Area but I'm more confident going trail running. I like the ideas of less pressure on the completion time, the challenge of unknown terrain and being able to take in my natural surroundings.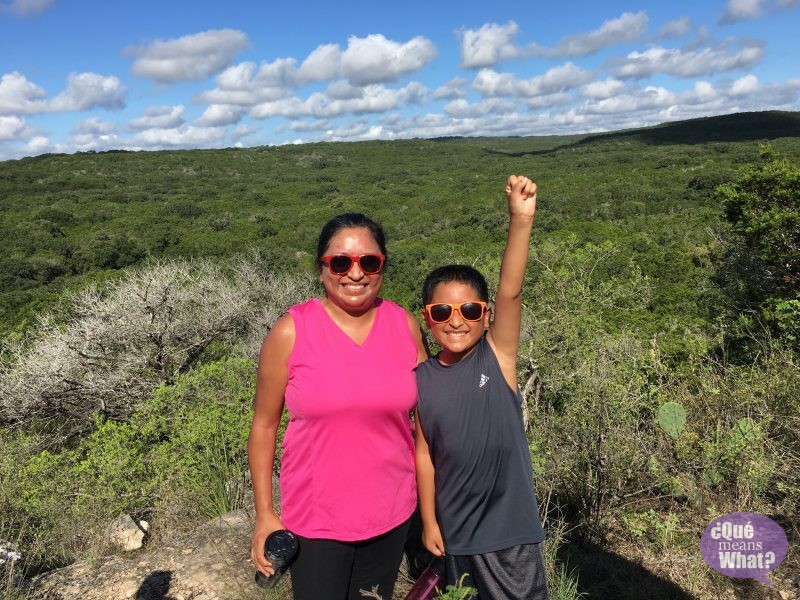 Queridos, which outdoor experience are you ready to try for the first time?
You can find a list of upcoming REI classes and outings near you on REI.com.
If you are looking for a race, check out Friends of Government Canyon Recharge 15K/8K Run Saturday, November 5, 2016