It's simple. Body shaming is not okay. Ever. In any city. I could not believe my ears when I was waiting for my beloved San Antonio Spurs to play Portland in the NBA Playoffs. Right before the game our tv was tuned to TNT and I heard Charles Barkley was at it again. He had some offensive remarks about the women of SA – he was body shaming. Oh Chuck, smh! You can listen here.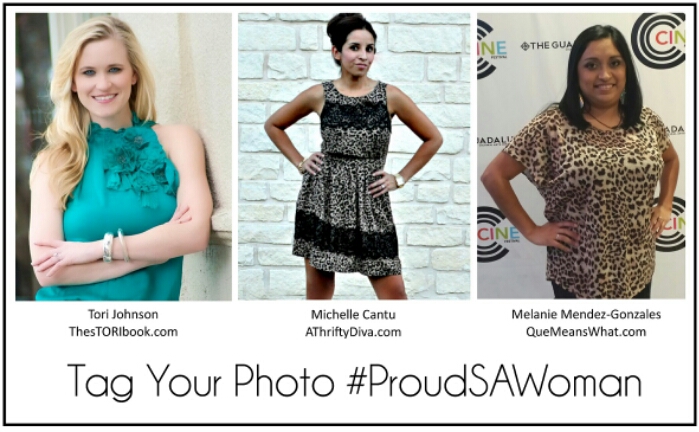 My anger isn't so much that it was directed at San Antonio but it was directed at women. His remarks were ignorant and unnecessary.  When LA Clippers former owner Donald Sterling was caught saying racist remarks, Charles Barkley was among those demanding repercussions for his words.
" 'You can't have this guy making statements like that. You have to suspend him and fine him immediately.' Barkley went on to say that someone in a position of authority in the NBA, such as a team owner, cannot be allowed to make racist statements." via LA Times
No room for racism but plenty of room for body shaming women? There's room for neither! This wasn't 'just for fun'. This is shaming. Chuck and his buddies are reporting for the NBA on TNT.  People are tuning in and listening. Someone behind a sports desk on TNT cannot be allowed to make body shaming statements. Body shaming women is not okay. Period.
For the record, San Antonio is full of beautiful women of all shapes, sizes, ages, and colors. We support one another, too. Instead of harping on the ignorance of Barkley and the rest of the TNT Sports Desk (who instigated and laughed at his words) we will celebrate who we are. We have already hosted events like TEDxSanAntonio Redefining Beauty where we spent a day to combat the negative images of women in the media. It was a day where we empowered one another and defined and celebrated our own unique beauty. Read about the event from this article in the Rivard Report.
So, you know what?! WE are at it again. Along with my fellow proud SA women and bloggers, Tori Johnson and Michelle Cantu, we are calling on our San Antonio female community to raise your voice! Show everyone that we are more than a number on a scale! Show that you are a #PROUDSAWOMAN!
If you would like to join in we encourage you to post your photo across social media with the hashtag #ProudSAWoman.