Disclaimer: QMW received a gift card for craft supplies. All opinions belong to QMW.
It's true that parents will do anything for their kids. Yesterday, I was sharing with someone how much I dislike 'crafting'. Ugh, it's sad but true. And it's only sad because my kids really, really love crafting. So, I get out of my comfort zone for them and attempt crafting.
Our recent craft project was inspired by the new Dreams Works Trolls movie!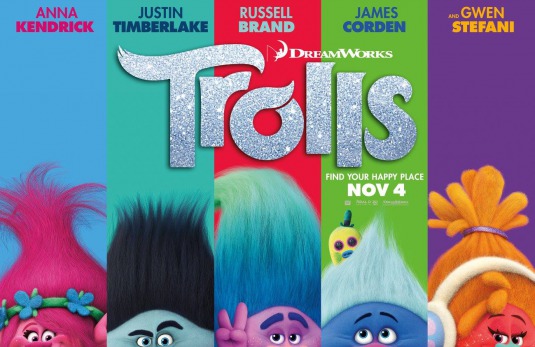 Did anyone else know melting crayons with a hot glue gun was a thing? (I told y'all that I'm not crafty. Maybe I was the last person to know.) However, this seemed simple enough that even I could do it and the kids would have fun making a mess.
Steps to our Trolls Movie-Inspired Melted Crayon Craft:
Gather crayons, pencil colors, a hot glue gun, paper plates and scissors
. Plug in the hot glue gun
to allow time to heat up.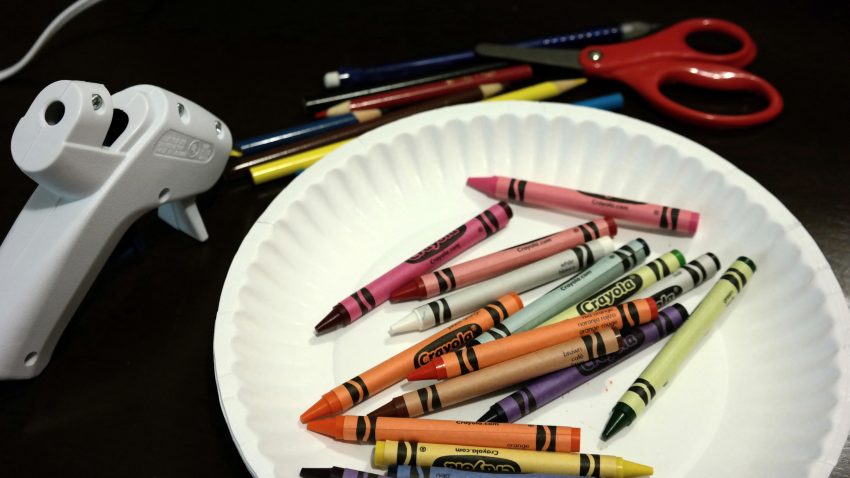 Inspired by the Trolls movie poster, we wanted to give the illusion of the trolls faces peeking over something. So, for one craft, we cut the paper plate in half.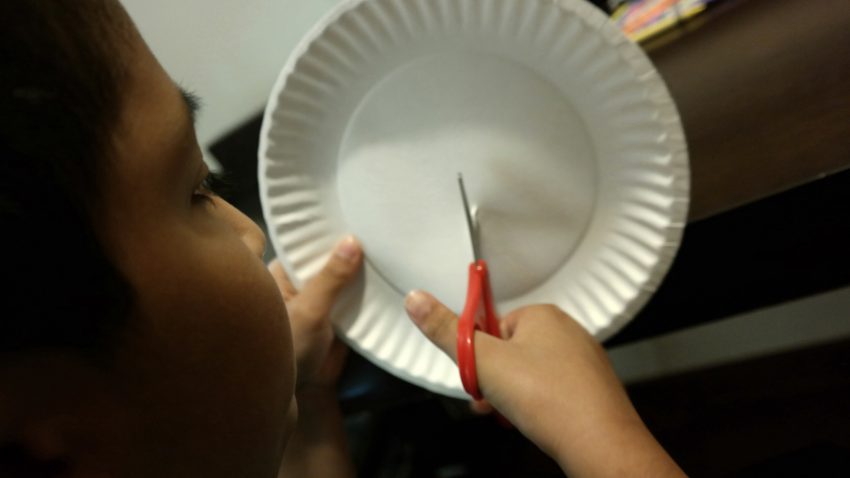 Next, draw and color the troll with crayons (not melted), colored pencils or markers, if you prefer. Draw and color the hair to use as a guide.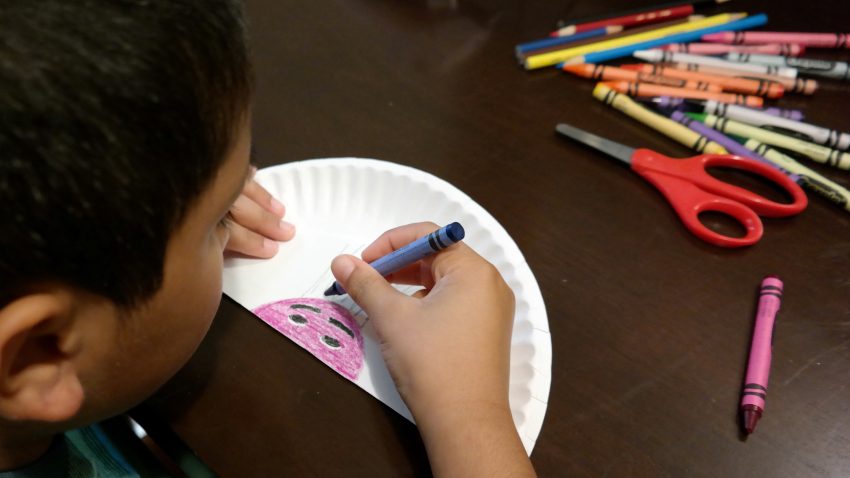 Then, remove the paper from the crayons to be melted in the hot glue gun. Insert the crayon as you would a hot glue stick. Since the wax isn't as thick as glue, it will melt much more quickly so be prepared to use it right away.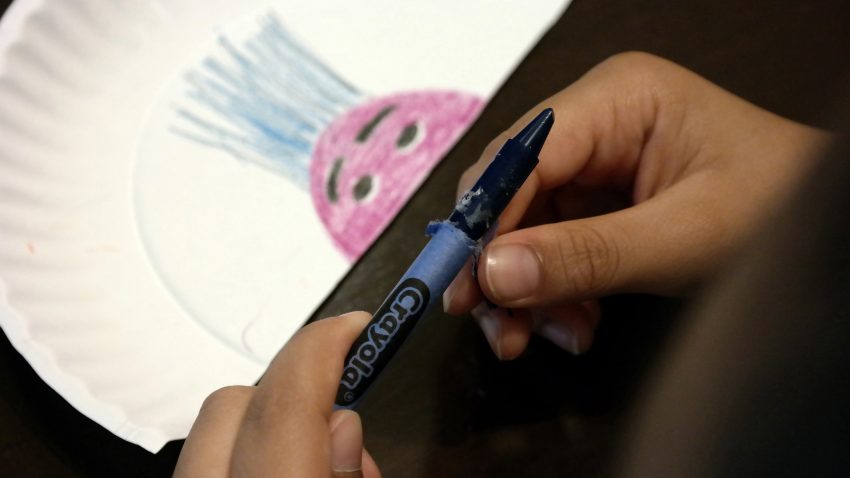 Allow the colored wax to drip onto the plate in place of the troll's hair.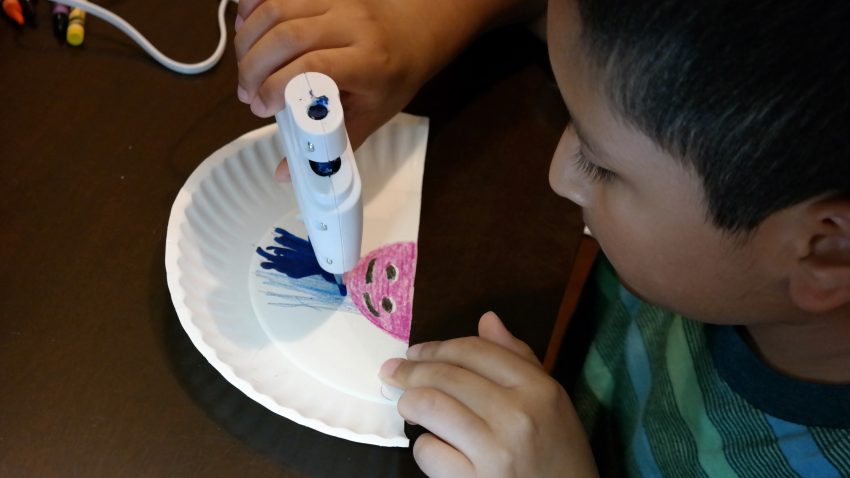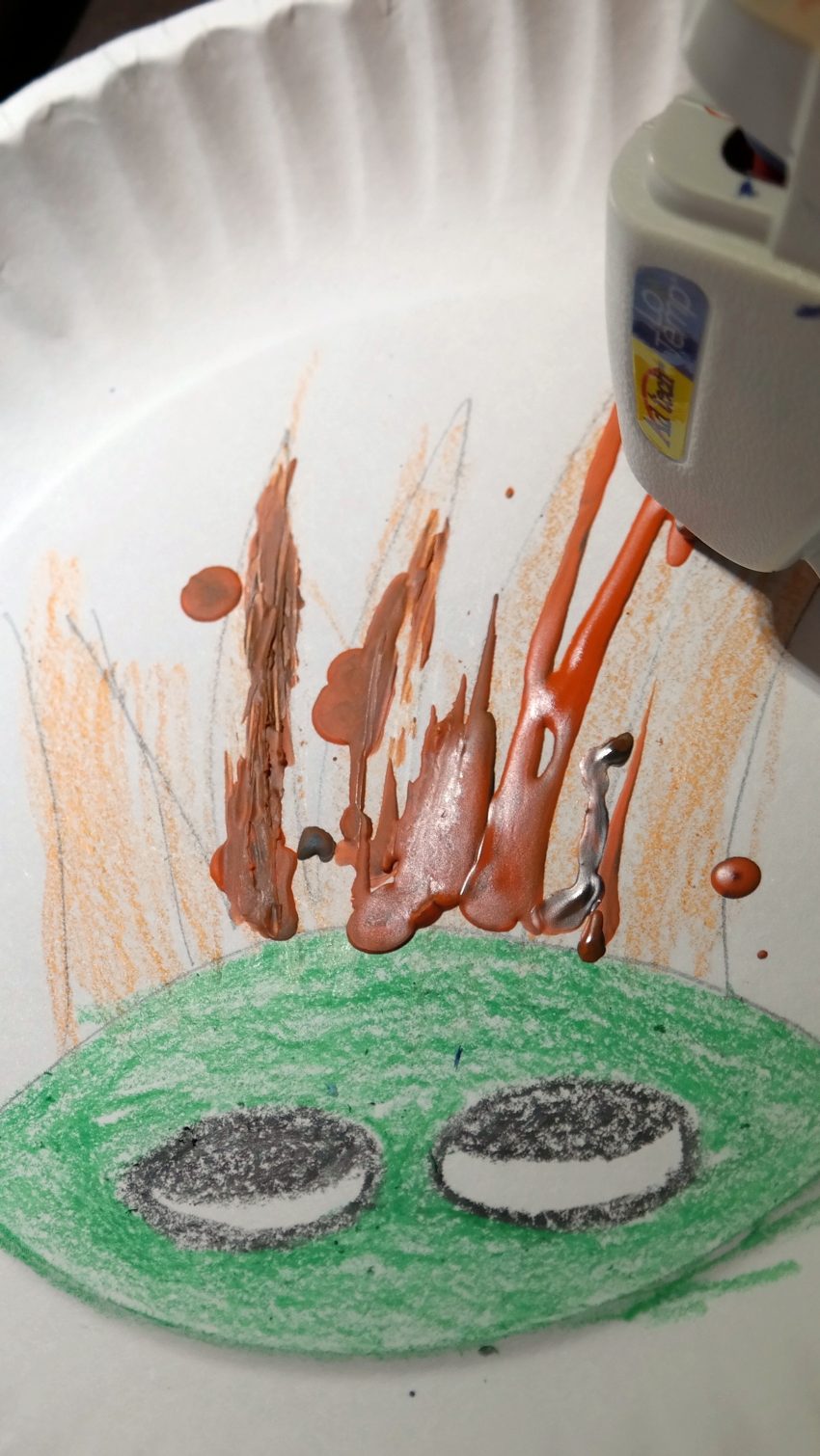 Finally, allow the wax to dry before moving your craft. NOTE: Use small pieces of crayons each time because the entire piece has to melt through the hot glue gun before you can insert another color. You can use that to your advantage, though, if you want to mix colors!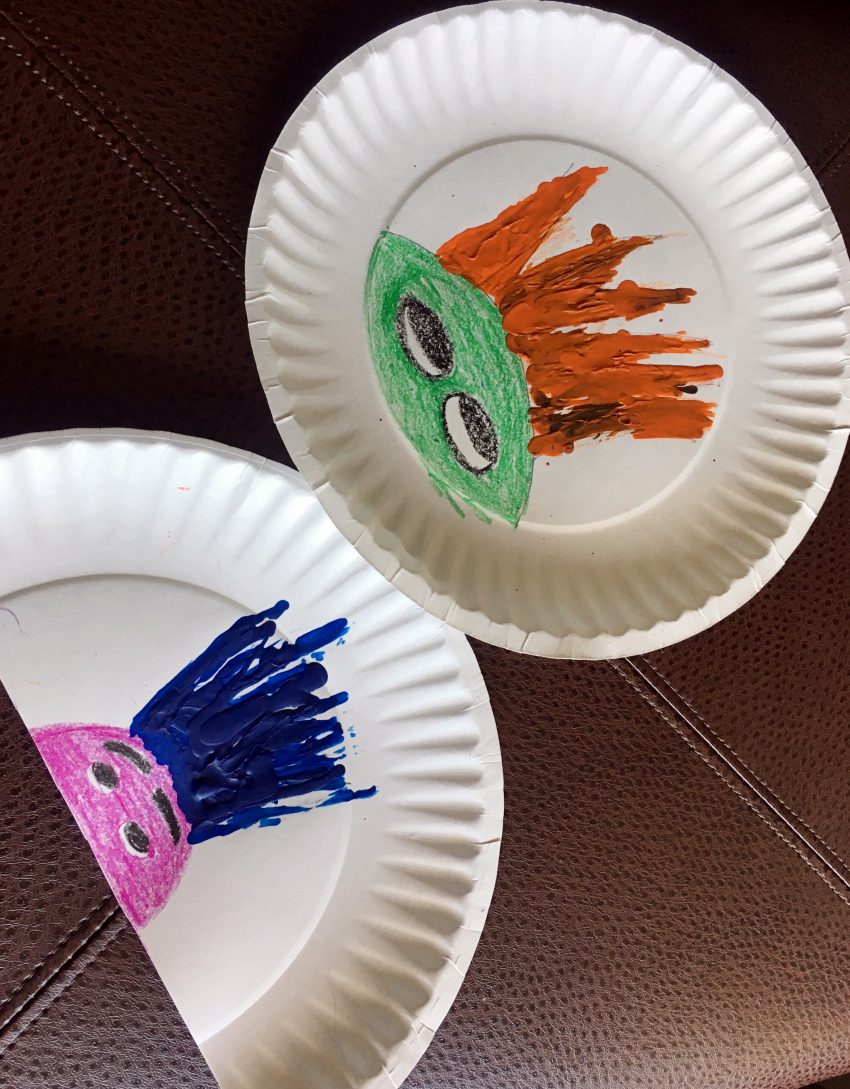 Trolls movie is in theaters TODAY! Find movies, get showtimes, watch trailers and more at mobile.Fandango.com.
#TrollsTuesday #DreamWorksTrolls
---
This post contains affiliate links which means if any purchases are made through those links, QMW may receive poquito dinero. Gracias for your support!