---
Together We Are Unstoppable
I believe that together we are stronger. Together we are unstoppable. Together we are better. I just simply believe that we weren't meant to do life alone. That's why at Hispanicize 2017, Toyota's Somos Imparables (We are unstoppable) message resonated with me so much.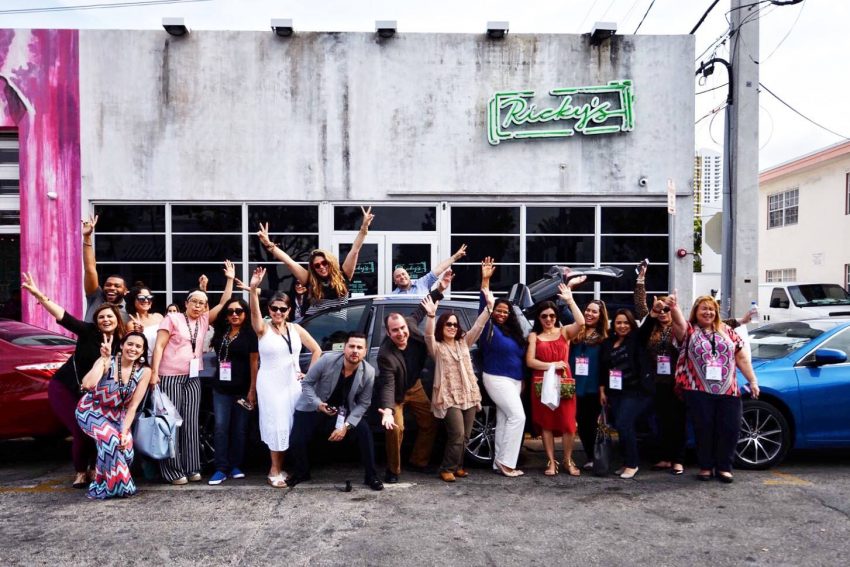 Toyota introduced us to their new ambassador for the Somos Imparables campaign – Neida Sandoval. Sandoval is an Emmy Award-winning journalist whose career has spanned over 30 years with the networks Univision and Telemundo. The acclaimed Honduran journalist is known for her determination, charisma and transparency, both in journalism and in her humanitarian efforts.
A group of Latino influencers piled in to several Toyota vehicles and headed to Ricky's on South Beach for an afternoon of fun, inspiration, and karaoke. There, I listed to a moving speech given by Neida Sandoval. She reminded us that it's the fear that we might have or that our children might have that are the main issues to propel us to become who we want to be. So, in order to show Latinos that together we are unstoppable, Sandoval is honored to be the Somos Imparables Ambassador for Toyota. Valientes, soñadores, apasionados, aventureros – Latinos are all of these.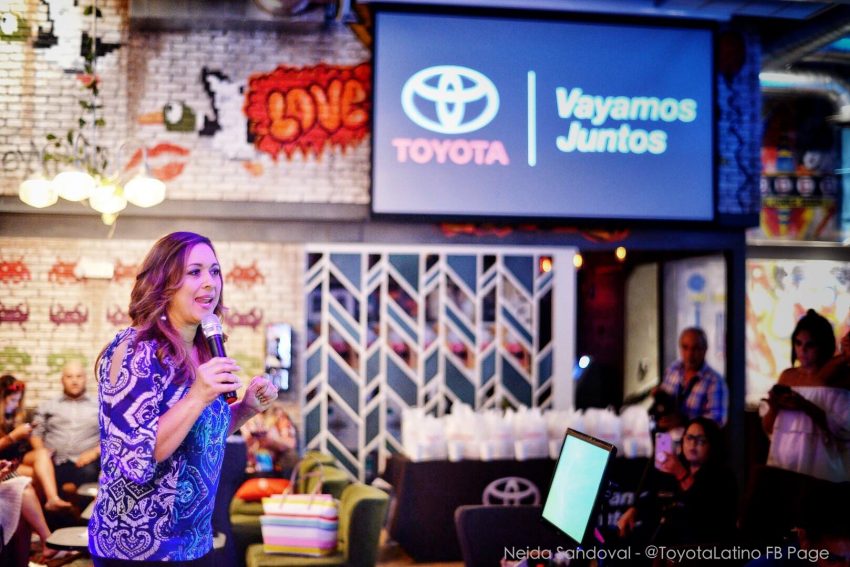 She credits her mother as her inspiration to keep moving forward. Her 89 year-old mother still lives in the same house in which Sandoval was born in Honduras. Even though she's met so many powerful people in her career including Hillary Clinton, Sandoval's mother Aida is the most powerful person in her life.
"Every time I have a storm in my life, I cry and do everything, and then, I call her. … Just listening to her gives me all the power that I need." Neida Sandoval
One of Sandoval's storms came when Sandoval's twins were only four months-old. Her husband suffered three strokes and a heart attack. He lost almost everything he had ever learned. Fourteen years later, he has regained almost everything back. Sandoval said that she would remind him every day to remember to dream, to remember his value, and to remember his strength inside.
"You have so much power inside yourself that you don't even know it." Neida Sandoval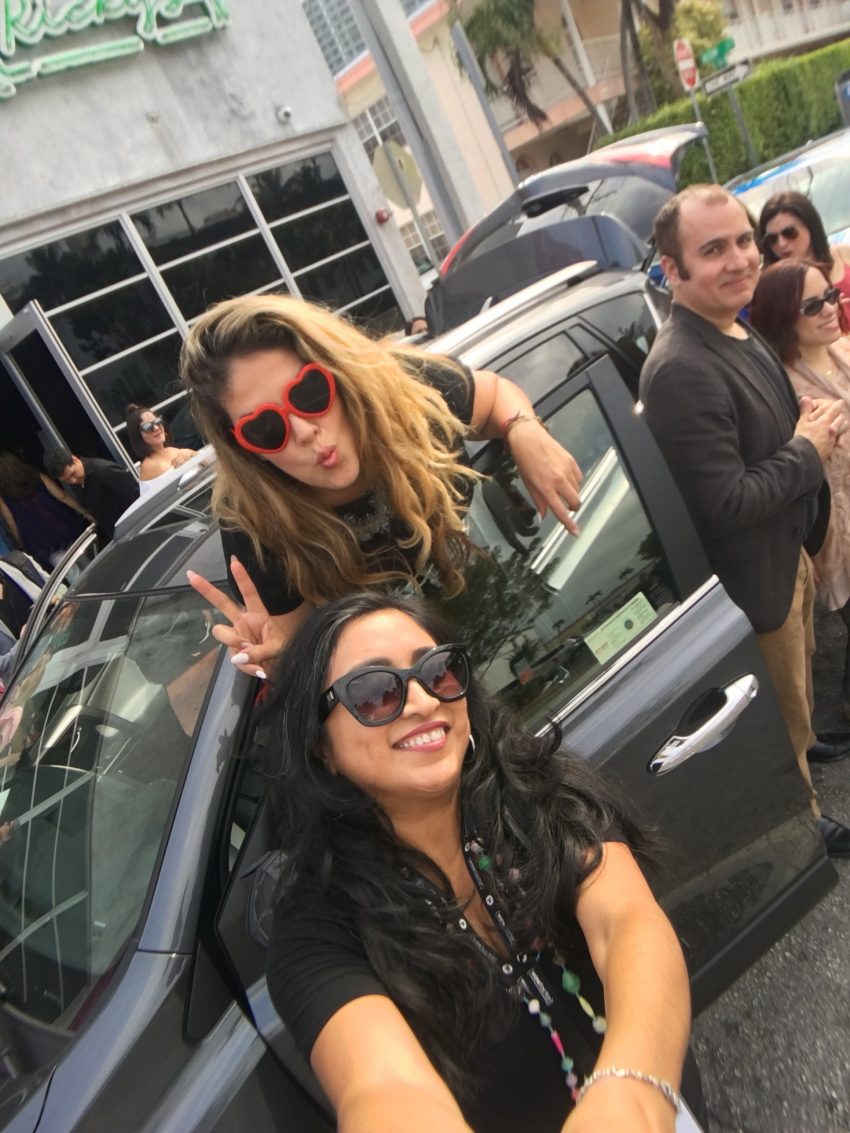 Who inspires you to be UNSTOPPABLE?
Back at the J.W. Marriott, the Hispanicize attendees who stopped by the Toyota booth were asked to identify the people in their lives who embody what it is to be "unstoppable" and have inspired them to be the same.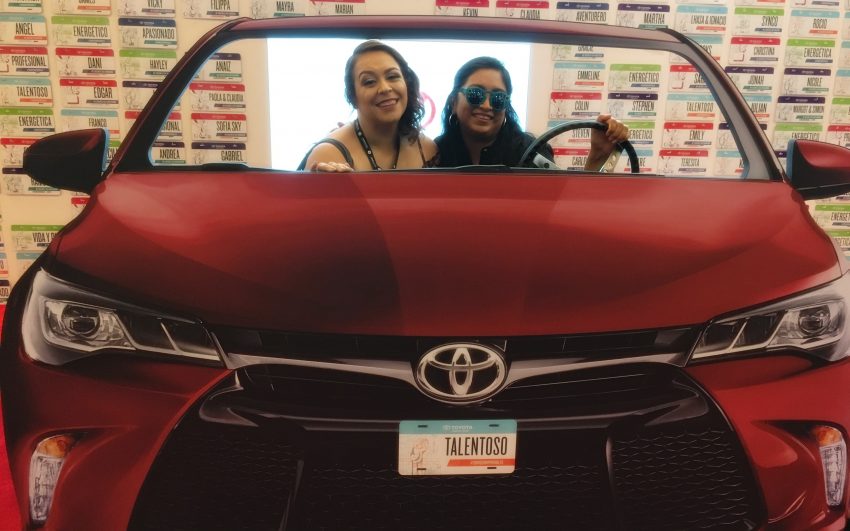 Attendees listed their parents, their siblings, their friends who showed them how to dream, how to be brave, how to be adventurous and much more. Neida Sandoval dedicated her plate to her mom, Aida, for showing her how to be brave – valiente.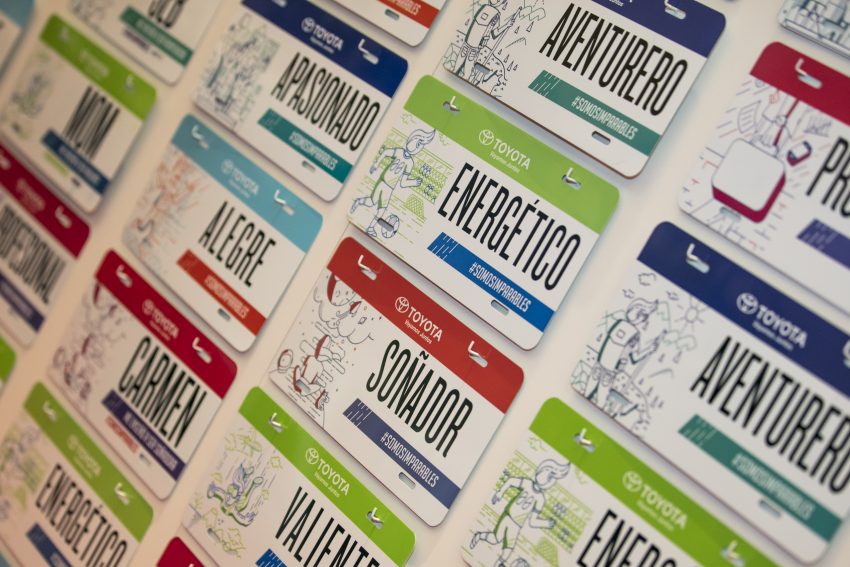 I listed you, Queridos. I know, I was supposed to list one person. And, yes, there are certain people in my life who show me courage, give me strength and bring me joy. However, when I was in Miami, you all flooded my social media and inboxes with wishes and congratulatory messages for my panel, for meeting Juanes, and most importantly for my Tecla Award Nomination. You made me feel like I can dream even bigger.
Thank you – mil gracias, Queridos. Juntos somos imparables.
Who in your life makes you feel UNSTOPPABLE?!