The 35th Annual Tejano Conjunto Festival en San Antonio will be held from May 11-15 at the Guadalupe Theater and Rosedale Park. Curated by Juan Tejeda, the TCF features star-studded performances by Conjunto Music Hall of Fame award winners as well as national and international conjunto musicians.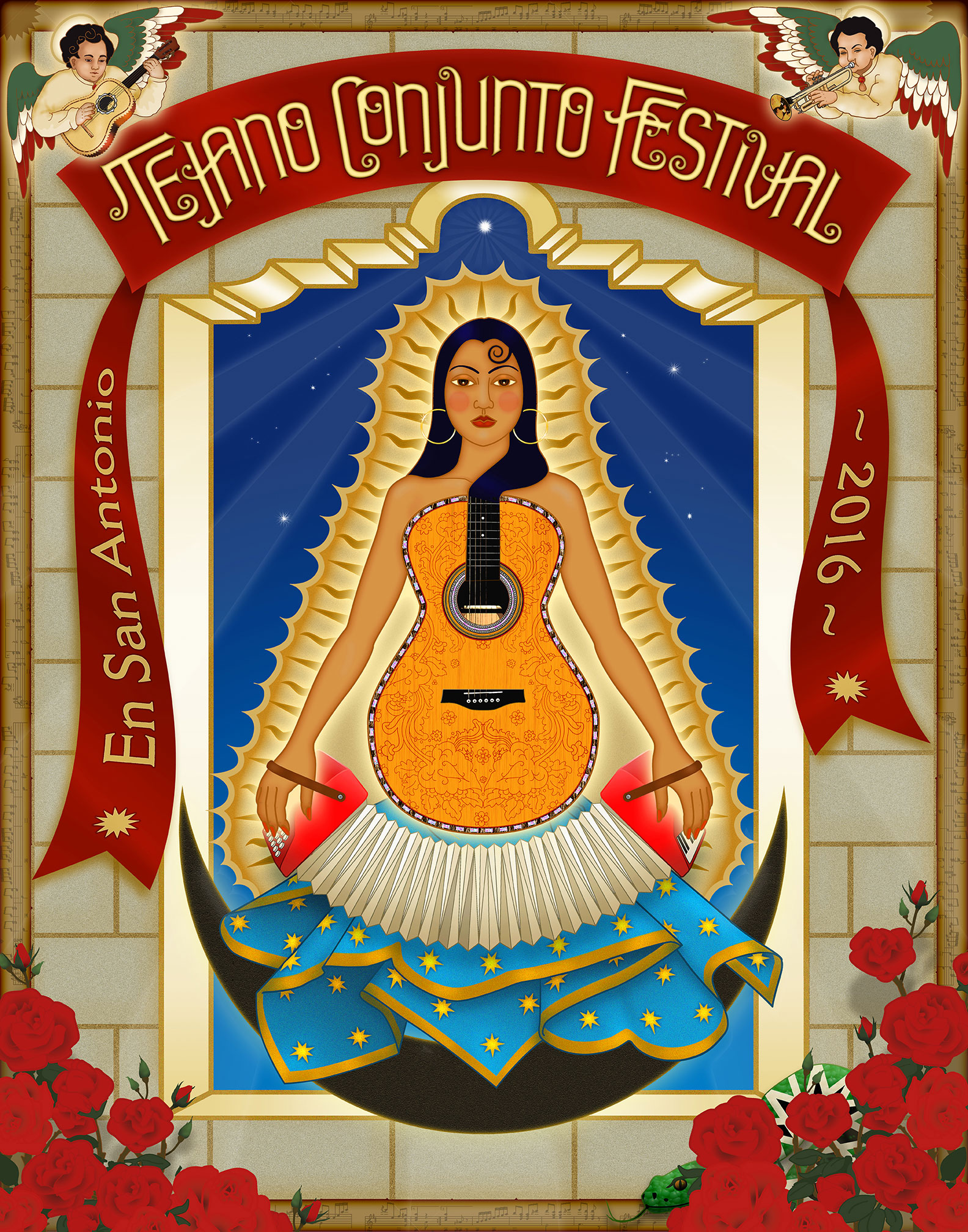 The Tejano Conjunto Festival Line-up
Thursday night kicks off with San Antonio Premiere of Conjunto Blues at the Guadalupe Theater. Conjunto Blues is the newest theatrical/musical/multi-media performance piece by San Antonio-based musician and theater artist, Nicolás Valdez. Through live music, poetry, teatro and documentary video footage, Conjunto Blues explores the historical and social conditions that led to the creation and development of Conjunto as an original American musical ensemble and style of music, as well as an expression of cultural resistance and liberation.
Then you can find music performances all weekend at Rosedale Park. The line-up includes stars such as Eva Ybarra, Jaime y Los Chamacos, The Hometown Boys, Los Fantasmas del Valle, Los Texmaniacs de Max Baca, Flaco Jiménez y su Conjunto and Roberto Pulido y Los Clásicos. See the entire schedule on GuadalupeCulturalArtsCenter.org.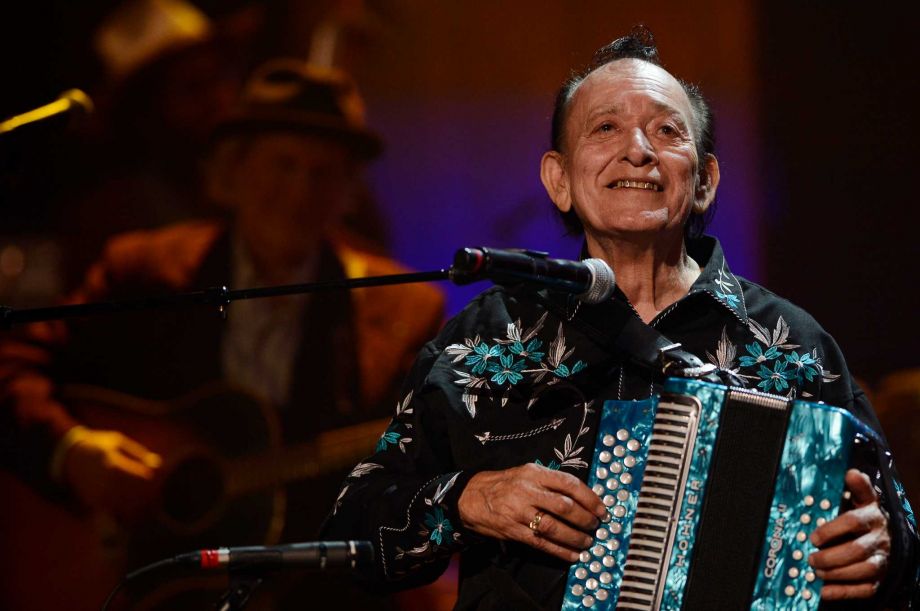 A Conversation with Director Juan Tejeda on Conjunto Music
After playing various important roles over the last 35 years, Juan Tejeda will retire as director of the festival. Tejeda plans to serve as a mentor for the next generation of arts administrators who will take over the festival.
"It's one thing that I think we've been missing is mentoring and training the next generation of arts administrators people who are going to take over any organizations. It's an important part of the education and sustainability part of arts organizations," says Tejeda.
The Tejano Conjunto Festival is one of the longest-running festivals dedicated to conjunto music. It began in three parks but since moved to stay in one park – Rosedale Park.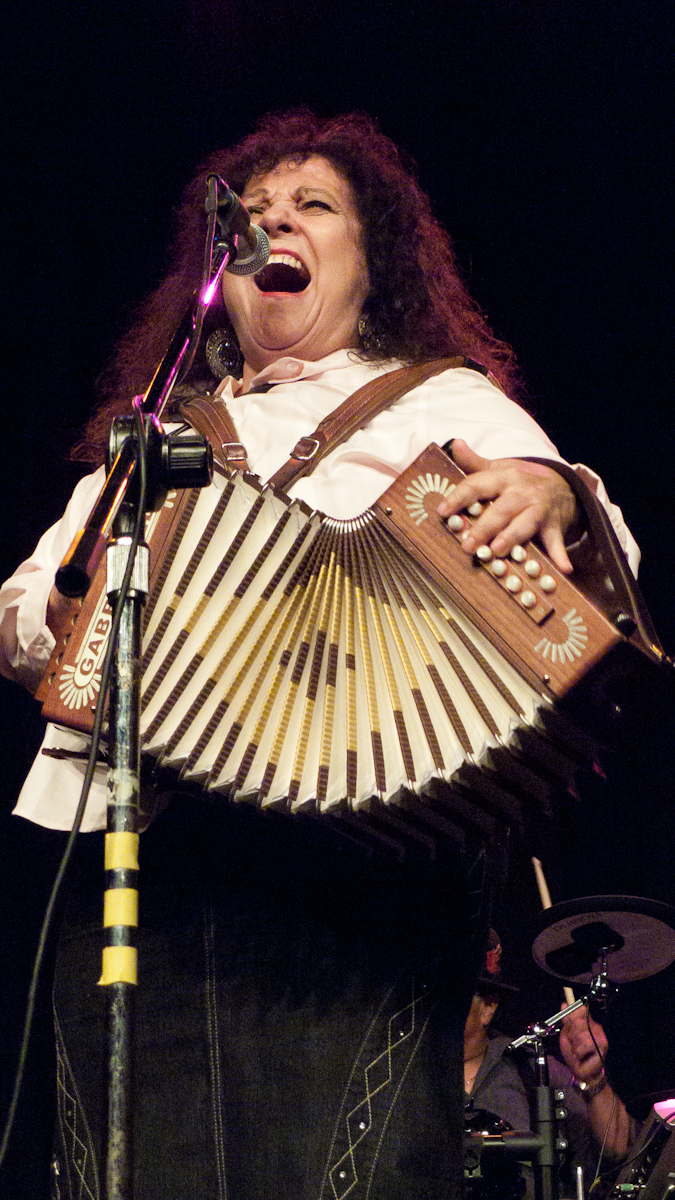 The goals have always been the same to preserve and promote this traditional form of original American musical ensemble and style of music that we created as Tejanos, as Chicanos, as Mexicans in Texas; and that we gave to the world. It's world, global music. It's a very popular expression of our people.
The goals for the Tejano Conjunto Festival are also to present the best in conjunto music genre; to honor the pioneers and that's why the Conjunto Music Hall of Fame was created. Also, educating people around the world is an important part of the TCF.
We're part American-Indian, part Spanish, Mestizo, Mexican, Mexican in the U.S. influenced by all these different cultures. The accordian, which is the main instrument in the conjunto ensemble, comes from the German and European settler in the late 1800s.
"Mexicanos adopted the accordian and then once we combined it with the Spanish-Mexican bajo sexto base-rhythm guitar, that was the beginning of an American original ensemble," Tejeda shared with me.
And still, there here have been integrations and influences of different music such as the Spanish and Mexican corrido traditions, bolero from Cuba; and cumbia from Colombia. As Americans, there's an influence of the blues, country, rock and jazz. Tejeda calls is a mestizaje and mestizo music because of all the influences from all over the world.
TCF is a celebration of the music but the educational aspect if very important. TCF hosts a poster contest that's open to middle and high school students. It's a very special connection for students to create art for the festival that is a representation of their culture. A magazine is produced as a historical document that also includes poetry. Along with the professional music group performances, the Conjunto Student Showcase will be held on Saturday, May 14th at 12 p.m.
The Conjunto Student Showcase includes: Guadalupe Cultural Arts Center, Conjunto Heritage Taller, Houston Accordion Performers, Southside High School Conjunto Cardenales, Los Fresnos High School Conjunto Halcón, Palmview High School Conjunto La Tradición, La Joya High School Conjunto Los Diamantes, Palo Alto College Conjunto Palo Alto.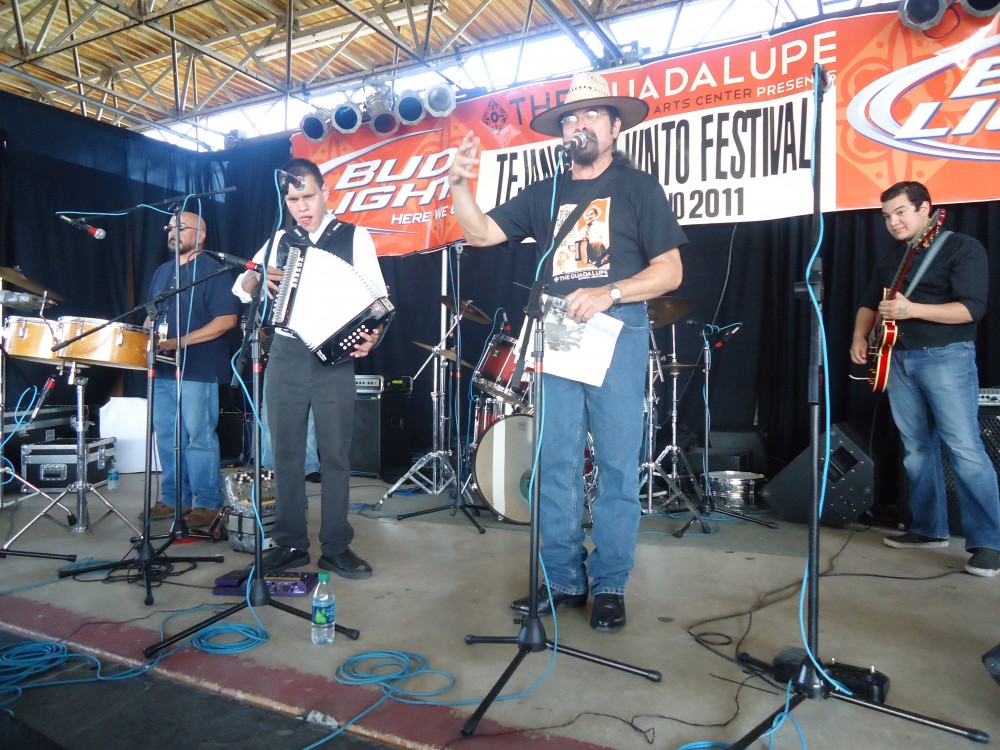 Tejeda acknowledges that the goals of presenting the best, preserving the music and culture, celebrating the music and educating people have been met. Yet, he recognizes that there's still work to do.
"This is important music. It is symbol of cultural identity," Tejeda asserted.
It's an interesting time to be Mexican-American, Tejano, and Chicano. Minorities are quickly going to become the majority in the U.S. and understanding our own cultural identity is crucial. Festivals that not only celebrate the music and culture but also include education for all of us will help sustain our cultural identity.
"Music helps us spiritually to renew ourselves with our people and our raza. You reaffirm who you are with your people, your culture, your music, your language and your food." – Juan Tejeda
Tickets to Tejano Conjunto Festival en San Antonio + a GIVEAWAY
Queridos, you can purchase your tickets online. Tickets for the Conjunto Blues premier range from $10 – $25. 3-day passes are $40 or 1-day pass (Friday/Saturday) for $15 or 1-day pass (Sunday) for $12.
Thanks to our friends at the Guadalupe Cultural Arts Center, we have 3-Day Passes to giveaway! For a chance to win a pair of 3-Day Passes (Friday – Sunday), leave a comment below telling us who is your favorite conjunto band.
Good luck!
---
This contest ends on May 12, 2016 at 5 p.m. CST. Winner will be notified via email used to sign in to leave comments. Prizes were provided to QueMeansWhat.com