Zoolander 2 Available on on Blu-ray™ Combo Pack May 24
Zoolander No. 2: The Magnum Edition
 is now available on Digital HD and will be available on Blu-ray™ Combo Pack May 24, 2016. Ben Stiller, Owen Wilson, Will Ferrel, Penélope Cruz and Kristen Wiig star in this outrageous comedy.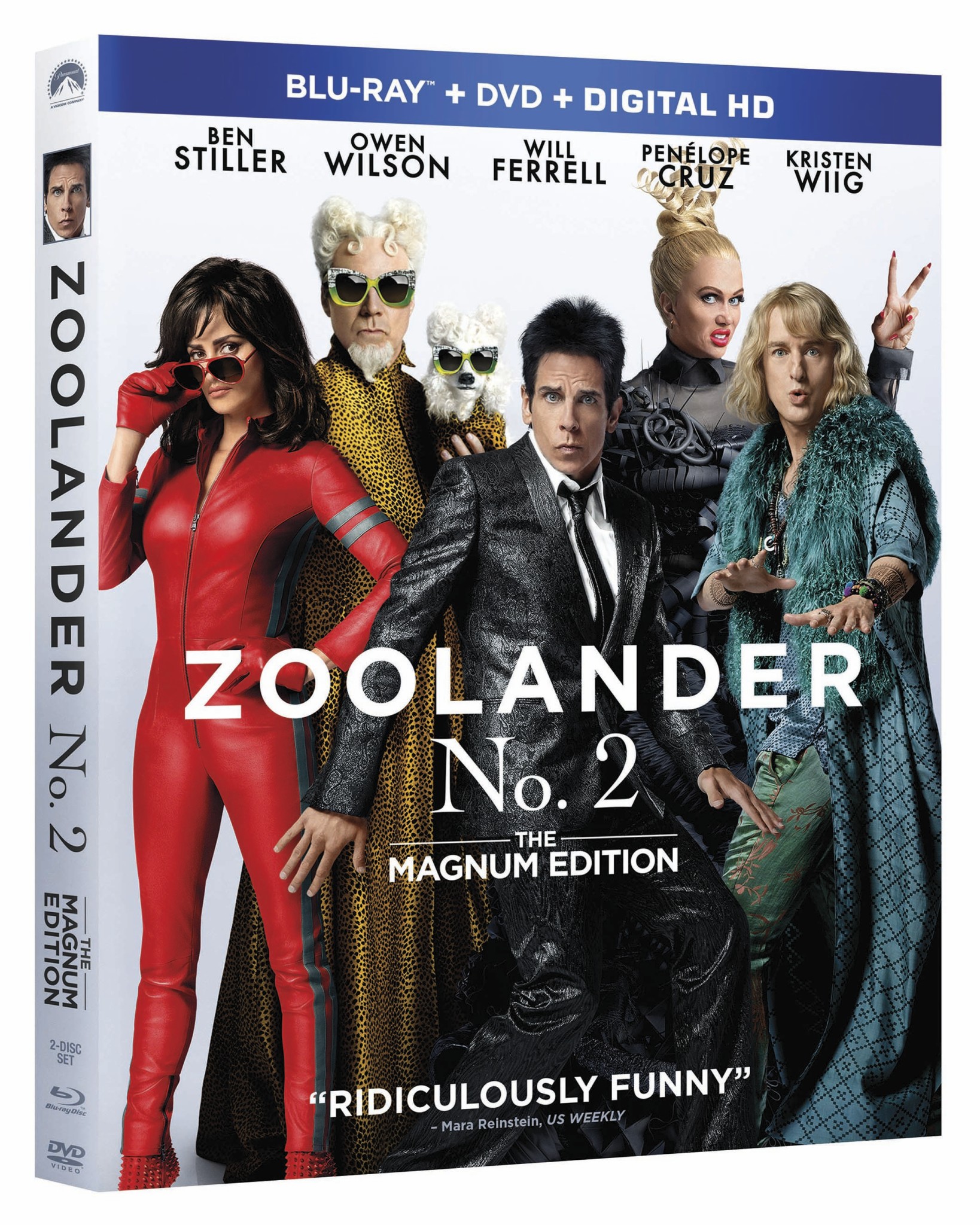 ---
Don't take yourself too seriously but do take a serious selfie! #Zoolander2 Selfie Stick GIVEAWAY
Here are some very important Blue Steel selfie tips. Get the signature look with these tips:
The background is secondary; YOU ARE THE STAR!
Strike a confident pose
Tilt a shoulder toward the camera
Don't even think of blinking
Pucker those lips
Suck your cheeks so hard they cave
Squint or bulge your eyes, depending on your mood
Be selfless in your selfie by sharing your beauty with the world! Use the hashtag #Zoolander2 and tag @QueMeansWhat on Instagram, Facebook and/or Twitter for a chance to win a special ZOOLANDER 2 Selfie Stick! Leave a link to your selfie in the comments. Have fun and good luck, Queridos!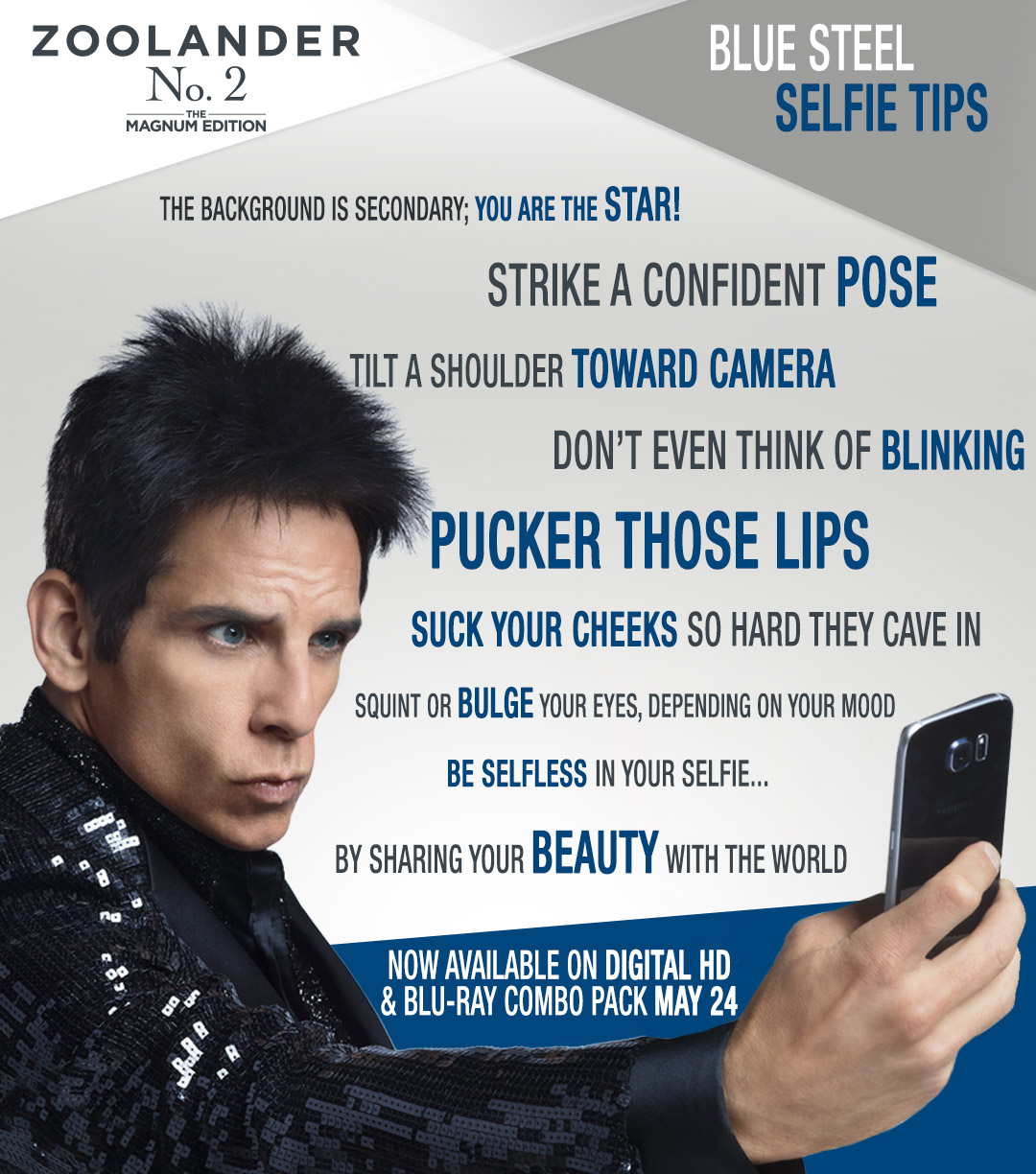 *Prizes are provided to QueMeansWhat.com. Contest ends at 5:00 p.m. CST, May 24, 2016. This contest is in no way affiliated with Instagram, Facebook or Twitter. Winners will be notified via email used to leave comments.