July 31, 2014 – FRONTERA examines both sides of the complex issues of immigration and human trafficking that deeply affect both the U.S. and Mexico. It shows that a border might divide two countries, but can't divide humanity, for good or bad, we are all part of the problem and the solution.
Magnolia Pictures released FRONTERA starring Michael Peña and Eva Longoria in their first Spanish speaking roles alongside Academy Award® nominees Ed Harris (Pollock) and Amy Madigan (Twice in a Lifetime) and directed and written by Michael Berry and co-written by Louis Moulinet.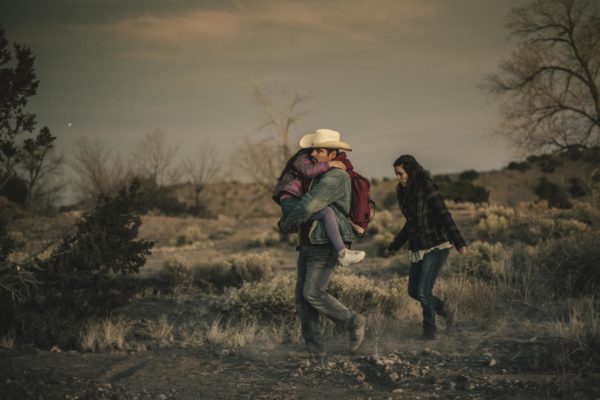 Set along the tumultuous Arizona-Mexico border, FRONTERA, follows Miguel (Michael Peña), a hardworking father and devoted husband who crosses the border illegally and is wrongfully accused of murdering the wife of a former sheriff (Ed Harris). Miguel's pregnant wife (Eva Longoria) lands in the hands of corrupt Mexican "Coyote" smugglers as she tries to help her husband, while the ex-lawman investigates his wife's death and unearths evidence that could destroy one family's future.
It will be in select theaters beginning September 5th:
9/5/2014
New York, NY: Sunshine Cinema 5
Scottsdale, AZ: Shea 14 Theatre
9/12/2014
Coral Gables, FL: University of Miami, Bill Cosford Cinema
Palm Desert, CA: Cinemas Palme D'Or
Santa Fe, NM: Jean Cocteau Cinema
9/19/2014
Houston, TX: Sundance Cinemas Houston
9/25/2014
Denver, CO: Sie Film Center