Embarrassing stories are easier to tell as you get older … no, embarrassing stories are easier to tell as you get more comfortable in your own skin. Here's one about me and food.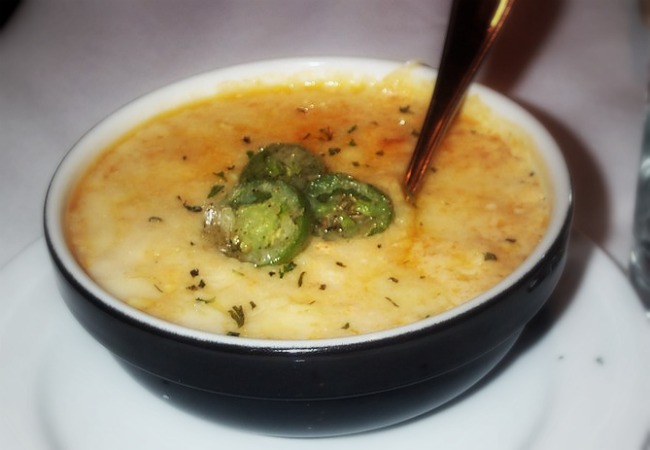 Photo source: http://flickr.com/photos/stuart_spivack/73354511/
When I was a young girl, I was blessed enough to know my great-grandparents. My grandpa's mom (we called her Mo) was always in the kitchen. I don't have many memories of  her that didn't involve food and the kitchen. Everyone was always happy to sit at the table and eat up her delicious cooking, especially homemade tortillas. But everyone knew if you sat next to my great-grandpa, you were likely to get a love-slap on the face with that warm tortilla! You somehow never knew when it was coming.
My great-grandma made many delicious meals. One of my favorite dishes was her side of creamed corn. Mmm, mmm, mmm. I don't know what all she put in that corn but I truly believed she created the whole idea of creamed corn! I never ate it anywhere else. I always wanted more. I LOVE CORN! And I really loved her creamed corn.
Fast forward 15 years or so. I am shopping for myself in my college town. This is one of the very first times I have bought my own food in a grocery store. I am standing in the canned vegetable aisle. What do I see on the shelf?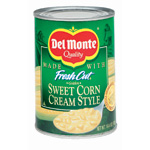 "Oh-May-Gah! Someone stole grandma's cream corn recipe and put it in a can!"
Yep, I really thought they had ripped her off. Mo had long since passed so I couldn't alert her to this news flash. In that moment, I was angry that anybody would do that to my great-grandma.
At least five years passed and I would see that cream corn style can time after time in the grocery store. One day, out of no where, it dawned on me:
Maybe my Mo didn't invent creamed corn.
post 15 of 35 …