It has been THREE years since I last posted anything about Cinco de Mayo. When I wrote my last  (and only) Cinco de Mayo post, I had only been blogging for about five months and I was beginning my journey of sharing my experience of my intentional search and celebration of my own Mexican-American culture. Por favor, read Cinco de Mayo Hangover and come right back, okay?! It has been one of my most read blog posts.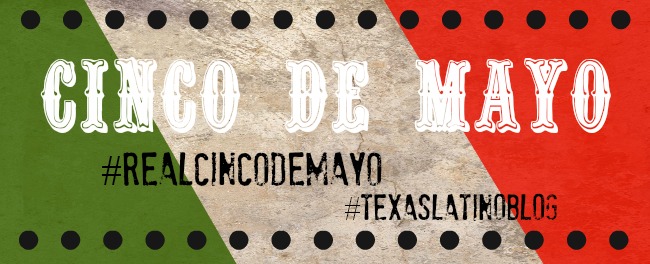 Quick recap: I discovered that I didn't really know much about this particular holiday other than what American beer and fiesta marketers wanted me to know.  I knew enough to know May 5th is not Mexico's Independence Day. (It signifies the victory of the Battle of Puebla.) Other than that, I was unsure of why Americans celebrate this holiday. I speculated that I would continue to learn about the holiday and my own Latino culture and I would begin to celebrate with purpose. Here's what's happened …
One year later, we had a party on the weekend of Cinco de Mayo for the Mayweather v. Cotto boxing match. While boxing is considered to be a favorite sport for many Mexicans and Mexican-Americans, the match was between an American and a Puerto Rican. Nonetheless, we cooked fajitas, made margaritas, set up a large screen in our backyard and hosted our family and many friends. (Lo siento, no photos to share. I guess I was too busy playing hostess.) It sure was fun, though!
Two years later, we did nothing to celebrate Cinco de Mayo. Instead, my family spent the weekend cheering on my niece in her softball games over the holiday weekend. She had a great year and we were happy to get to watch her play. In a way, it was our own celebration.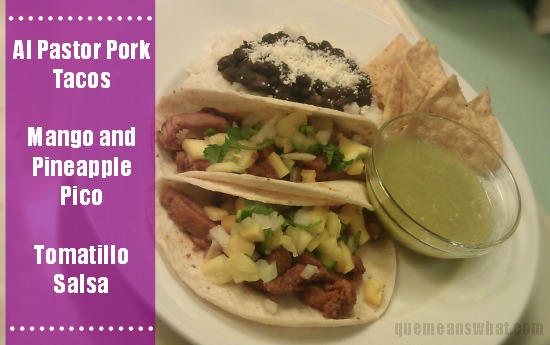 This year makes three years. We don't have any grand celebrations planned for Cinco de Mayo. San Antonio just wrapped up an 18-day long FIESTA. Frankly, I'm poquito cansada. I may cook a special meal (like the al pastor pork tacos pictured above) or take the family to listen to some live music but it will be a small celebration.
So, there you have it mi gente, this holiday has turned in to great memories of college-years fiestas (for me). Three years ago, I predicted that my family would have a larger celebration but that's simply not the case. I do have a better understanding of Cinco de Mayo and the Battle of Puebla. For example, from what I gather from a few friends from Mexico, Cinco de Mayo is not celebrated in Mexico like it is here in the United States. Some have mentioned that in Puebla, Mexico, there is a rather large celebration with parades, etc. I've not met anyone who has actually participated in one of these celebrations. However, over these last three years, thanks to this blog and a great community, my family and I still continue to discover and celebrate our Mexican and Mexican-American heritage and culture. ¡Ajua!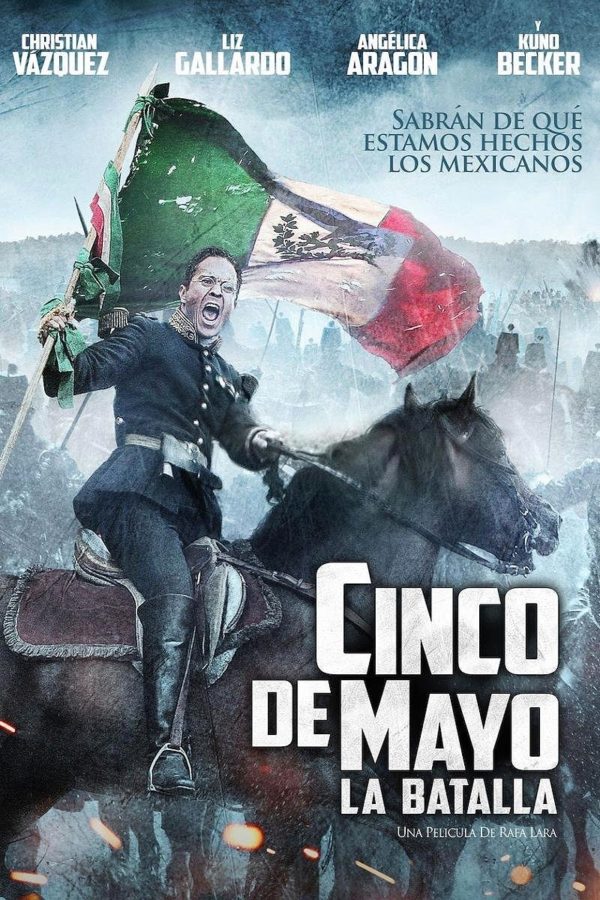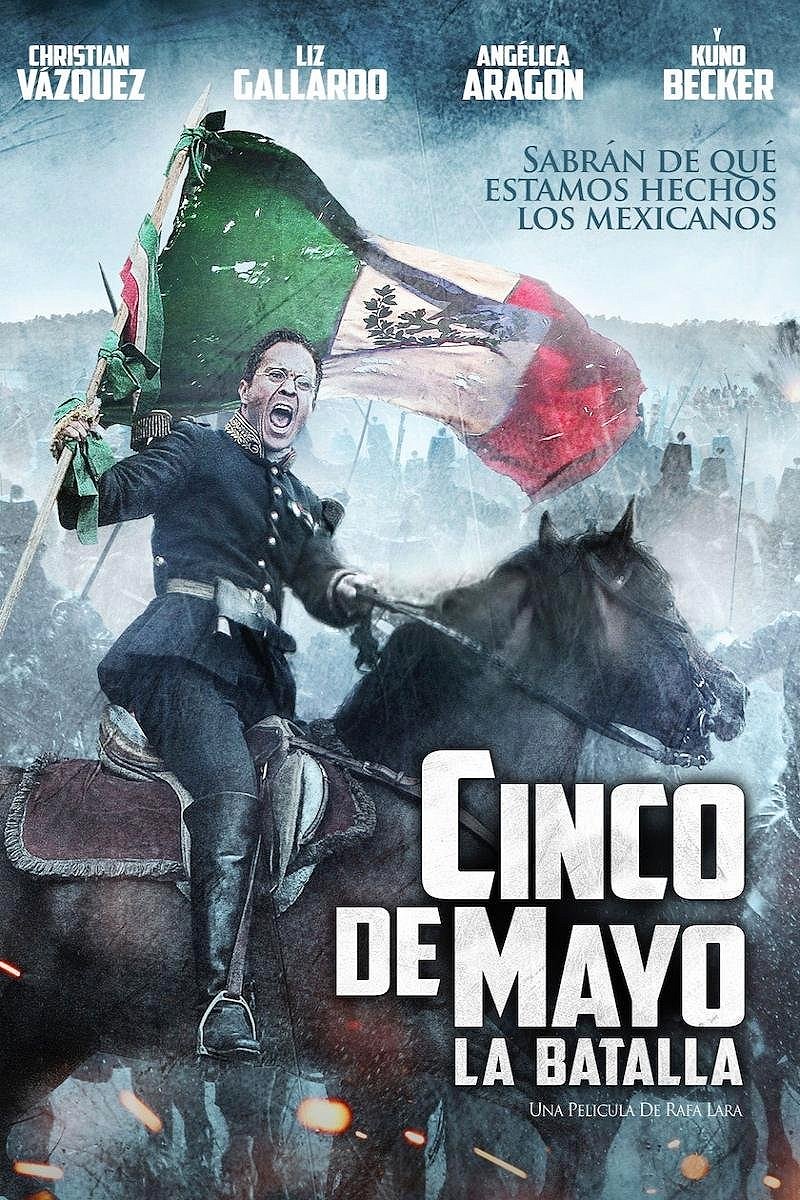 REAL Cinco de Mayo
So, where does that leave the REAL Cinco de Mayo? It leaves it in your hands. If you appreciate Mexican heritage and culture, I hope you will honor the culture for the weekend or day. Share a meal with friends. Sure, make some margaritas or have some cold Mexican beer. Por supuesto, have a good time and do it in good taste. Consider having more than just a fiesta. This could be a great yearly reminder to learn a little bit more about Mexican history or culture. Go see a play or art show where Mexican heritage is being celebrated. Watch the movie Cinco de Mayo: La Batalla. (You can find it on Netflix or Amazon.) It's a historical movie about the Battle of Puebla where, obviously, the Mexicans defeated France. But, did you know they were not supposed to? I'll be watching this week. Who knows? I may even write a review. I learned a bit of history and here's the movie review.
The lesson I've learned. Sometimes when you explore your heritage and culture, things don't turn out the way you expected them to. And that's okay. As a Mexican-American, I'm still on my intentional journey to celebrate my culture and heritage. I hope you stay along for the ride and celebrate your culture, tambien.
My fellow Tejana bloggers will share their thoughts, crafts and recipes later this week on their thoughts about the #REALCincodeMayo. Stay tuned.
How does your family celebrate Cinco de Mayo?!
This is part of the Texas Latino Blogger's Cinco de Mayo Blog Hop. Join us all this week as we celebrate  the #RealCincodeMayo.
04/28 Tejana Made
04/29 Que Means What
04/30 Candypolooza
05/01 Mejorando Mi Hogar
05/02 Momma of Dos
05/03 Family Love in My City
05/05  Your Sassy Self