UPDATE: May 9th is Willie Velasquez Recognition Day in Texas. – Southwest Voter Registration Education Project (SVREP)
WATCH WILLIE VELASQUEZ: YOUR VOTE IS YOUR VOICE
---
With all of today's conversations about the Latino vote, Willie Velasquez: Your Vote is Your Voice should be at the center. It's a story of leadership, a story of perseverance, and a story from which we can all still learn so much.
I didn't know who Willie Velásquez was until I was an adult. Once I learned about who he was, the work he did and the difference that he made, I was disappointed that it took so long for me to learn about him. After watching this documentary, I understand that Willie is undoubtedly a hero for our American Latino community.
William C. Velásquez was the founder of the Southwest Voter Registration and Education Project in 1974 and he arguably began the movement of registering Latinos to vote which has continued to increase every election cycle since. Velásquez organized over 1,000 voter registration drives in over 200 cities.
The documentary includes candid stories about Willie from his fellow activists, his family, and his friends. Hector Galán interviewed Willie's wife, his sister and brothers. Willie left this world too soon in 1988 due to cancer. His stories remain alive through the many people who sat down with Hector Galan to talk about Willie. It's through these people, the audience gets to know who Velásquez was as the person he was to each of them.
The documentary doesn't just tell the audience about what was going on in San Antonio but also what was happening in the rest of the country and the world. By including that, Galan is able paint the bigger picture for the audience to better understand the political climate of the time. Willie was a founding member of MAYO – Mexican-American Youth Organization that was created to find solutions to the unfair living conditions of Mexicans and Mexican-Americans in South Texas. Velásquez would also become a UFW (United Farm Workers) representative in Texas and organize strikes in South Texas.
In 1995 President Bill Clinton awarded Velásquez The Presidential Medal of Freedom, the highest honor any civilian can receive – and only the second Latino ever to earn that honor.
One of the most notable parts of this documentary is the rare footage of Willie walking in the streets, talking to people, giving interviews. According to Galan, it was footage that Galan recorded himself because he was there when it all happened. That's part of what makes this documentary special.
LISTEN to this podcast from News Taco's Victor Landa as he interviews Hector Galán.
The Willie Velásquez: Your Vote Is Your Voice Documentary is made possible by Documentary Film Marker Hector Galán, Narrated by Film Director Luis Valdez and PBS/Latino Public Broadcast.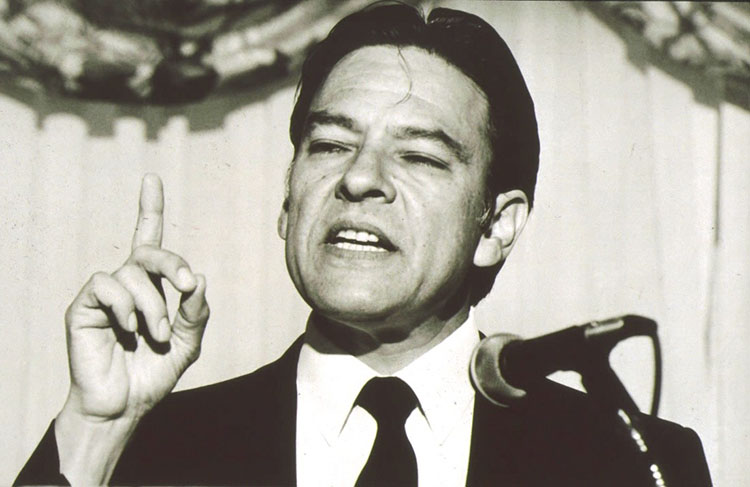 NOTE: If you are a supporter of Latino films, watch this documentary online all week long. LPB needs your support! http://www.pbs.org
Learn more about Southwest Voter Registration Education Project (SVREP)