Disclaimer: This is a sponsored post in collaboration with San Antonio Water System (SAWS). All opinions are my own.
In addition to the utility services that SAWS provides to San Antonio residents and businesses, they also provide educational programs to our local students and adults. For over 25 years, this program has delivered dynamic, inspirational experiences for all age groups so they are connected to the value of water and confident in their water supply and water utility. In this blog post, you will learn how my family experienced some of these programs firsthand; about the new Academy of Water Influencers for local high school students; and, a Latina leader in this program with a special Latina Who Leads interview.
Teaching and Learning the Value of Water with My Kids
As a home educator and now also a public school parent, I have a big investment in what my kids are learning and how they are learning. I know my kids learn best with some lectures, research and hands-on experiences. That's why over the years, we have taken advantage of the great opportunities to learn from SAWS Education. These programs check all those boxes. One favorite memory is from 2017. We went on a tour of the H2Oaks Center. That sparked so much interest in my boys that this year when given the chance to choose, my little one chose to research water systems in San Antonio for a group project.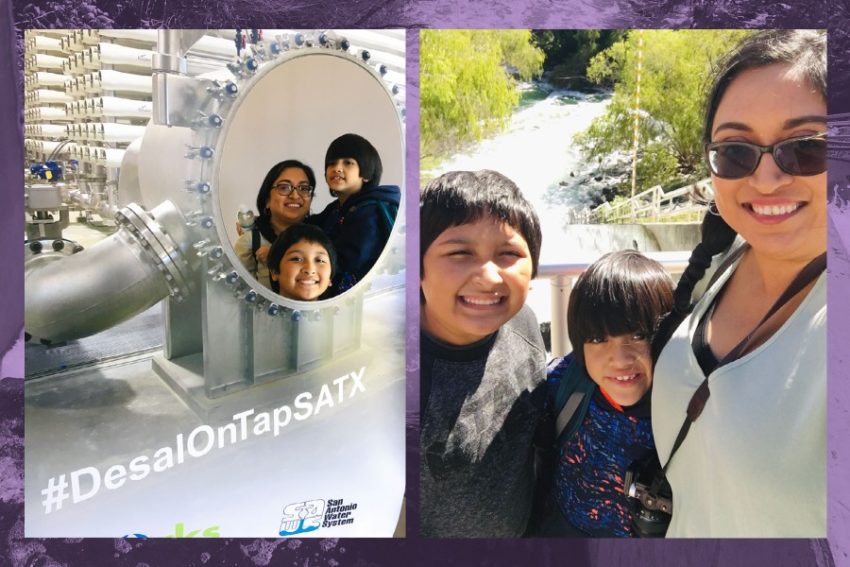 Personally, one of my favorite experiences over my years of covering events in San Antonio has been visiting the exhibits of high schoolers' water projects in collaboration with SAWS Education. Students never stop amazing me with their ideas for how to protect and best use our water in our city. Due to the pandemic, these types of in-person events aren't available. However, SAWS Education is launching a new web-based program, Academy of Water Influencers, so high school students can stay connected to the value of water and be empowered to become better water stewards and influencers.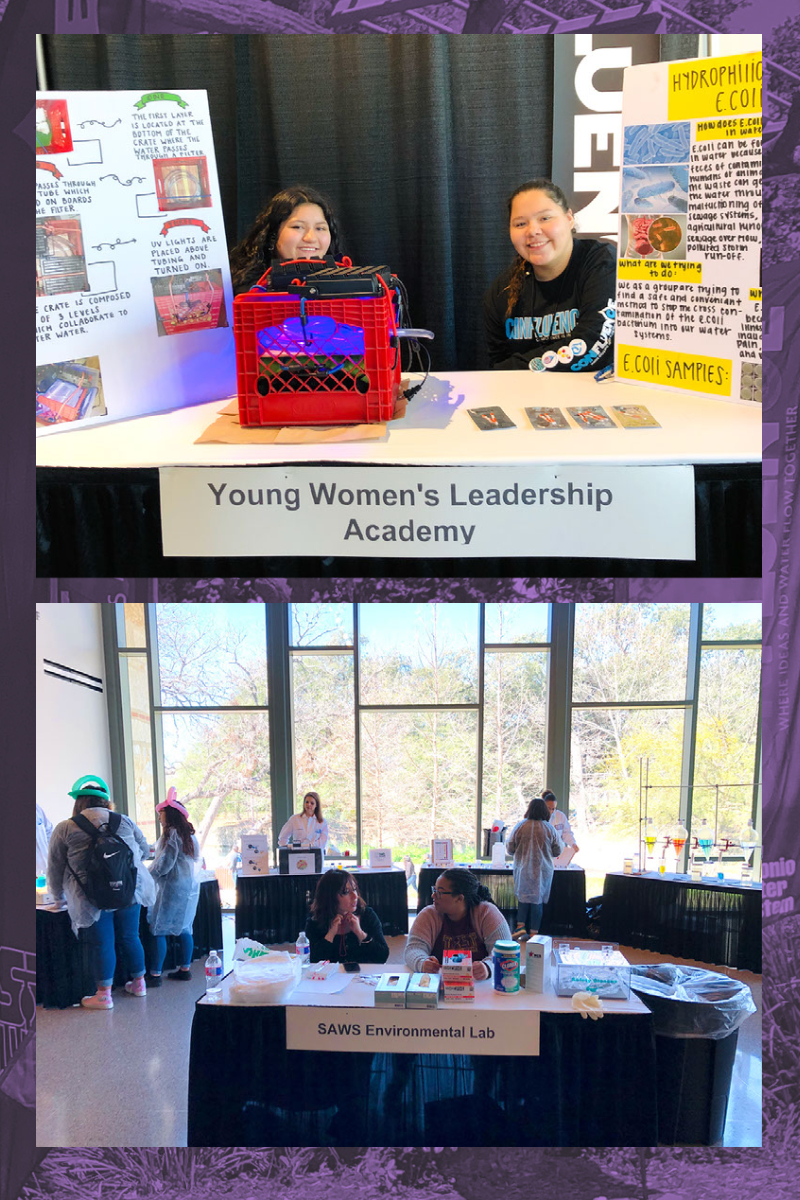 SAWS Education Learning Opportunities: Encounters, Experiences and Exploration
Academy of Water Influencers is part of the SAWS Education Exploration learning opportunities. It is a web based virtual academy for high school students – grades 9 -12 (individual students or class group). The Academy is structured very much like a university. It is divided into colleges, or areas of interest called Explorations. Students can choose from seven Explorations including:
Water Watchers (water conservation)
Water Investigators (water science)
Fluid Communicators (communication skills)
AquaEducators (teaching about water)
Aquatic Entrepreneurs (entrepreneurial skills)
Global Water Issues (the global water crisis)
HydroEngineering (the technology of moving water)
Each Exploration contains courses consisting of learning activities, virtual field trip opportunities or live events. The Explorations also feature faculty advisors that are real world water professionals who serve as role models and mentors. After completing an Exploration, students design and facilitate a service project based on the Exploration's content. Projects will be showcased in the Spring either at a live event or by video submission.
TEACHERS, STUDENTS AND PARENTS! The Academy for Water Influencers Launch Date is October 28th! Learn more at https://www.saws.org/education/academy-of-water-influencers/ 
Academy of Water Influencers is also fully available in Spanish.
Register for the launch event here: https://www.eventbrite.com/e/academy-of-water-influencers-tickets-198283349837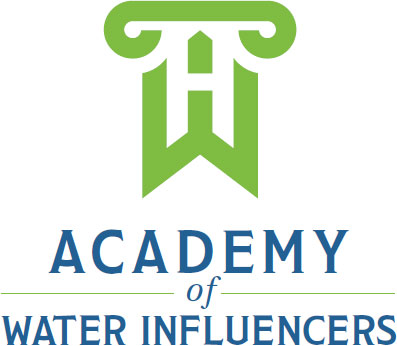 Other learning opportunities that SAWS Education offers are Encounters and Experiences (Field). Encounters are presentations for Pre-K through 12th grade. Presentations are designed for specific age groups such as Wiggle Waggles Pond for Pre-K and kindergartners; Hydro-Explorer for 1st through 4th graders; and Fiesta Lane: 5th graders. For middle school and high schoolers, there is Celebrate Water, Ground Water Sleuthing, The Workings of a Water System, and After the Flush.
SAWS Education has a fully featured and inclusive field education program for students and adults alike. Field experiences are currently offered live virtually and there is a suite of pre-recorded tours for anyone to watch at their own leisure. These videos have been filmed with closed captioning and have the option of Spanish subtitles. On-site field experiences are not currently available due to the pandemic. Here are a few links to the videos that you could watch from SAWS Education.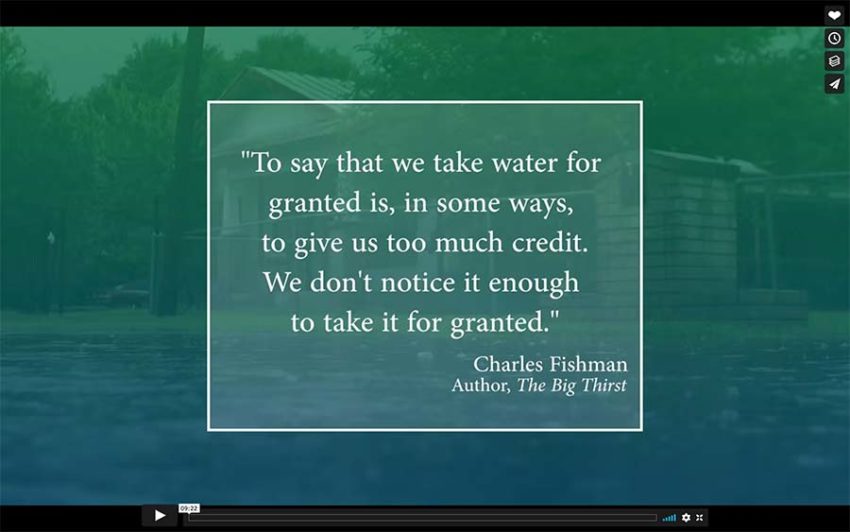 LATINAS WHO LEAD featuring with Angelica Zuniga, SAWS Education Program Coordinator
Angelica Zuniga is the Education Program Coordinator at SAWS. On Latinas Who Lead, we get a chance to talk to Angelica about why she loves her work; the impact that the education program has on our community; all the details about Academy of Water Influencers; and, of course, what leadership means to her.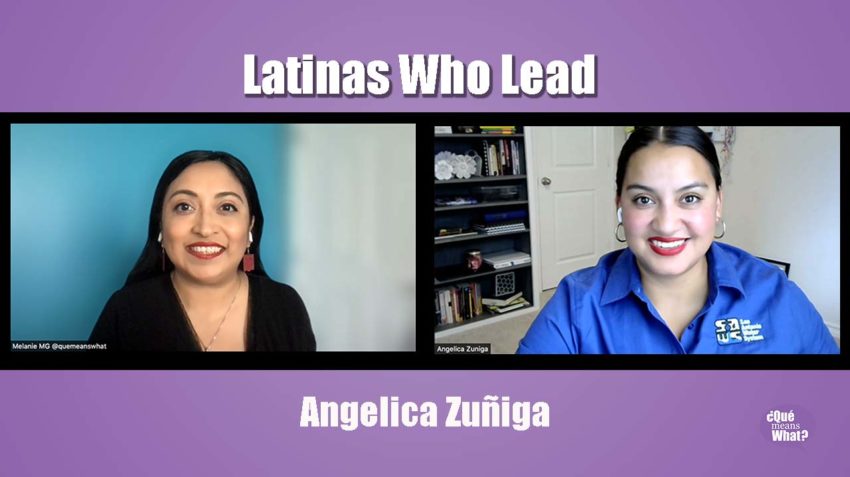 Actions To Take for Teachers, Students and Parents
School teachers, homeschoolers, parents and students – take advantage of SAWS Education Programs opportunities. Here are actions you can take:
Register for Academy of Water Influencers on October 28.
Visit https://www.saws.org/education/ to learn more about student and community programs.
Use these programs in your curriculum or for extra credit!