MOANA Movie Educator's Guide + Movie Ticket Giveaway for San Antonio Screening
MOANA is about an adventurous teenager sails out on a daring mission to save her people. During her journey, Moana meets the once-mighty demigod Maui, who guides her in her quest to become a master way-finder. Together they sail across the open ocean on an action-packed voyage, encountering enormous monsters and impossible odds. Along the way, Moana fulfills the ancient quest of her ancestors and discovers the one thing she always sought: her own identity.
It's not just you or me searching for our own, true identities, Queridos. This is a beautiful, universal quest for so many. I'm anxious to see how Disney helps us see a little bit of ourselves in this story.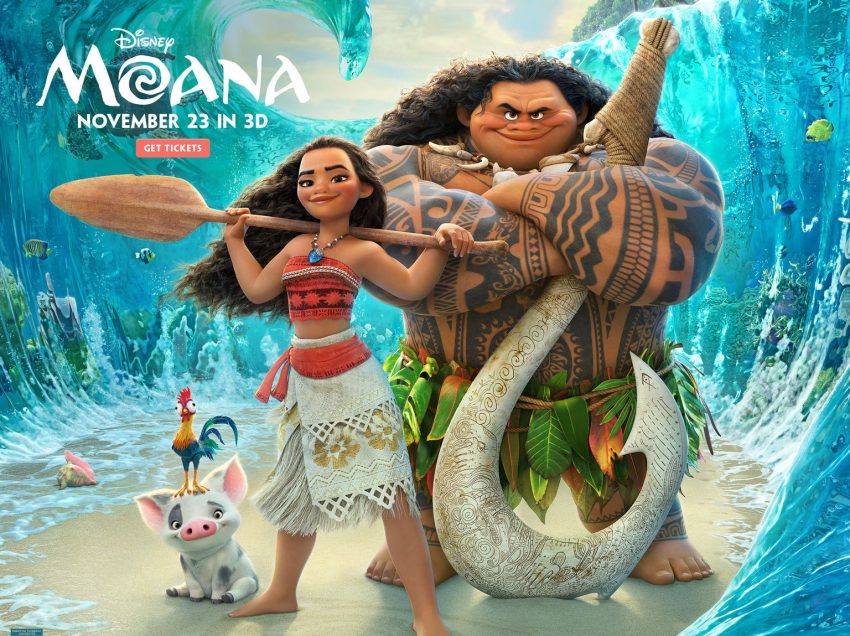 MOANA Educator's Guide
Entertainment that is educational is my favorite kind of entertainment. Disney has provided an Educator's Guide to compliment this movie. It contains information and resources for lessons on mythology, waves, wayfinding, sea turtles and more.
DOWNLOAD the MOANA Educator's Guide PDF

The Voices of MOANA
Dwayne Johnson lends his voice as Maui and Lin-Manuel Miranda produced some of the music. that's pretty exciting! However, what's really made this movie special is the breakout star Auli'i Cravalho who is debuting at the voice of MOANA. WATCH this sweet moment when Auli'i Cravalho learns that she's been chosen to be the voice of MOANA. It's so sweet. I love that she called her mom, por supuesto.
MOANA Movie Ticket Giveaway – San Antonio Screening
This movie will be out in time to enjoy it with your familia over the Thanksgiving break. Pero Queridos, you can see it before you even start cooking the turkey! I'm giving away General Admission passes to Monday night's screening!
MOANA Screening Details
Monday, November 21, 2016
7:00 PM
Regal Cielo Vista
2828 Cinema Ridge, San Antonio, TX 78238
I'll be at an undisclosed location on Saturday at 5 p.m. CST to giveaway 50 tickets! Sign up for the email list below to find out where I'll be handing out the tickets.