Steven Spielberg has become synonymous with family friendly blockbusters. From ET to Jurassic Park he has provided some of the great moments in family cinema history. So, you can imagine the excitement for his adaptation of Roald Dahl's 1982 classic book, The BFG.
Buy Movie Tickets in Advance.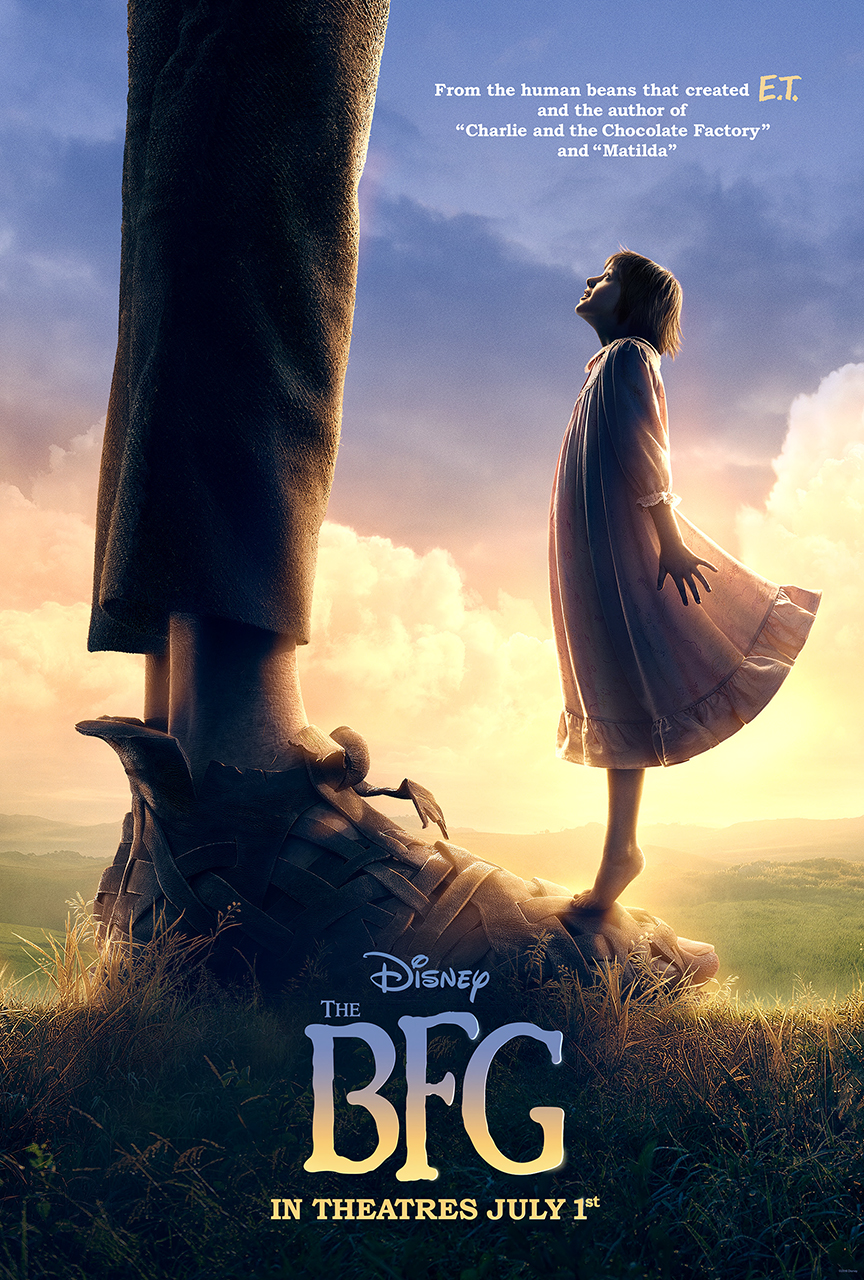 Ten-year-old Sophie is in for the adventure of a lifetime when she meets the Big Friendly Giant (Mark Rylance). Naturally scared at first, the young girl soon realizes that the 24-foot behemoth is actually quite gentle and charming. As their friendship grows, Sophie's presence attracts the unwanted attention of Bloodbottler, Fleshlumpeater and other giants. After traveling to London, Sophie and the BFG must convince Queen Victoria to help them get rid of all the bad giants once and for all.
The best thing about this movie is the sense of wonder that Spielberg is able to instill in the audience. You really feel like you are right there with Sophie as the BFG whisks her away to giant country.
If there was one complaint, it is that the pace slowed during the middle act of the movie. It may have trouble keeping the attention of some of the smaller children in the audience. But Spielberg more than makes up for this with an exciting and, at times, hilarious final act. One scene in particular, involving the queen and the BFG's favorite drink, is one of the funniest you'll see in theatres this year.
Ultimately, the story of The BFG is a child's wild imagination come-to-life. When you add in Spielberg's knack for capturing the wonder of a child's perspective, you have a film that is both awe-inspiring and enjoyable for the entire family.
Genre: Adventure, Family, Fantasy
Directed by: Steven Spielberg
Starring: Mark Rylance, Penelope Wilton, Rebecca Hall, Ruby Barnhill, Jemaine Clement, Bill Hader
Written by: Melissa Mathison
Rating: PG
Run time: 1h 57m
Release date: July 1, 2016
---
This is a guest post written by Andrew A., a movie fan and father of two.