This summer my family was hosted by Chevrolet to experience the new Chevrolet Traverse. This is Part 1 of a three-part series to share our adventure with you.
We woke up early in the morning to catch a flight out of San Antonio, TX to Detroit, MI where we would meet the Chevrolet team. This was my boys' first airplane flight so they were both nervous and excited. Actually, we were all nervous and excited for them. They traveled like pros. Once we arrived at the Eastern Market in Detroit, we were ready for some fun with the 2018 Traverse.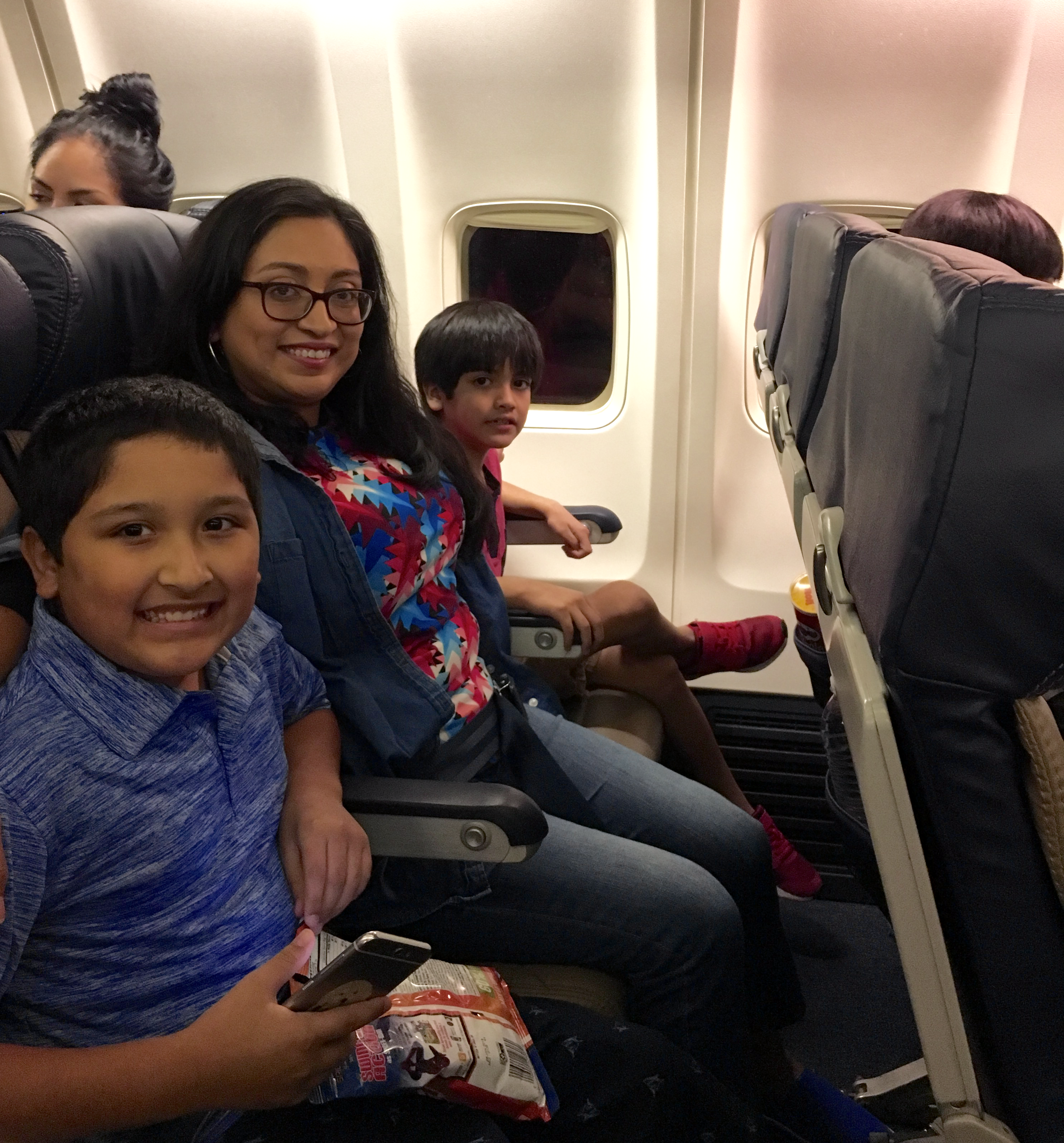 The Eastern Market was a great venue to spend a few hours meeting the various groups of the Chevrolet team and learning about the all new 2018 Traverse. It was spacious and hip. As first-time visitors to Michigan, the Chevrolet team made us feel welcome. Not only were they quick to answer questions and kind enough to elaborate but they fed us, too! That's super important after a long morning of flying.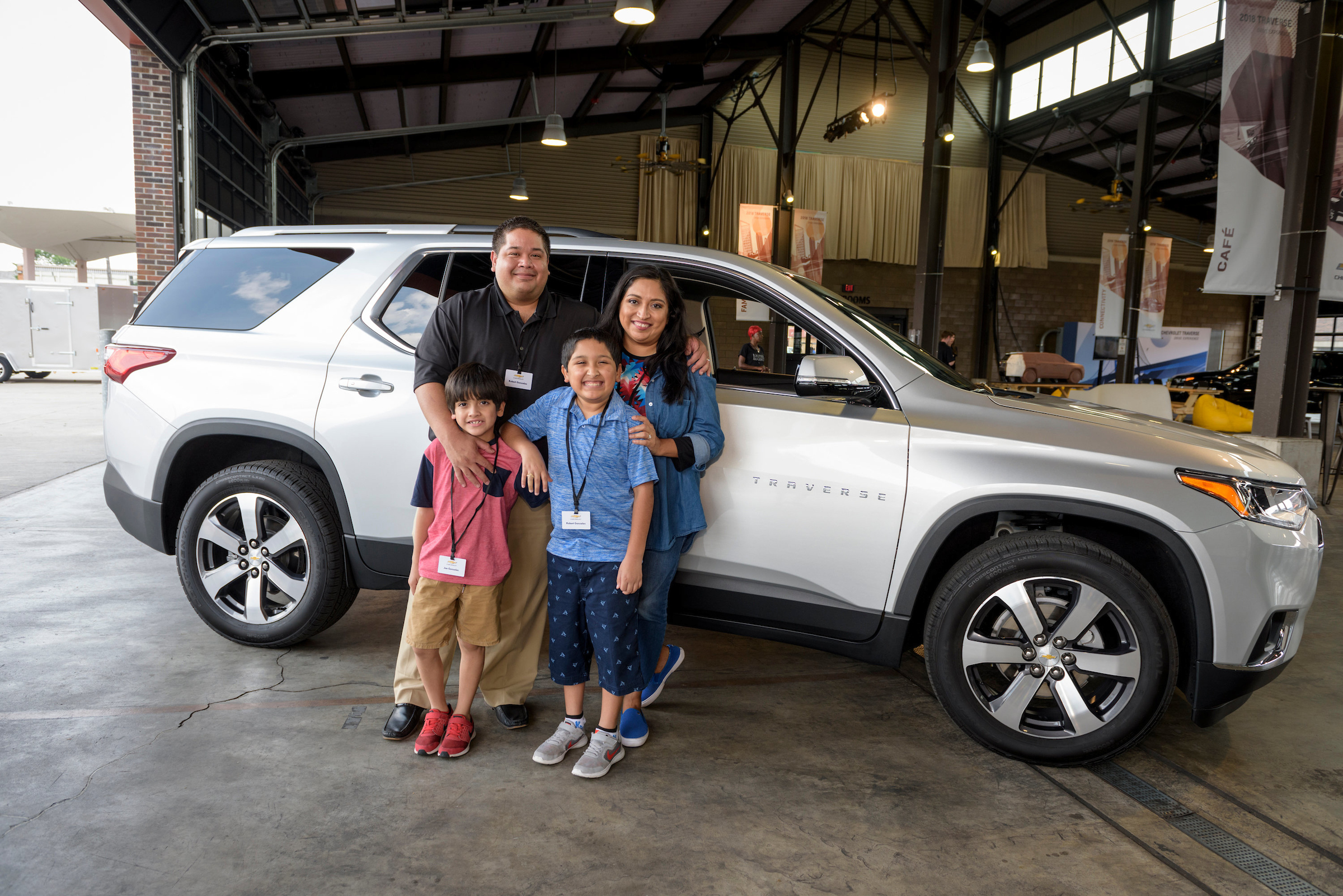 2018 Chevrolet Traverse Redesigned
The 2018 Traverse has been redesigned and we got to meet with the design teams for both interior and exterior, engineering team, and connectivity team. Something that I took notice of right away was the all-new High Country exclusive interior design features. It has a Jet Black/Loft Brown interior with suede accents and embroidered High Country logos. This soft interior was actually inspired by the fashion industry. The team did a magnificent job.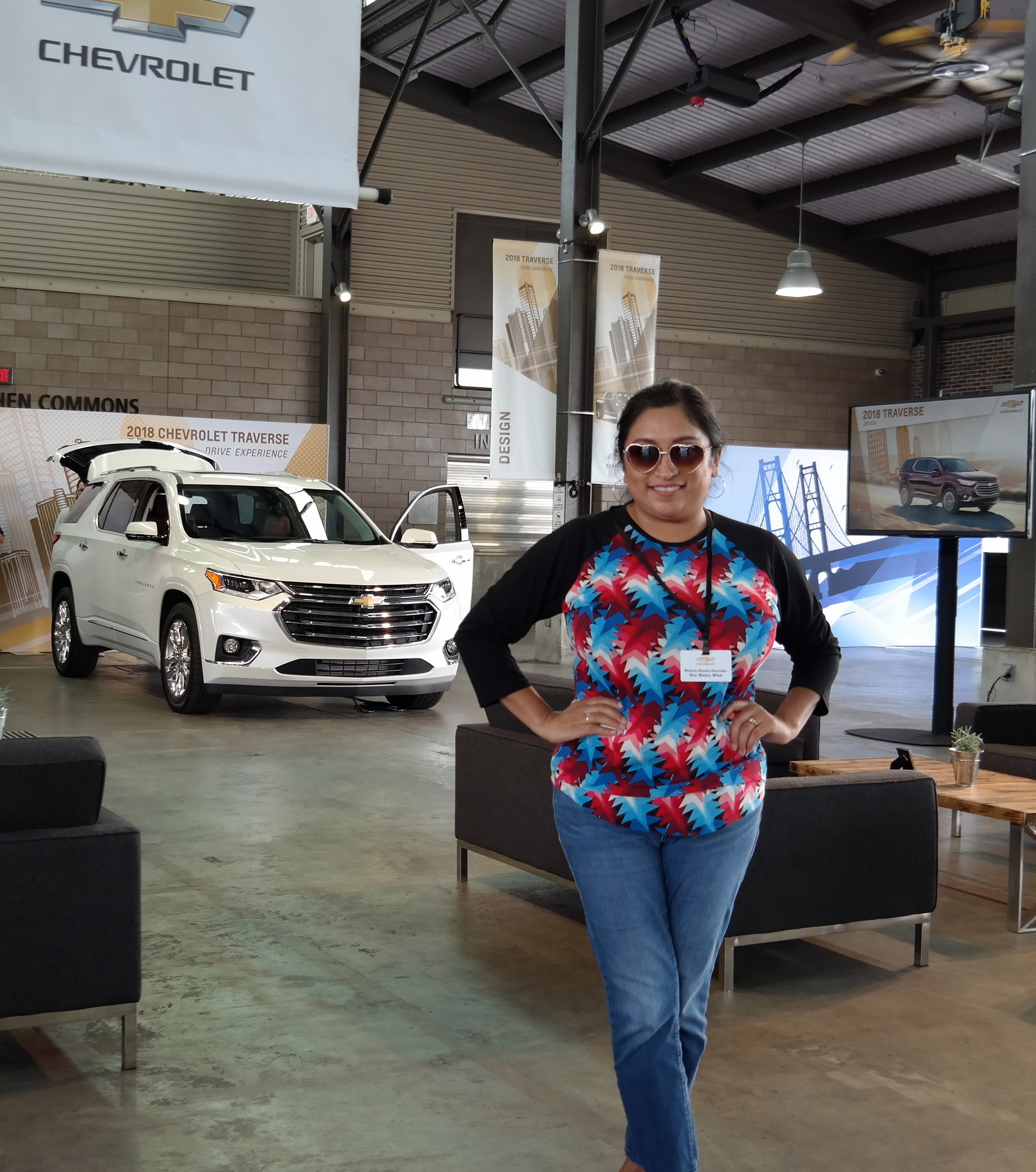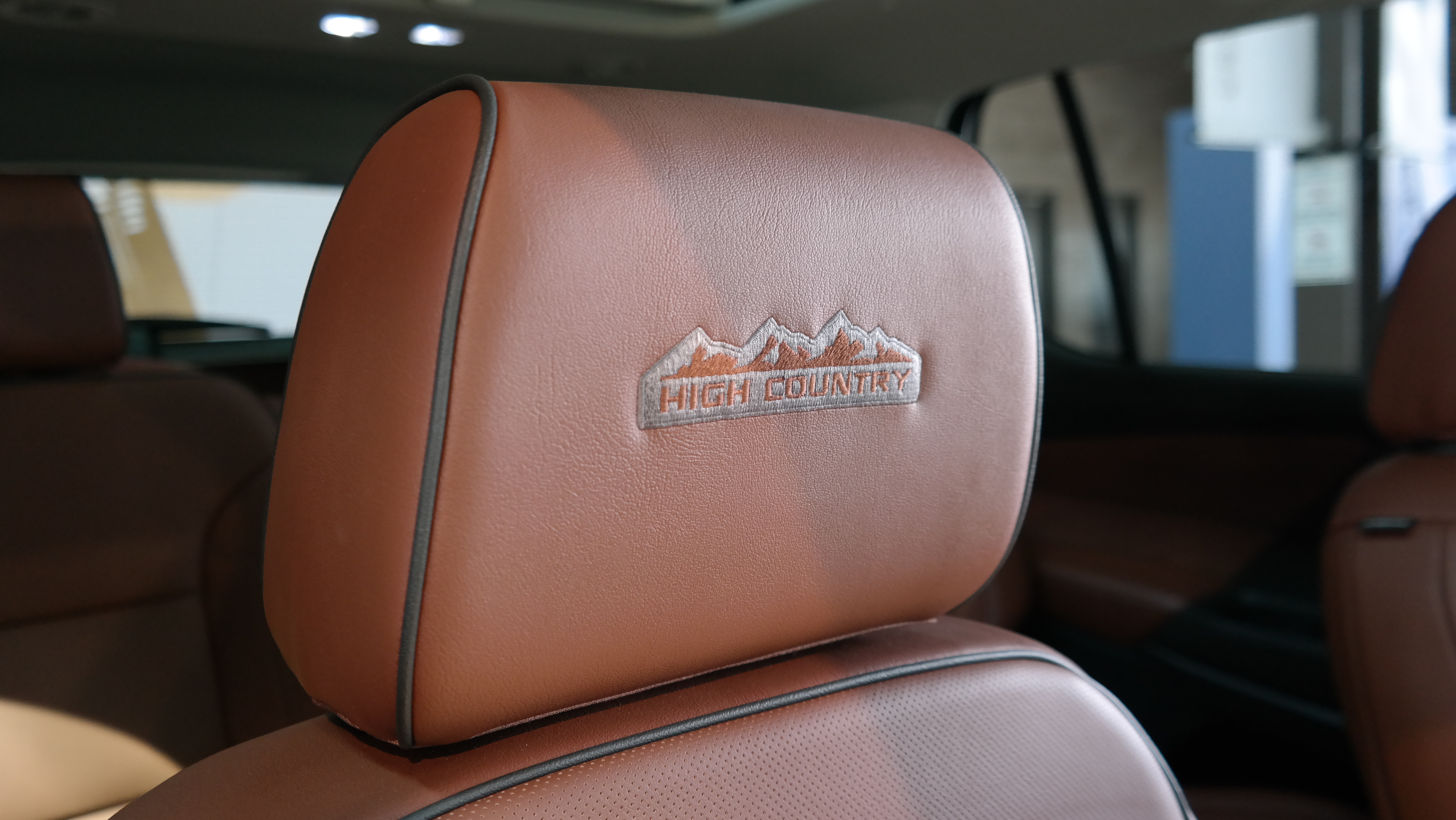 Just as luxurious as the High Country is, the Traverse Redline is sporty. It includes 20-inch high gloss black wheels with red stripes, black bowties and a signature black and red badging. It is sleek! The Redline with all of the technology and Bose Audio installed does not look or feel like your mother's SUV. However, this mother would drive it any day of the week.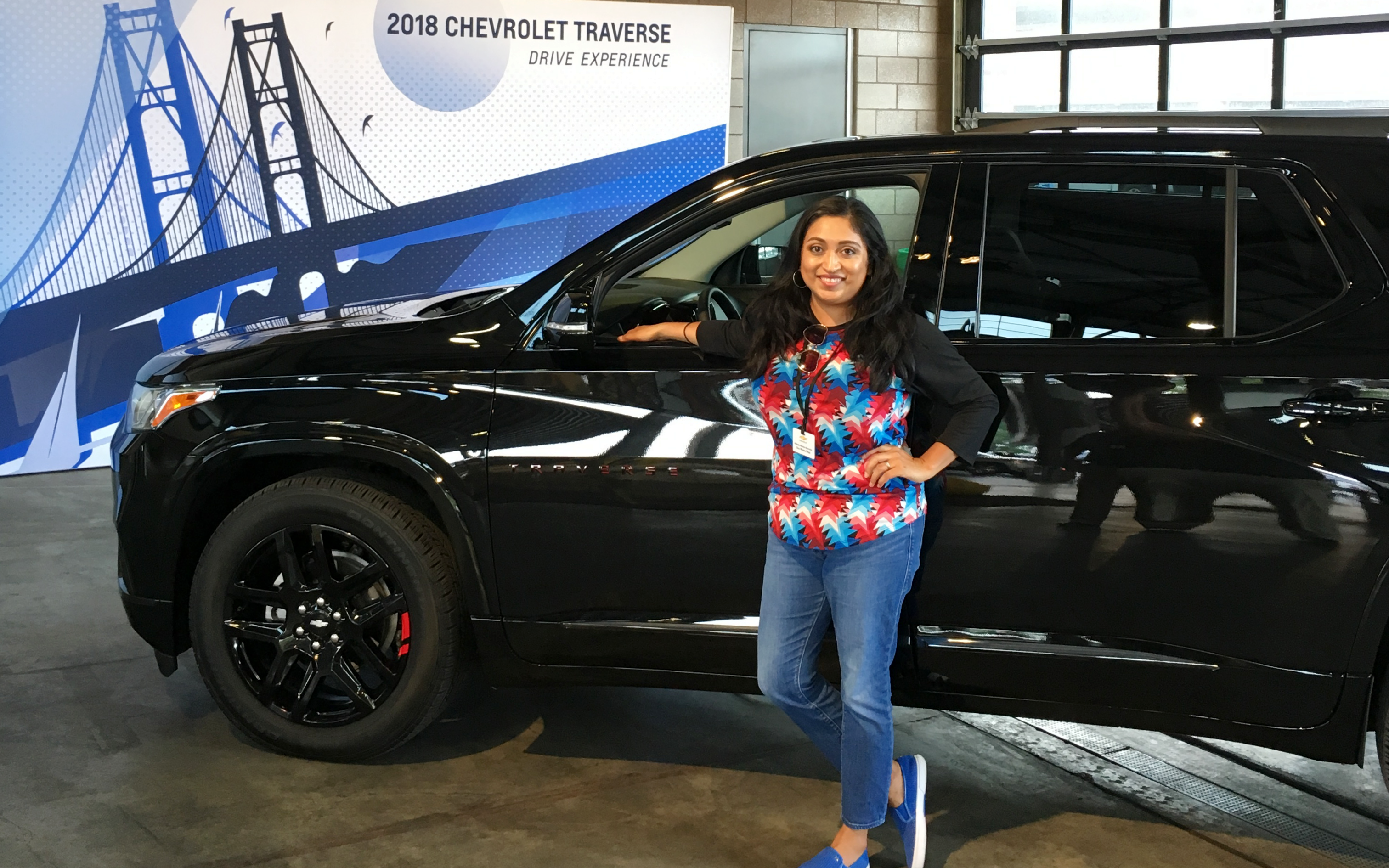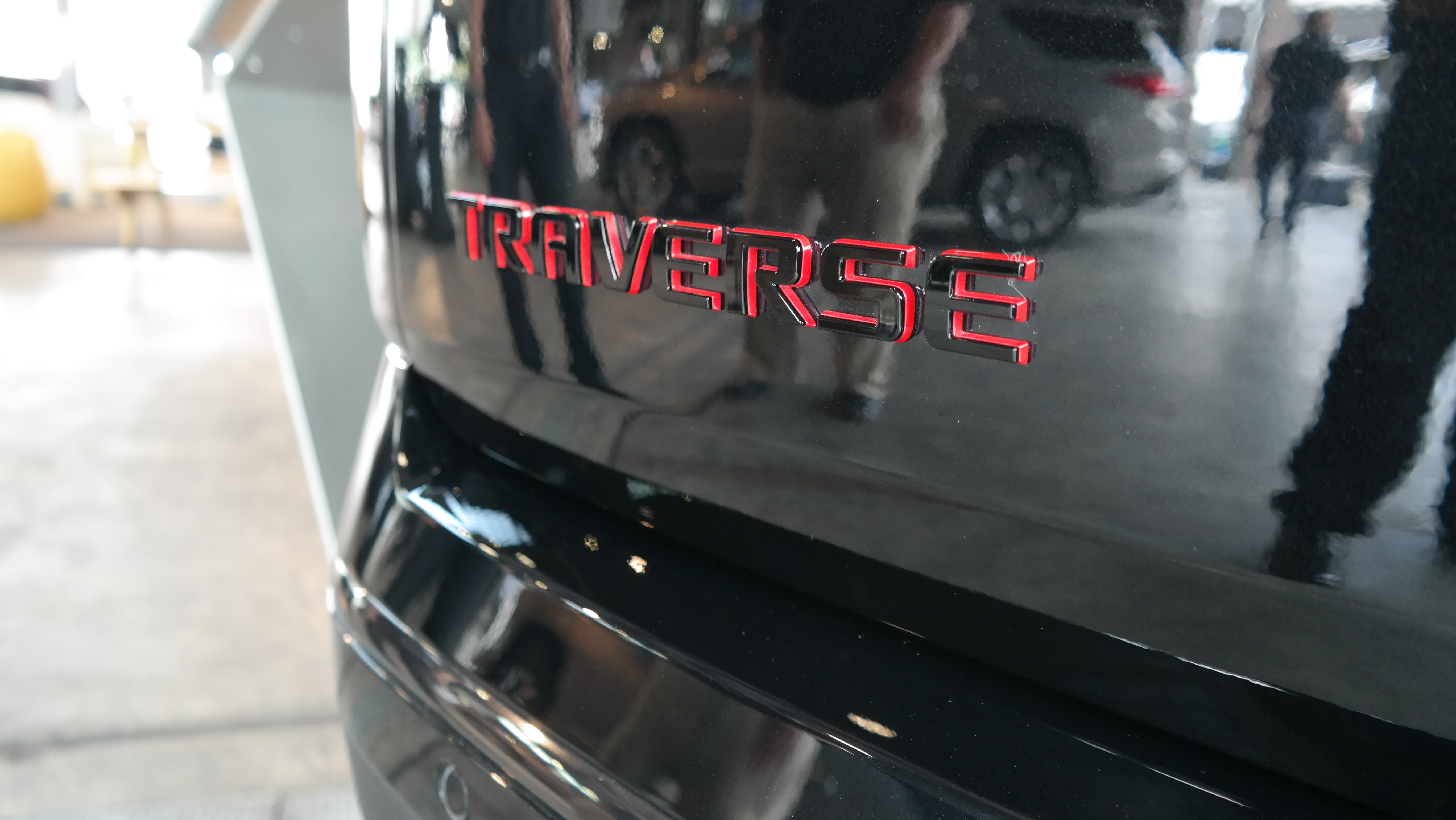 We also met the Clay Sculpting team. They make those super cool and detailed models of the Chevrolets and had some fun with our kids. The Safe Kids Worldwide team met with all of us to remind us to never leave a child alone in a vehicle. They also helped get my son properly fitted for his car seat.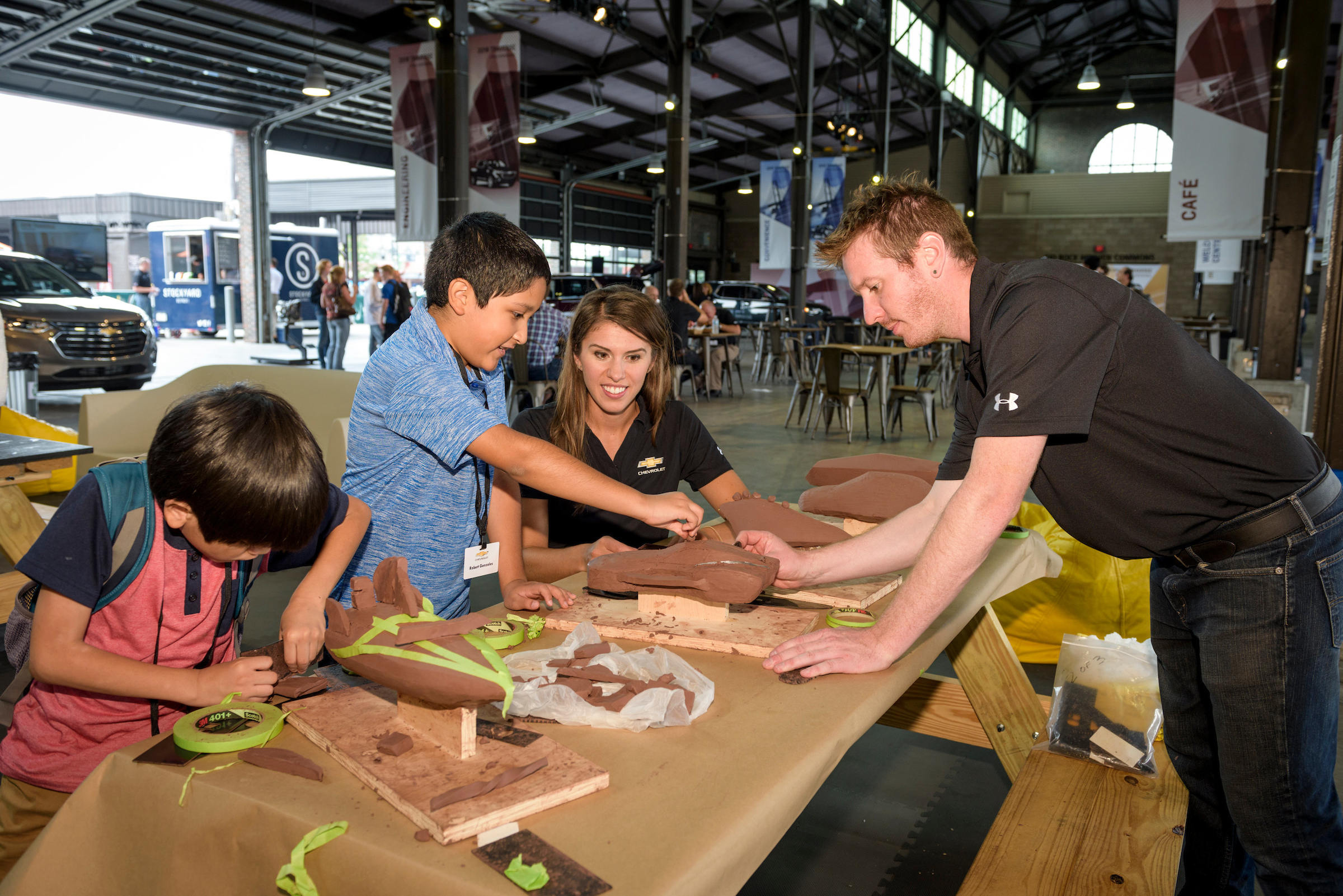 Traverse Surround Vision
Fun for the adults included a Traverse Reverse Challenge. Using only the cameras (no rear view or side mirrors), drivers had to maneuver through an orange cone course, avoiding a tricycle, to line up the Traverse as if the driver were going to hitch up a boat trailer. It sounds hard but it was really easy. The Traverse's Surround Vision and Rear Camera Mirror makes it so easy to navigate in reverse. I'm actually glad that I did it because one, my family was in the car and I looked like a winner without hitting any obstacles and two, it gave me a much better sense of how close/far objects really are to the vehicle. (Watch me in action in the video.)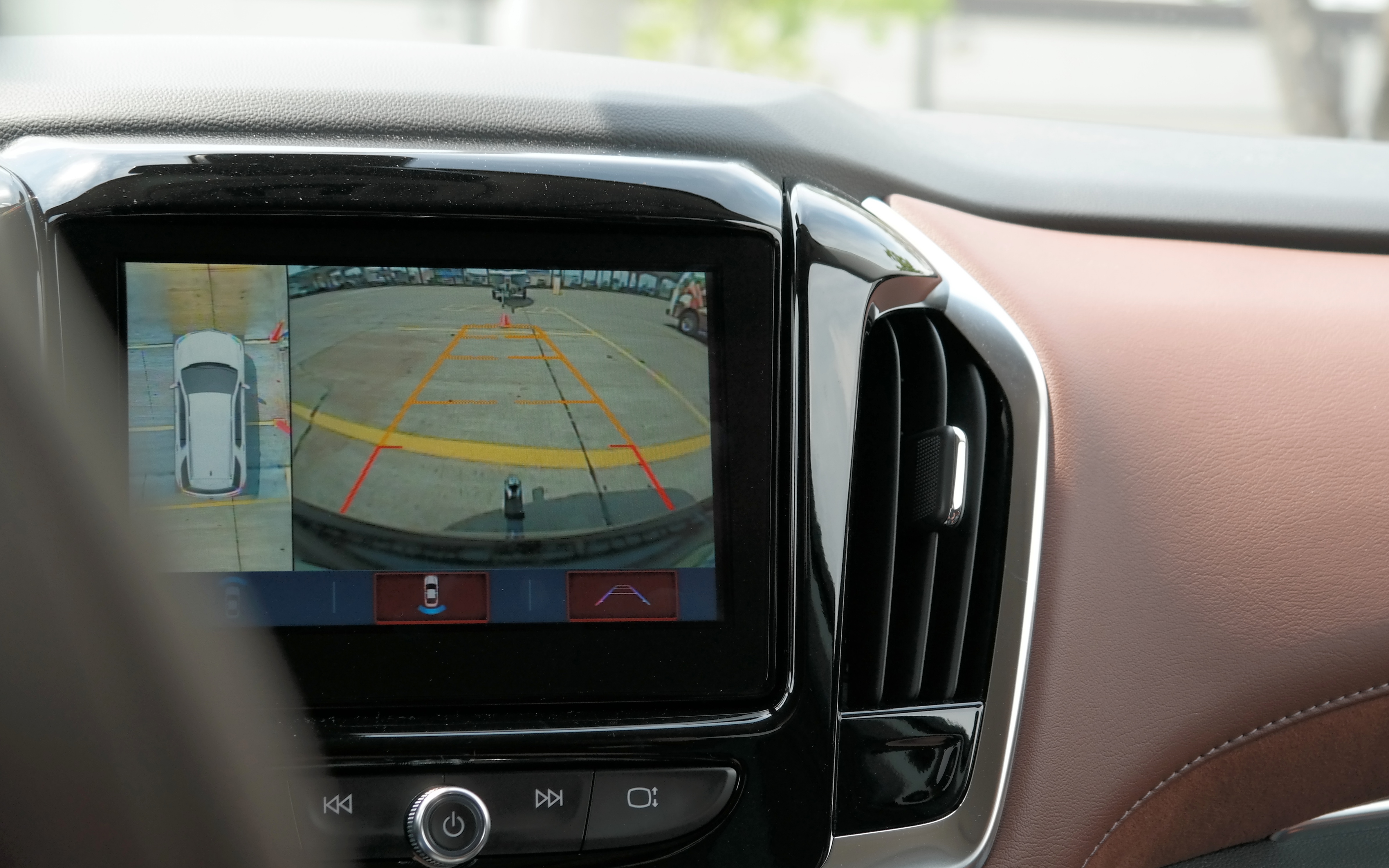 Before we left, we spent a few minutes with the Chevrolet Engineering team. They showed us how the engine works under the hood and how it connects to the transmission. It was like auto-mechanics 101. In the new 2018 Traverse, the 3.6LV-6 and nine-speed automatic transmission are standard. Without getting into too much detail, this transmission helps performance by accelerating with power when needed and also adjust to save power so the engine doesn't have to work as hard. It sounds like the boring stuff until you're on the road and you realize how smooth the ride is.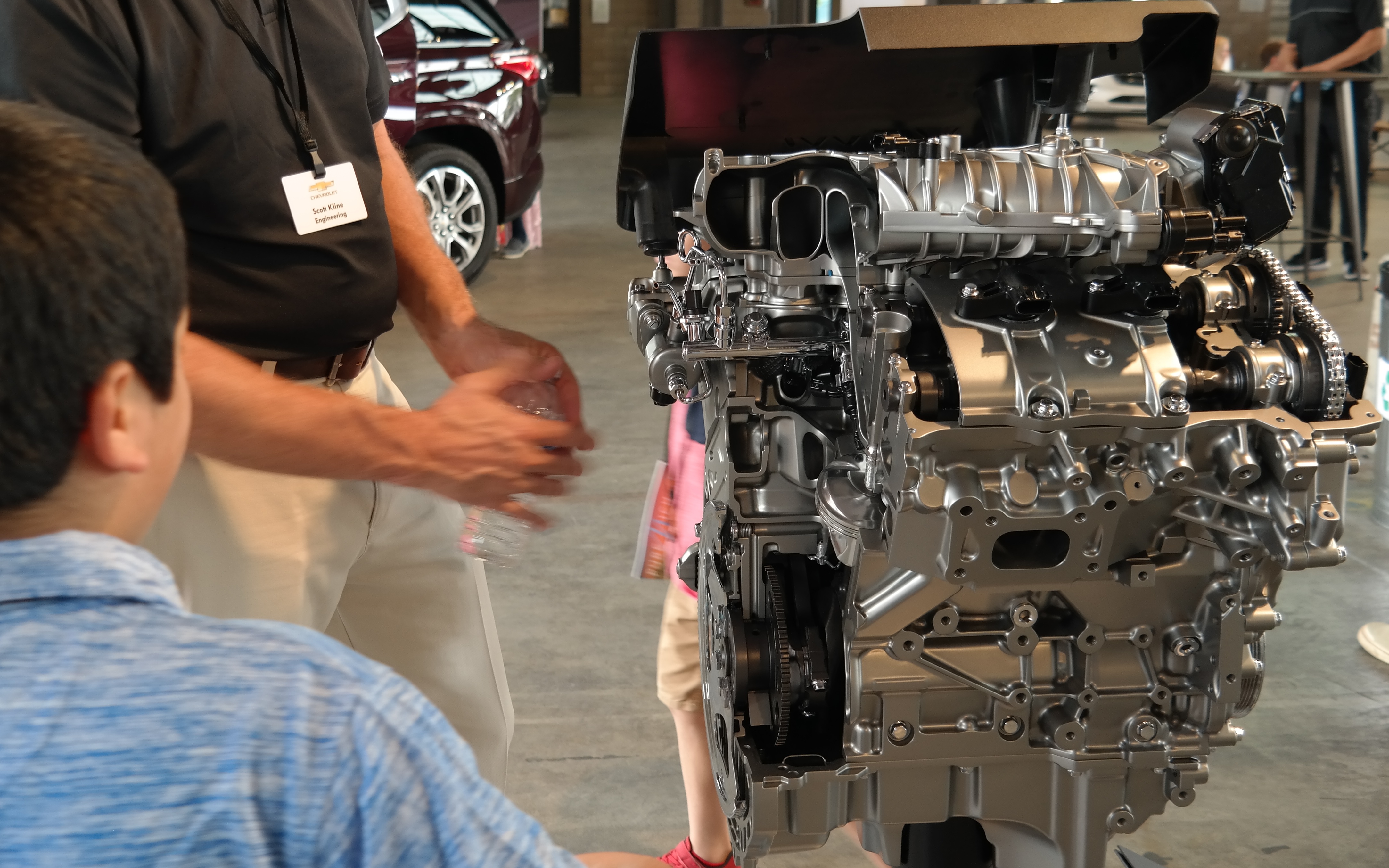 We ended up choosing the 2018 Traverse AWD High Country in white to drive for our Michigan road trip. The four of us took an incredible road trip from Detroit, MI up north to Traverse City, MI. That experience is in the next blog post! You'll want to come back because I'll share more 2018 Chevrolet Traverse features like the connectivity and convenience.
Watch the video below to see our experience at the Chevrolet Traverse Drive Experience.
Which car features are most important to you when you are choosing a new one?