Inspired by true events, THE REVENANT is an epic story of survival and transformation on the American frontier.  While on an expedition into the uncharted wilderness, legendary explorer Hugh Glass (Leonardo DiCaprio) is brutally mauled by a bear, then abandoned by members of his own hunting team. Alone and near death, Glass refuses to succumb.  Driven by sheer will and his love for his Native American wife and son, he undertakes a 200-mile odyssey through the vast and untamed West on the trail of the man who betrayed him: John Fitzgerald (Tom Hardy).  What begins as a relentless quest for revenge becomes a heroic saga against all odds towards home and redemption.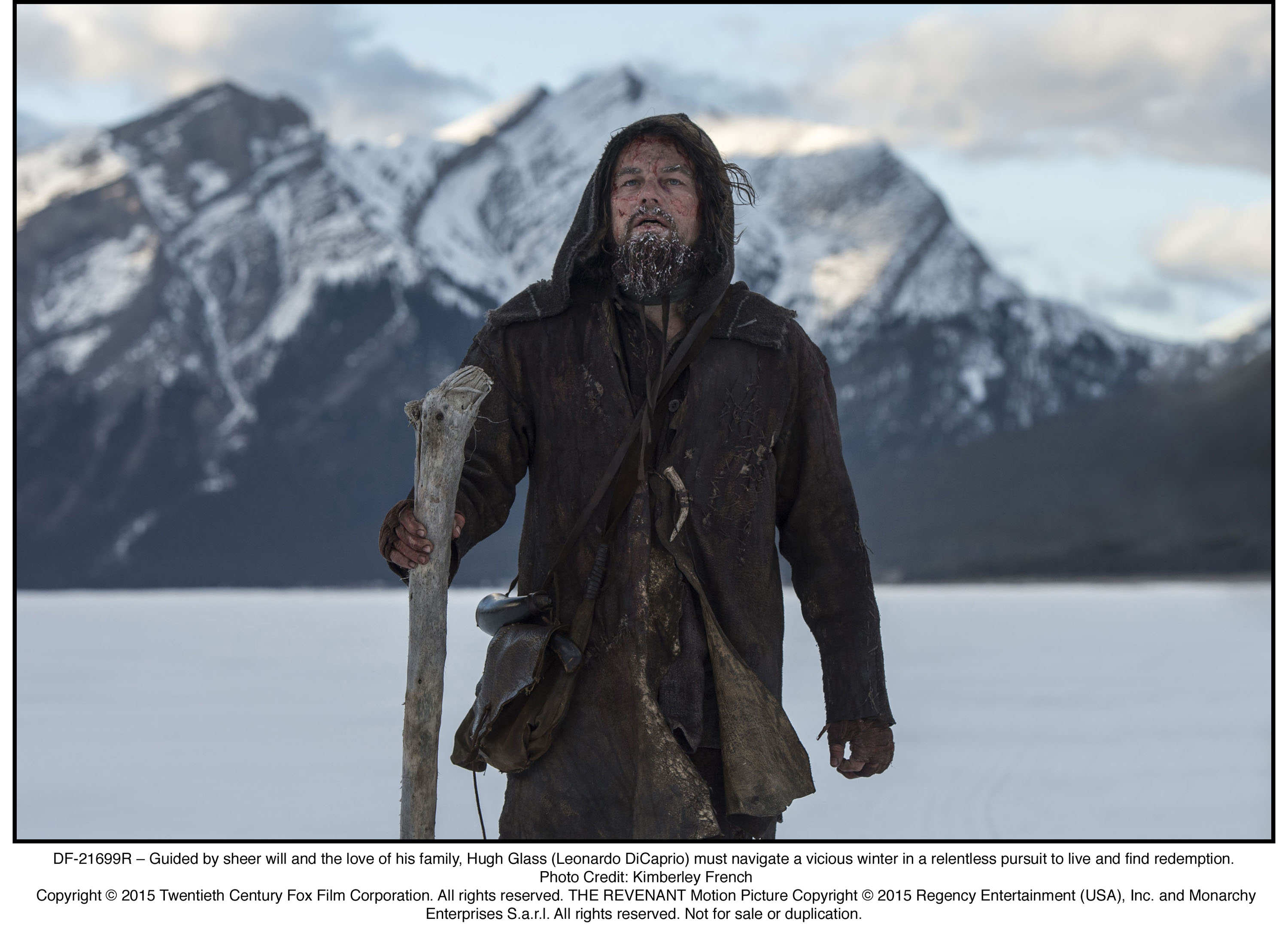 THE REVENANT is directed, produced and co-written by Alejandro G. Iñárritu. Known for such films as 21 Grams, Babel and the Academy Award®-winning Best Picture Birdman, The Revenant is Iñárritu's first historical epic. He brings his distinctive mix of visual immediacy and emotional intimacy to a story that transports audiences to a time and place that have rarely been experienced through visceral modern filmmaking.
Guarantee the Perfect Movie Night with Fandango
In Iñárritu's telling of the tale, a mauled Glass clings to life – then suffers a human betrayal that fuels him to continue at any cost. In spite of tremendous loss, Glass pulls himself from an early grave – clawing his way through a gauntlet of unknown perils and unfamiliar cultures on a journey that becomes not just a search for reckoning but for redemption. As Glass moves through the frontier in turmoil, he comes to reject the urge for destruction that once drove him. He has become a "revenant" — one returned from the dead.
"Glass's story asks the questions: Who are we when we are completely stripped of everything? What are we made of and what are we capable of?" ~ Alejandro G. Iñárritu
---
The giveaway below is closed.
---
MOVIE TICKET GIVEAWAY – THE REVENANT
Thanks to our friends at 20th Century Fox, we have a few tickets to giveaway to see The Revenant at Santikos Bijou Cinema Bistro! Enter below for a chance to WIN!
(Passes valid Monday – Thursday, Excluding holidays, starting Jan. 11 through run of engagement.)